Sometimes you just have to sneak up to people and take a shot while they are not aware of you :)
This was the case in Cadiz, two years ago.
These girls were sitting on a wall, chatting and enjoying a beautiful sunset. I always have a doubt should I let people know I am about to take a picture, or not.
The thing is that most people put on some kind of an act, or get uptight, when they become aware of a lens. So, if you want the most natural shot, they should not be aware of you.
But, is that ok?
I mean, I know it's a public space and all, but I kind of feel strange just randomly picturing someone without letting them know.
It depends on the situation, but I try to follow these rules:
If it's a wide angle shot, or there's no way of recognising persons (like in the image below), I will just shoot away.
If I want to get closer in, I ask just by showing the camera and nodding my head with a smile. That usually does the trick :)
Evening In Cadiz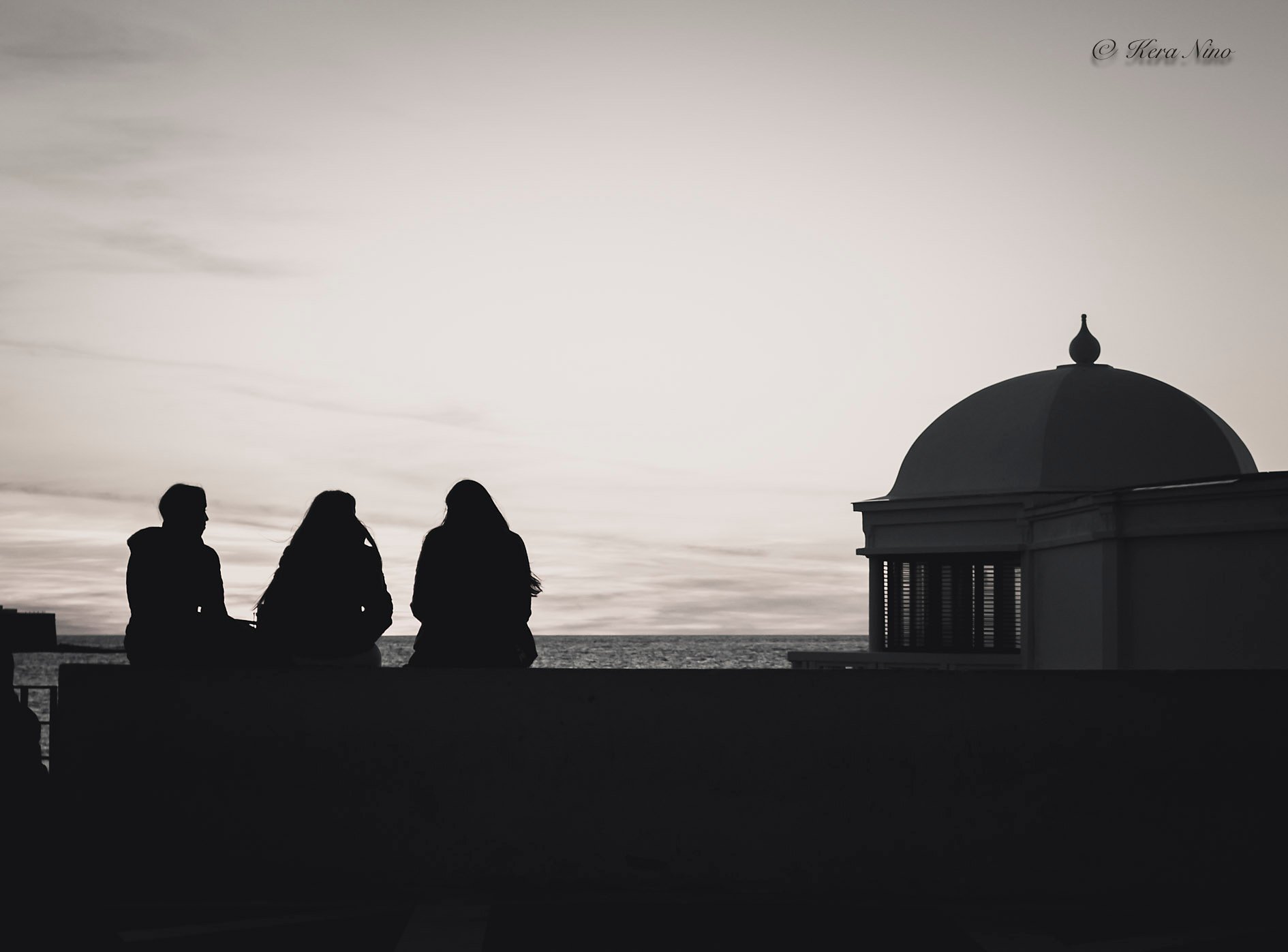 Nikon D3100 / ISO 400 / 1/80s / f5.3 / AS-F DX Nikkor 18-55mm f3,5-5,6 VR @45mm
Anyway, I am using this image to enter the #monomad contest today, when the theme is - Silhouettes.
I added a bit of warmth into the image by applying a tiny bit of yellowish tone into the highlights. The colours of this sunset were so powerful I felt bad abandoning them completely…
The contest is hosted by a very busy @monochromes bug and these are the daily themes:
Monday - Macro
Tuesday - Street
Wednesday - Abstract
Thursday - Animals
Friday - Flowers
Saturday - Silhouettes
Sunday - Skies
Cheers,
Nino.