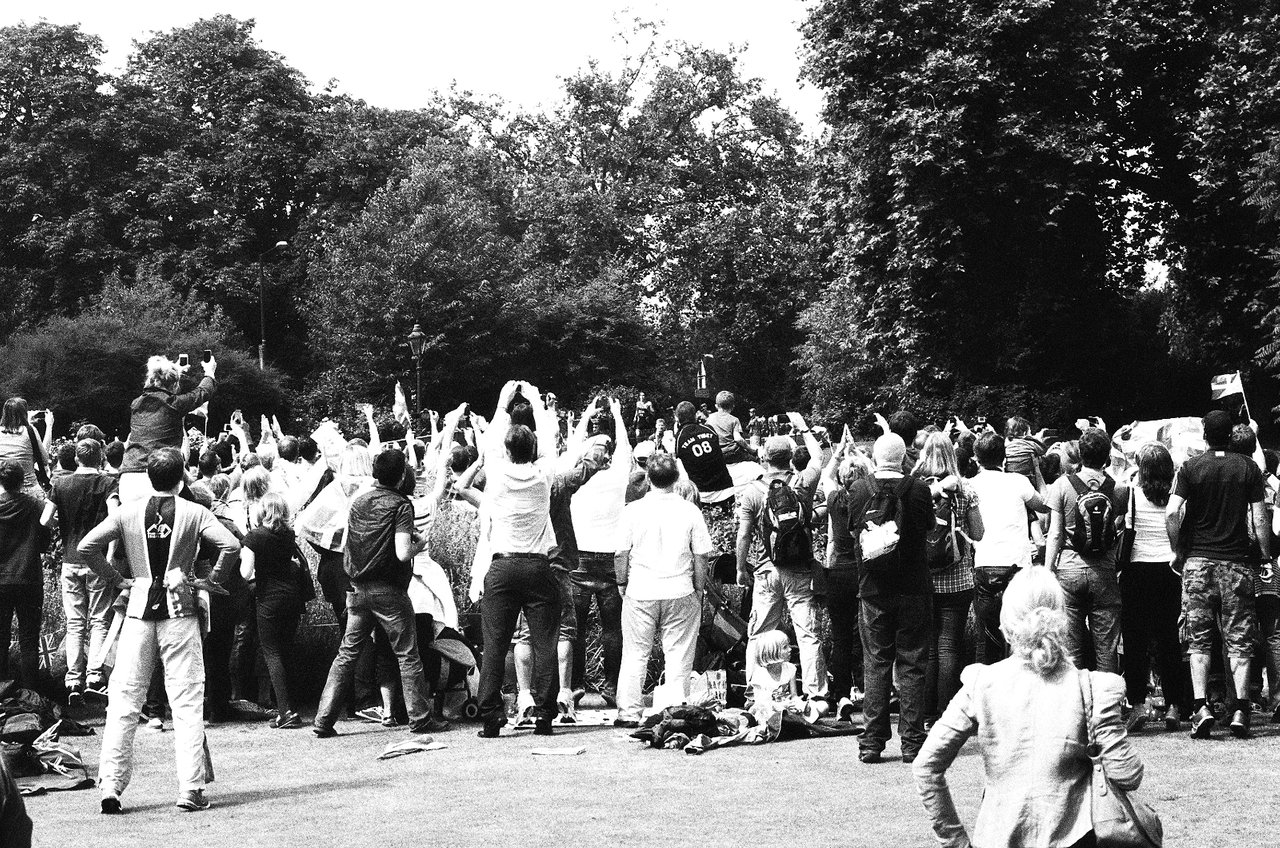 My entry to the #monomad challenge by @monochromes.
This photo has been taken during 2012 London Olympic Games in Hyde Park. Event is men's triathlon. There were plenty of events during the games where one could be an observer in public space. I had never been so involved with spectator sports as during 2012.
I once saw two photos with just eight years in between. Both taken of the crowd gathered for the announcement of a new pope. 2005 photo has only one cameraphone visible whereas 2013 is flooded with them.
Anything spectator worthy has become endless struggle for social media coverage. We end up taking snap after snap without actually acknowledging the fact that we're there for the event itself rather than saving it for no one to ever see.
How many photos have we taken during a festival, sports event, parade or what not and how many of those photos have been seen after you posted an odd one on Facebook or Instagram? I bet most of you have a phone's memory clogged up with photos that no one other than yourself has ever seen. Will this be our legacy? Or is there hope for our data consumerism?
---
Camera: Pentax ME Super
Film: Fuji Neopan 400
Format: 35mm
Hand developed with Kodak Tmax developer