Hello friends!
I'm in Berlin and continue my blog with MonthlyAuthorChallenge by @future24.
Yarrow was once known as nosebleed, its feathery leaves making an ideal astringent swab to encourage clotting. It is a well known and versatile herb that is effective for its historical use of staunching bleeding and disinfecting wounds.
Yarrow contains many vitamins and minerals, and is used in the treatment of a wide range of disorders. In modern medicine, yarrow is particularly valuable for stopping the flow of blood, treating colds, fevers, treating wounds, kidney diseases, menstrual pain, and much more.
This shot I took in the garden of ecological center Ökowerk Grunewald in Berlin.
---
⚠️Be sure to click on the images to view full screen!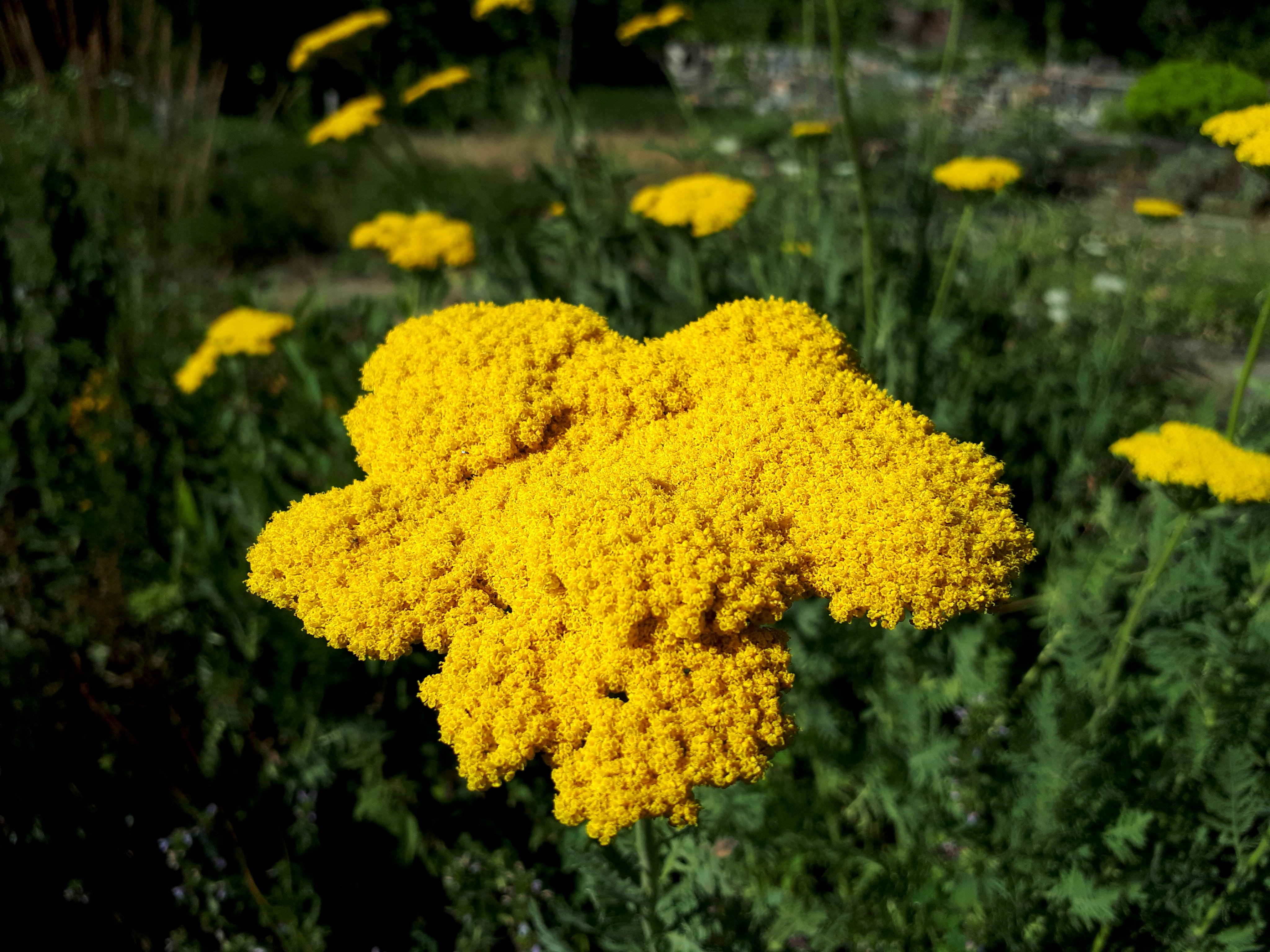 ---
In our blog a funny contest was launched, which I came up with to entertain my friends. We come up with names for my original images and together we choose the best of them. The total prize fund of the contest is 20 sbd. 10 sbd for the author of the best title and another 10 sbd for the luckiest member of the jury. The jury is only the contestants.
Details about the contest look for in the previous post
By Happy! I'll be back very soon. See you!