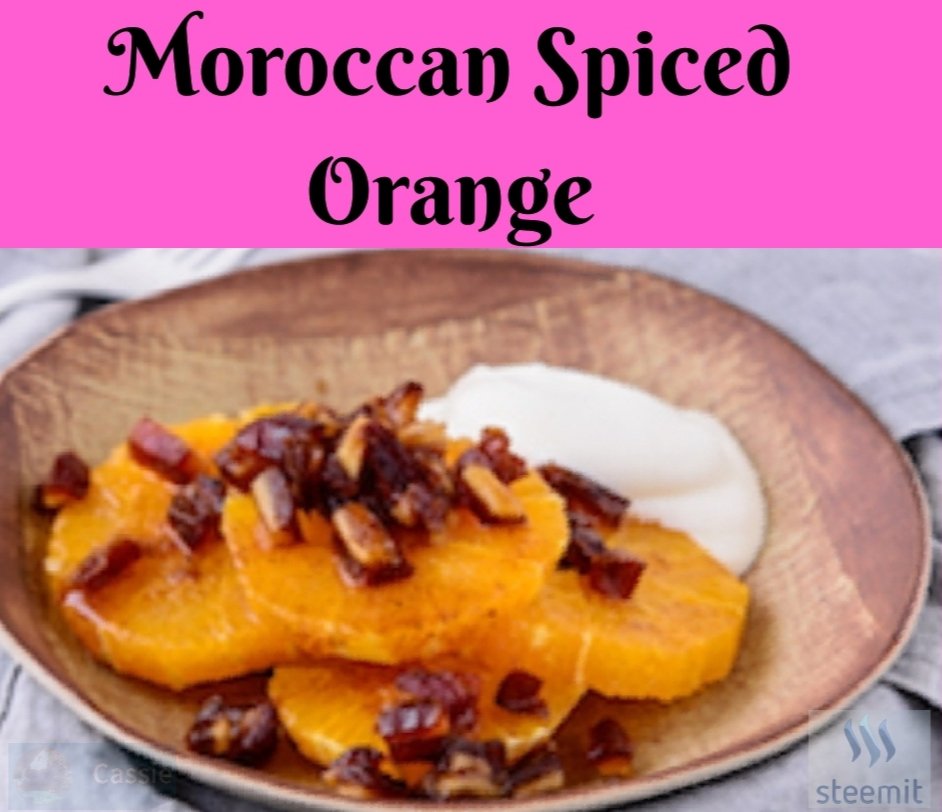 🔺️1 orange
🔺️2 pitted, dried dates, chopped
🔺️1 tsp lemon juice
🔺️1/4 tsp cinnamon
🔺️1/4 tsp orange zest
🔺️1 tbsp reduced-fat Greek natural yoghurt
Peel orange and slice into rounds, removing excess pith.
Combine dates, lemon juice, cinnamon and zest in a bowl.
Pour over orange slices.
Serve with a dollop of yoghurt.