Hello my dear Steemians friends.
The NextColony game still on the top 10 on the dapp web site stateofthedapps,and today i will share with you the seven (07) days statistics of @NextColony comming from : steemweb.pl
The Updates of NextColony Game Statistics will start from 03-12-2019 to 09-12-2019 :
Users :
Average in 7 days:
Active users: 837 a day
New users: 3 a day

Items activated :
Average in 7 days:
Chests: 3 a day
Runes: 6 a day
Blueprints: 6 a day
Operations War Conflicts :
Average in 7 days:
Attack: 492 a day
Support: 4 a day
Shield Enable: 15 a day
Siege: 3 a day
Break Siege: 1 a day
Cosmos Missions :
Average in 7 days :
Explore space: 8669 a day
Transport: 83 a day
Attack: 492 a day
Deploy: 285 a day
Ressources transposted :
Average in 7 days :
Coal: 182944 a day
Ore: 97567 a day
Copper: 51101 a day
Uranium: 26309 a day
Ships built :
All My planets production at : 10/12/2019
My Wallet Transaction :
NB: All support are welcome ( Upvote, Resteem and Follow )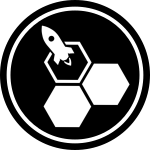 Thank you for dropping by.
Peace and love
Paix et amour
@hdmed


Souhaitez-vous ajouter quelque chose? laissez moi un commentaires ci-dessous!
Would you like to add something? leave me a comment below!
هل تريد إضافة شيء ؟ أترك لي تعليقا أدناه!.

Thank you Steemit for the opportunity to post at this fine site.