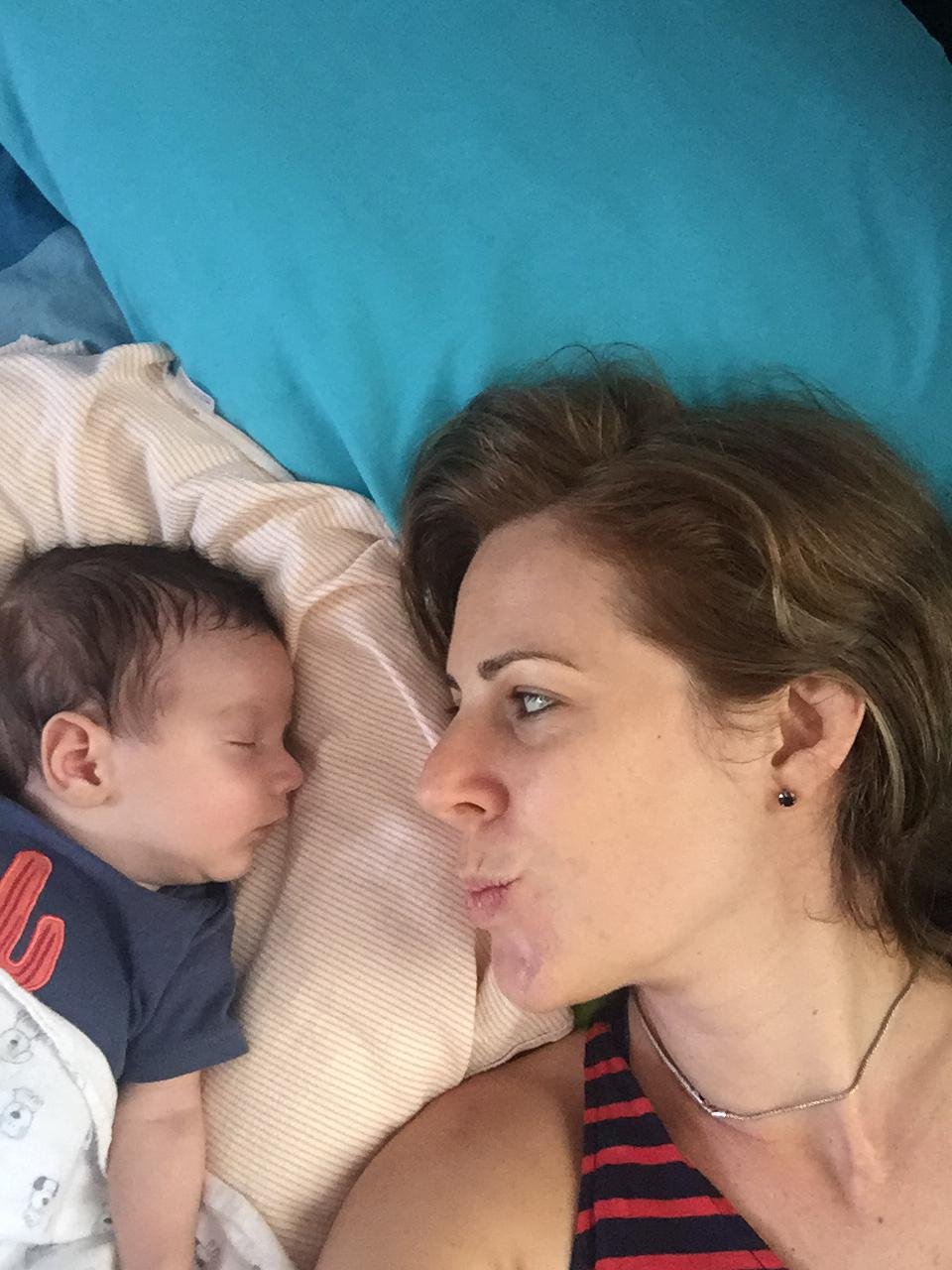 Hey gang,
Oh boy am I tired! It's only 8.00 pm, and I feel like collapsing already. In fact, I've been going to bed every night at around 9.00 pm, which is crazy, I know...
As my tolerance to lack of sleep is growing, I realize that our bodies are truly remarkable. It's insane how we can adapt to new situations, even someone like me who swore by surviving only when having 8 hours of sleep per day! That little man we created is sure keeping us busy! He's eating every 4 hours now, which is pretty good when I compare with friends who had to get up every hour (I would shoot myself!).
But even every 4 hours is taking a toll on sleep.
You see, it's not like you can feed a baby in 5 minutes and go back to sleep immediately. It's a process. Feeding...many pauses to burp the baby (which is not easy, and can take some time!). If you fail to burp, you most definitely will be plagued with endless crying and a baby who won't go back to sleep. Yup...so even when I have to wake up at 2.00 am to feed him, I'm usually not back in bed until 3.30 am or 4.00 am, only to be woken up again a couple of hours later to start all over.
It gets better though...or so they say LOL.
The older he gets, the longer the pauses between feeds, and the more sleep we will get! Oh and of course, I HAVE TO GIVE CREDIT TO MY WONDERFUL HUBBY @el-cr who is making half of the effort by doing shifts with me. We take turns at night so that we can each get some shut eye...but me being a super paranoid person, I rarely get any either way.
I can't stop myself from worrying!
I'm so neurotic it's nuts! I know this may sound pathetic and totally exaggerated, but, I constantly worry about SIDS
(sudden infant death syndrome). This means that when he finally falls asleep and I could rest, I stare at him and check every 10 minutes to see if he's still breathing. Am I crazy? Some friends think so...I even googled "how to stop worrying about SIDS" the other day in the middle of the night, this is how crazy I am!
Oh and another thing that keeps me up at night is worrying about whether he's too cold or too hot. I keep wondering...is he fine? Should I check on his blanket again and pull it a little higher or lower? Should I turn the AC higher or a little lower? Being too hot could increase the risk of SIDS, so here we go with the SIDS fear again.
Basically, this whole motherhood thing has turned me into a neurotic crazy person, and most of my lack of sleep is not caused by this sweet baby, but by my own maybe unfounded fears.
Have you been in this situation before, or have you known someone who has? I'd love to hear your comments!
PS: workouts are going great and I'll have a video ready by next week!