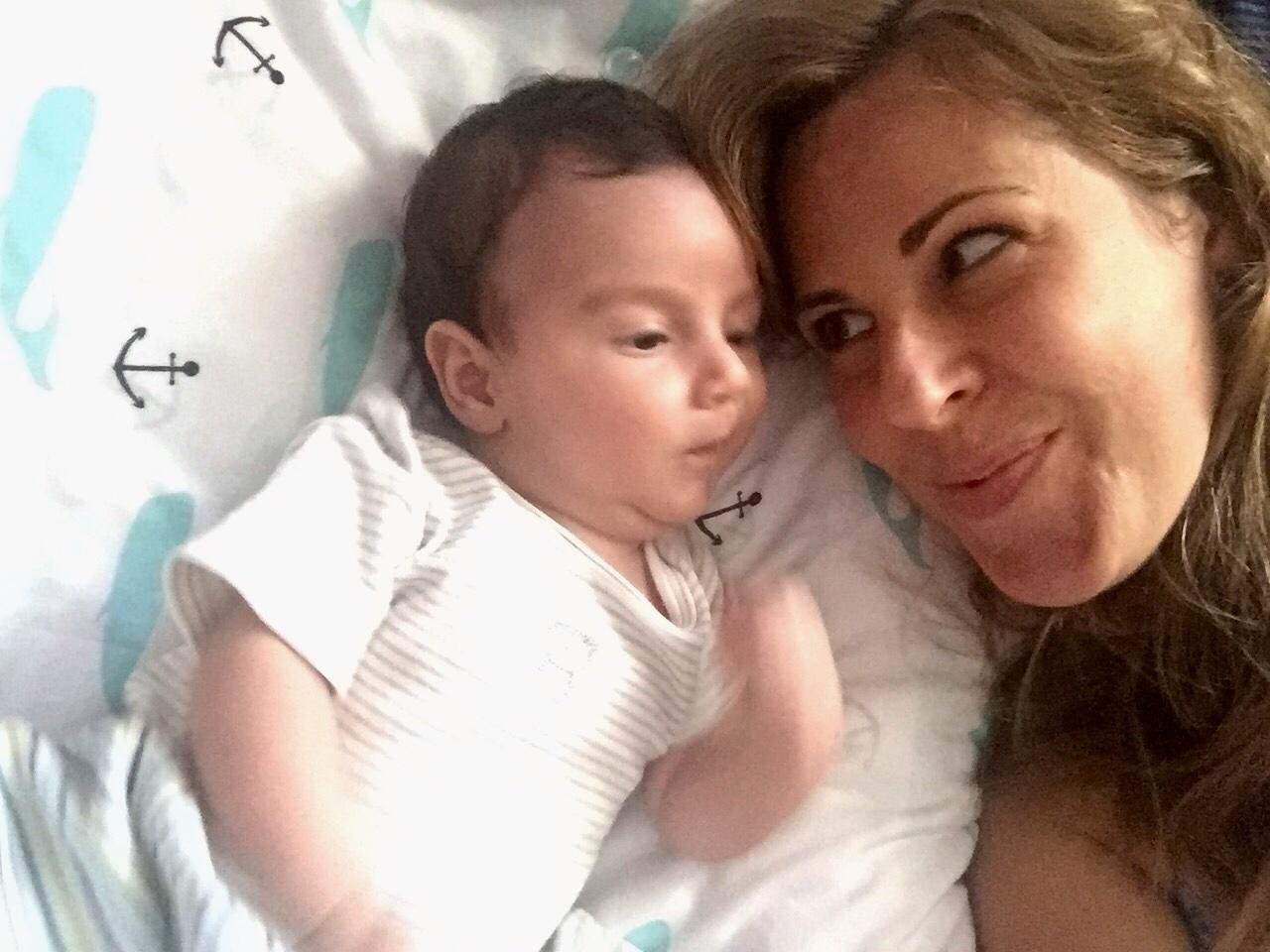 I'm exhausted....for real!
---
But of course this title is just click-bait! Did you really think I was going to put my little man up for adoption? NEVER!
I'm way too in love with him! I mean just look at that smile! He learned that only a few days ago btw, and now he can't stop flashing it! He will break so many hearts once he grows up, it's unreal.
So why the title, you may ask?
---
Well, even if I would NEVER want to give away my son, I sure as hell feel like I've reached my limit on some days.
If my son were a computer game, I would throw the console on the couch, and go for a walk with my dog. But he is a human being, and I can't do that. Even when he cries non stop, I don't get to throw in the towel and quit. Being a mom is an around the clock, never ending job, and it's not an easy task. I always thought that stay at home moms had an easy life, but 2 months ago, I got a little reality check.
Being a mom and catering to a newborn is hard! It's exhausting, it's scary, and it takes a toll on the body and mind.
I can't remember ever having such back pain. I can't remember ever crying just from being tired. I can't remember arguing this much with my husband over little things. And you have to add all the regular chores to the equation, like cooking, cleaning etc!
This is not a sob story, and everything is alright , I assure you! These are just very normal things couples, and especially new moms go through with a baby. When you think about it, this little worm of a human being can't do anything on his own! Babies are basically born unfinished, since their digestive system, eye sight, language skills and brains are not yet developed. It makes you wonder why pregnancy couldn't just be 10 months instead of 9 and they come out all done!
Nature is perfect, they said....
So this helpless tiny unfinished human is 100% relying on mom for survival. That's a SCARY fact!
He can't talk to say when something is wrong, so all he does is cry.
---
The crying can be unsettling at first, to say the least. It is nerve-wrecking, because you want to make it stop as fast as possible. It stresses you out, puts you under pressure, as it seems like the world is going under for the little worm. If I didn't have my mom at my side in the very beginning, telling me he won't die from crying, and calming me down, I would have had a nervous breakdown a long time ago.
I mean when you think about it, if you can't communicate with words, and all you can do is cry....pretty frustrating huh?
On most days I've got this perfectly under control! Him, and my emotions. But on two occasions, I did have a melt down. One time, I tried pumping milk, and nothing came out. I was empty, and had no more energy and not one more drop of milk to give. I broke down in tears and said to my husband I can't do this anymore, I'm tired! Luckily he told me to go take a nap and that he would feed him formula instead.
Parenting is hard!
But I think the first months are the worst, since you can't actually reason with them. You can't tell your baby to just wait a minute. You can't tell him calm down. You can't tell him I'll be right there. He will just keep screaming in crescendo until his needs are met! It doesn't matter if you're in the shower, or sitting on the toilet in that moment. They scream "COME NOOOOOOOOWWWW" (or so I imagine!). I know that later on, he will communicate better and with words, and things will get much easier.
For now I know that the world won't go under if I don't drop everything right this instant. It's OK to flush the toilet before I go (just kidding!).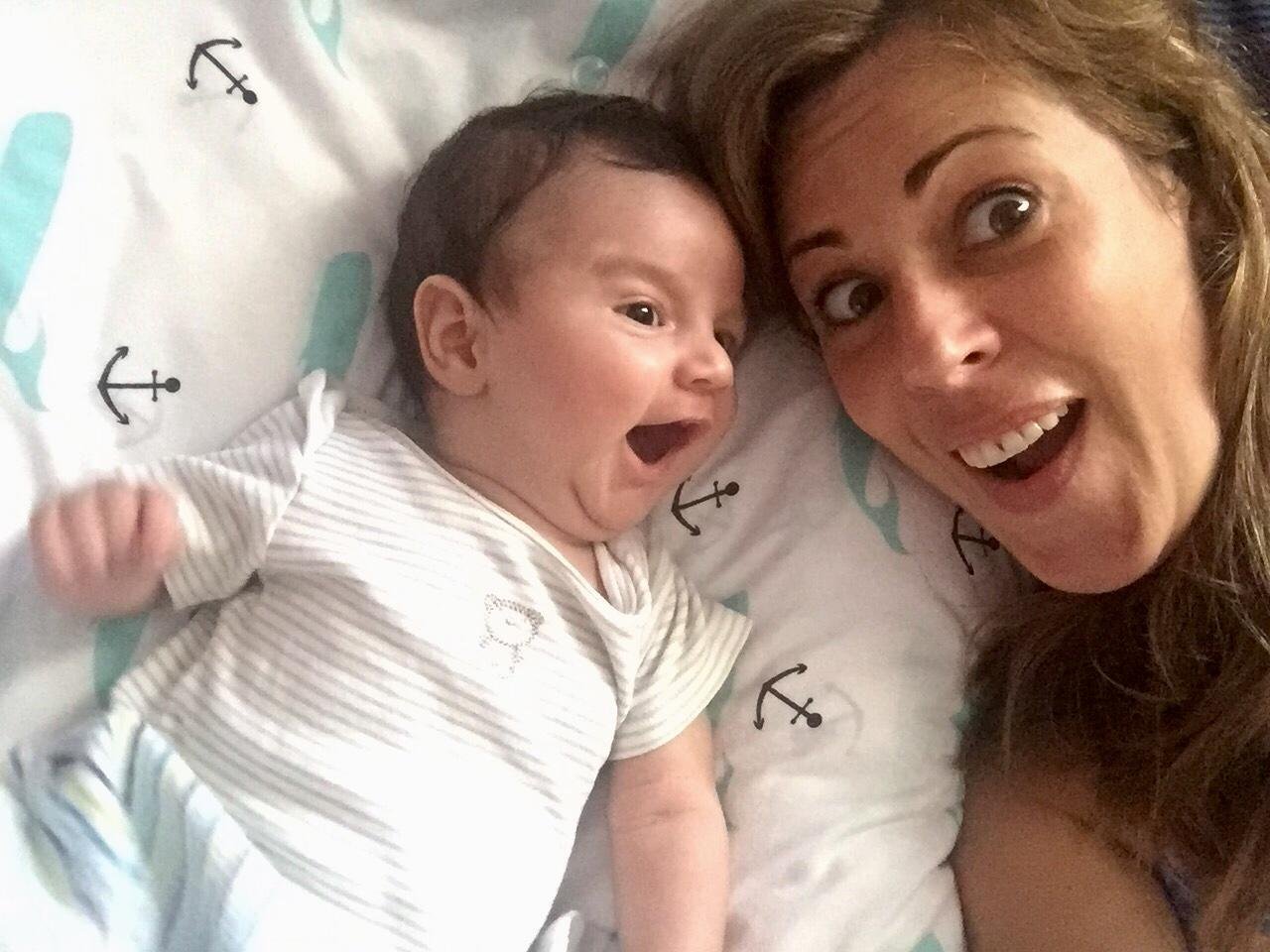 No worries, I've got this!
---
Thanks to my SUPER husband @el-cr who is my rock, I know I've got this. Also, one little smile from my baby, and I forget everything else. It's the best present ever. Even with - 15,4796 454 hours of sleep deprivation. So no adoption in sight for now, I think we'll keep him after all =)