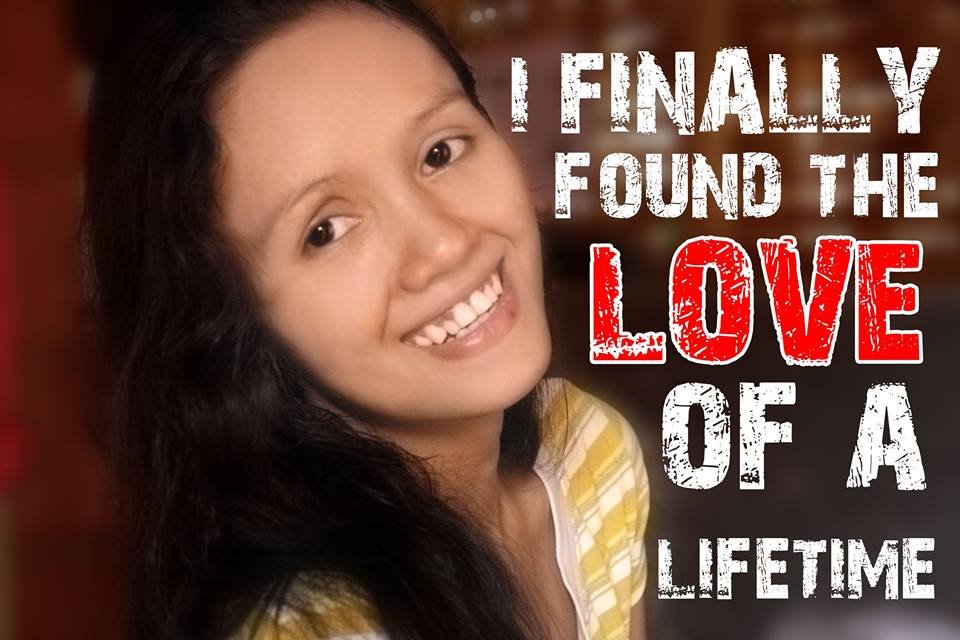 Nope!!!! It's NOT ME!!!!
Howdy!!! Howdy!!!
Meet my Wife, Fegie.
YESSSS!!!! I KNOW YOUR THINKING,, and THANK YOU! 
Yeah~~~ don't ask!!! ~~~
YOU WANT TO KNOW HOW TO HAVE A HAPPY LIFE?
..........
.......
.....
...
..Have a  HAPPY WIFE!!!
Yeah Right~~~~
Anyways, am not gonna share her life here , just wanted you to know(even though you're not asking) d-_-b...
That I've finally found the one :) , She's pretty not just in appearance but deep inside, and spiritually speaking? INCREASING!!!!
Yeah Right~~~~~
And I wanted you to know that if you want a Happy Life, Make A Happy WIFE!!, If Happy Wife, Happy Life!
There Starts being a Good Mother,  

.
.
YEAH RIGHT~~~~
.
Being a mother is not something i can understand to, co'z AM A BOY !!! yeah right???~~~~
But, things that I can Appreciate her are:

CARING....she cares so much for me and for my KIDS!
LOVING ..she Loves me with all of her LIFE!
GIVER.. she gives everything for my satisfactions!
GOD CENTERED! She put God over everything...even over....
.....
....
..
..ME!
yeah right!~~~~
That's Why I've Finally Found HER!
image from (https://giphy.com)
~~~~~~~~~~~~~~~~~~~~~~~~~~~~~~~~~
To all Mothers out there!!!
This is an advance HAPPY MOTHERS DAY!!!! wohhooooo!

image from (https://giphy.com)