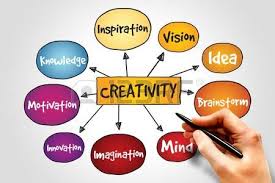 Image Source
Your imagination is your recreation; the human race is governed by its imaginations, the more you use it the more aware you become. See yourself a winner, hope for the best and expect the worst, conquer yourself. Till you have done this, you are but a slave for it is almost as to be subjected to another's appetite as your own.
Failure is not permanent it is just a visiting event. The fact that you fail does not make you a loser. Ponder why, dust yourself and try again. It is when you give up that you become defeated. Thomas Edison made light bulb after over 100 trials, Abraham Lincoln was President after losing at about 9 elections, and the universe was complete after 6 days, goes to show that you can't give up.
Dream, Determination, Diligence, Drive are the 4D's of life.
DREAM DRAWS DIRECTION
…DETERMINATION DOUBLE DEDICATION
…DILIGENCE DICTATE DECISIONS
…DRIVE DRIES DROWSINESS.
...ALL TO THE PATH OF SUCCESS.
In as much as success is not seizing failure is not final. Life is a roller coaster. Follow your dreams; usually the one stopping you is you.
One of the most important, but also one of the most difficult things for a powerful mind, is to be its own master. A pond may lie quiet in a plain but a lake wants mountains to compass and hold it in. Go your own way, free yourself of all constraints.
Nike says "Don't think, just do it ". You don't need "the best", make do of what you've got! Keep on trying until you are flying because winners never quit and quitters never win
You are a winner….. Go out and win.