Often times, we are told what we don't or cannot do, what is right and what seems wrong.
Everybody has an opinion of something and everything, nobody admits to knowing nothing because they all have something to say.
We feel like everyone is getting it right and ours is just different.
Truth is everybody has something they are trying to deal with, no one's got it all, the only difference between you and them is that they choose to believe more in themselves, paying less attention to distraction, criticism and negativity.
So here's what:
Take a drink or your favorite meal or snack, give yourself some applaud for coming this far.
Don't be relaxed or contented, come out of your comfort zone and STRETCH realize that you get better by 'doing'.
Direct your Focus: "where focus goes energy flows" Tony robins said. When you focus on negativity and criticism, you drop your crown and your self esteem becomes affected.
You are who you choose to be. The opinion of others don't define you. You define you! You are responsible for your own essence
Go all out and out of the box. You are special: yes, there's nothing new under the sun but no one has seen the way you do yours, so dwell in that mindset and transcend!
You are special! And for what its worth don't drop your crown. Carry it like a god or goddess.
Not because you're perfect but because you've embraced your imperfection for perfection.
Hey bleeding soul
Don't fret, you're whole!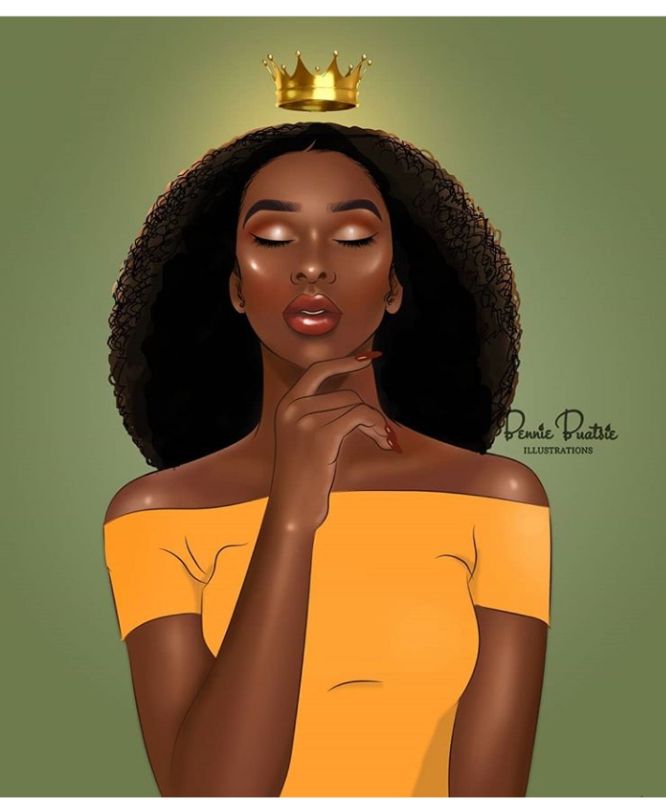 Source: Instagram: bennie_beautsie_illustrationz