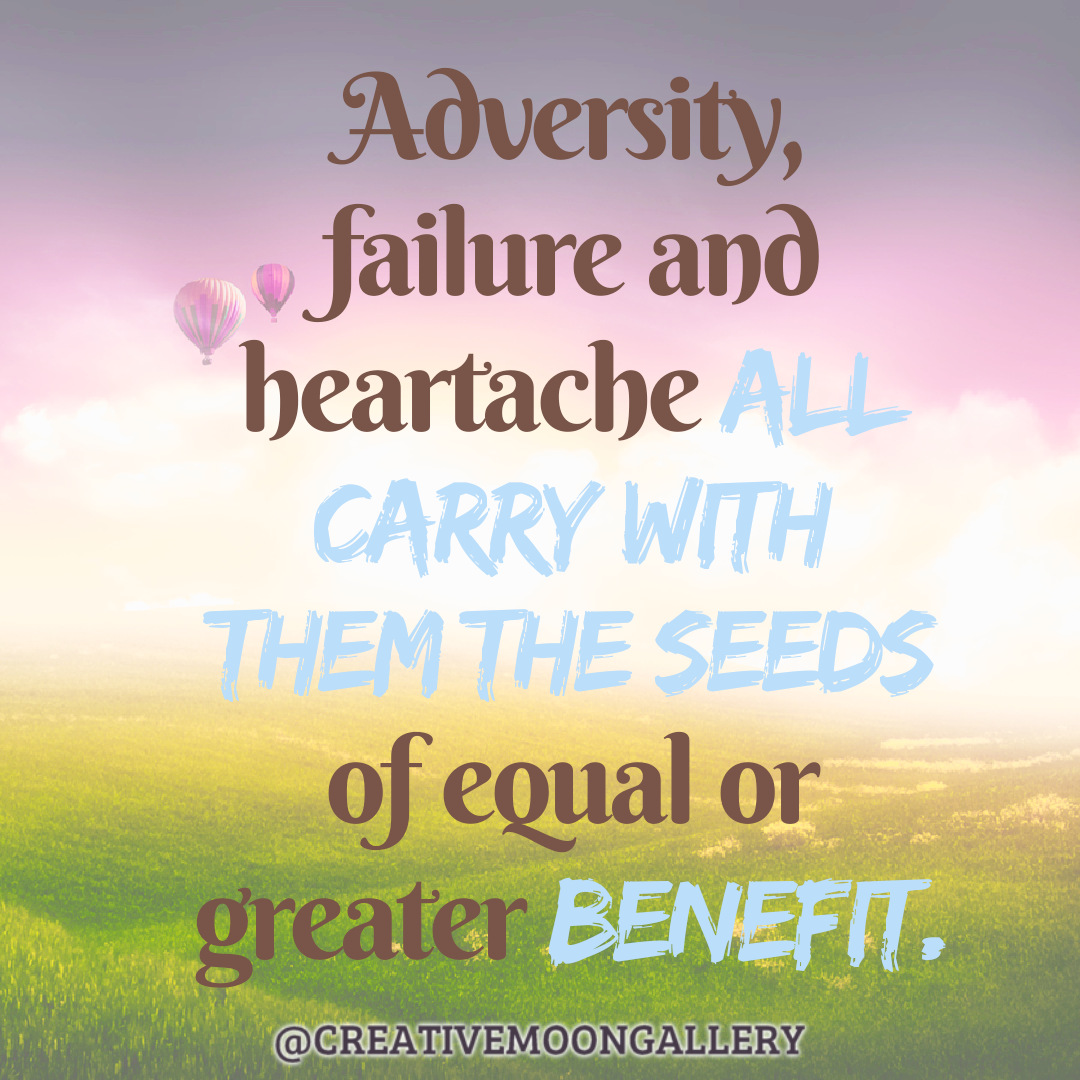 Adversity, failure and heartache all carry with them the seeds of equal or greater benefit.
When something negative or difficult happens most people automatically focus on all the downsides. Nobody is above feeling upset whenever something goes wrong and these emotions should be processed. However instead of dwelling on only the bad...it also helps to try and see the silver lining! Find the seeds that benefit you...and no matter what getting back up each time you fall down will be easier.
Today...I am going to start sharing another ongoing daily series called afternoon artwork. I struggled with the idea of posting them in the first place because the way they are being made is not very common and might be seen as questionable. They are a blast to make and I have honest intentions and they make me happy so that means something. I will be covering my bases with another disclaimer and trying not to overthink the whole situation!
This post is part of an ongoing series of graphics with various positive quotes, phrases and mantras for daily living. I did not originally come up with most of these...but enjoyed them so very much that I wanted to share them on fresh graphics of my own creation. On applicable posts feel free to message me about adding credit for the text...however in some cases no definitive source can be found or one is otherwise unnecessary. Each image is intended to serve as a loving affirmation or source of inspiration and the words have already helped me personally in some significant way. There is a sort of magic in finding the perfect dose of encouragement right when you need to see it most...and I hope these also help out anyone on their own journeys who come across them! Follow me...to see further messages of universal wisdom and guidance each morning.
You can support my daily work with a direct donation. This will give me the freedom to spend more time making creative content!
paypal.me/creativemoon
#life #positive #quotes #dailyquote #insight #wisdom #encouragement #thoughts #inspiration #motivation #spiritual #guidance #phrases #affirmation #love #light #gratefulvibes #signs #goodmorning
Posted using Partiko Android