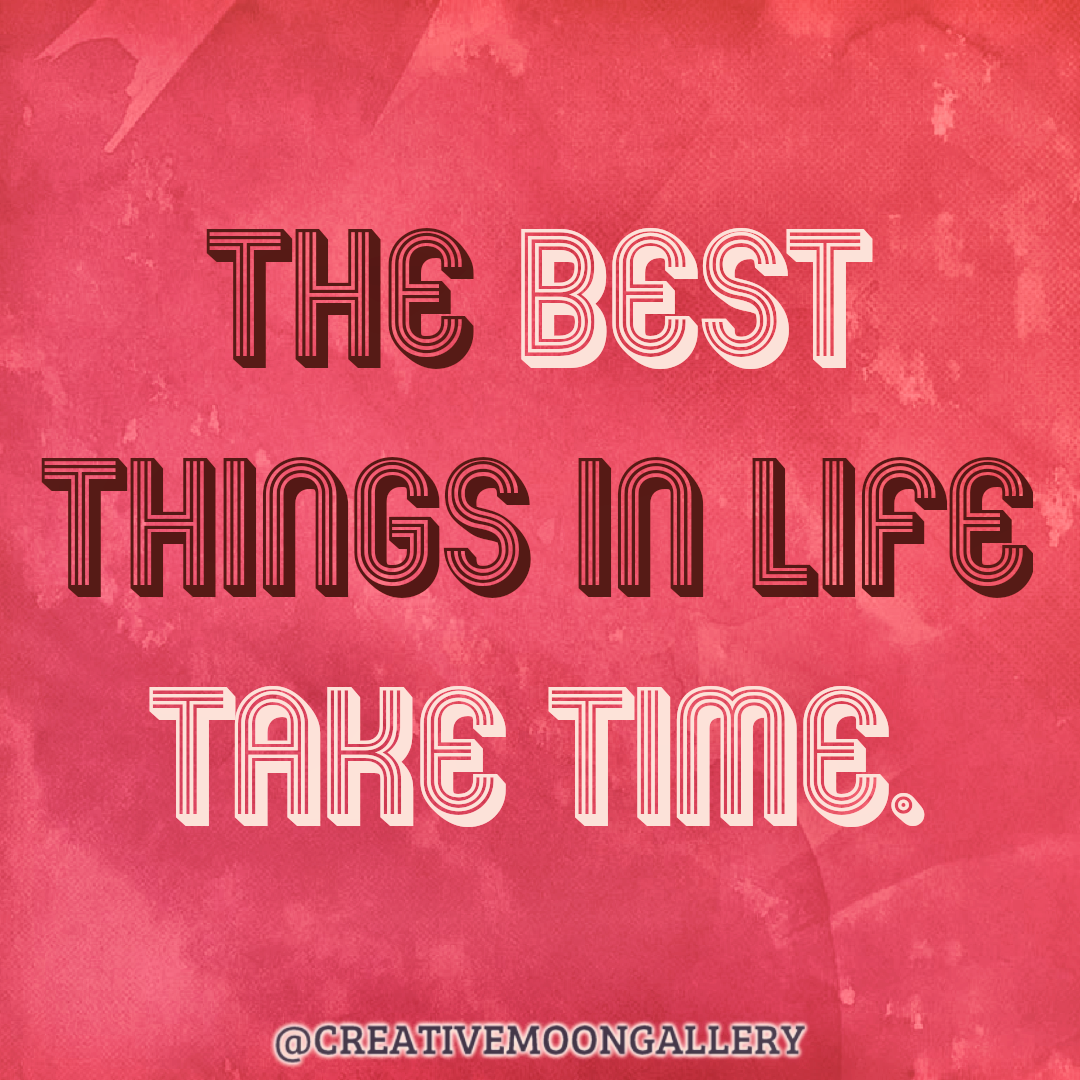 The best things in life take time.
Have you ever noticed how the best things in life are not instant? They also do not have to be grand or complicated...but they do have one amazing thing in common! The best things take more time and energy or hard work and focus...than whatever else comes into our lives more easily. I like to remember this when working towards something and it feels like going in slow motion.
Today...will look the same as yesterday apart from the fact that I will be starting yet another blog series. Well...sorta. In addition to the two current daily...and the two yet to be announced upcoming weekly this one will be another 'whenever they decide to happen' sort of series. I have not technically even started the posts for the progress of my new art and sewing studio...but between this one and breaking out all the pretty beads and finishing old projects and making new ones from the klutz books...this winter will be packed full of so much creative chaos.
This post is part of an ongoing series of graphics with various positive quotes, phrases and mantras for daily living. I did not originally come up with most of these...but enjoyed them so very much that I wanted to share them on fresh graphics of my own creation. On applicable posts feel free to message me about adding credit for the text...however in some cases no definitive source can be found or one is otherwise unnecessary. Each image is intended to serve as a loving affirmation or source of inspiration and the words have already helped me personally in some significant way. There is a sort of magic in finding the perfect dose of encouragement right when you need to see it most...and I hope these also help out anyone on their own journeys who come across them! Follow me...to see further messages of universal wisdom and guidance each morning.
You can support my daily work with a direct donation. This will give me the freedom to spend more time making creative content!
paypal.me/creativemoon
#life #positive #quotes #dailyquote #insight #wisdom #encouragement #thoughts #inspiration #motivation #spiritual #guidance #phrases #affirmation #love #light #gratefulvibes #signs #goodmorning
Posted using Partiko Android