The dlive nomad @nathanmars have said a lot of good things concerning adding value to steem and he even made a rule that only people with 100SP and above are permitted to drop a comment on his daily posts. To people who have less than 100SP this may not be cool but I can tell you that having 100SP and above is a good evidence that you are adding value to steem. So if you are aware of that rule from the dlive nomad @nathanmars and you don't have up to 100SP then you should accept the good challenge to add more value to earn over a 100SP.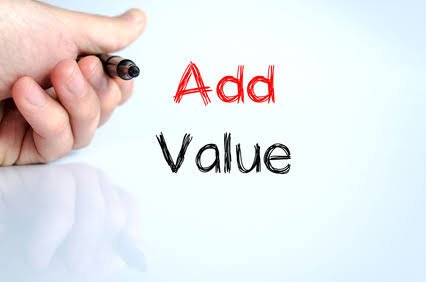 Image credits
There are many ways you can add value to anything and I'm gonna list some of them, below, any one of these ideas or concepts can be sufficient for you and when you begin to combine these ideas together, you'll continue to move ahead more rapidly in your steemit life than you ever have been before.
MAKING A QUALITY/ORIGINAL POSTS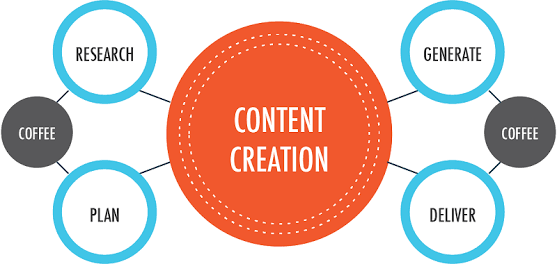 Image credits
Not everybody is good at expressing themselves through writing, but then there should be a way that you can always express yourself. If you are not good in writing then you should use the Vlogs made available by @dtube and @dlive which have their own respective uses and you can still make quality posts on steemit through these platforms.
Making quality posts and vlogs are really gonna take your time and you will get used to it, but yet nothing good comes too easy, you have to give something for something, whether it is your time, your talent, you skill or even your money but you must at least give something to get something. Sometimes the reward for doing this may not be as expected, it may be too low or you could be lucky and it may be higher, but you should know that "nothing goes for nothing".
You may not be earning as expected when you make quality posts but you've actually added value to yourself too because you learnt a new thing.
Try to always make your post completely original. If you copied the information from somewhere, the quote it. If you got and image from some where without editing it, then put a reference link to the image, else it might be considered plagiarism or infringement on intellectual property.
To make quality post you really need to do a good research on whatever you are gonna publish and that is where you give it your time, but yet do not forget that time is money.
LEARN HOW TO MAKE WHAT YOU PUBLISH MORE PRESENTABLE
Always learn good things from others and develop them!
If you are a good writer then using good markdowns to create your post gives your post a good representation and it helps to perfect whatever you publish, that is what encourages anybody to keep reading your posts. Find tutorials on how to use these markdowns too.
Try to always use images or videos where necessary because this is what gives a pictorial communication to readers about whatever you have in mind.
If you are a Vlogger, you should also be a good speaker too because if you are not laudable, no one will watch your videos for a long time or would even like to watch it the next time. Although we are all prone to flaws but then always try to perfect whatever language you use to make your Vlogs and blog posts
BEING CONSISTENT AND HARDWORKING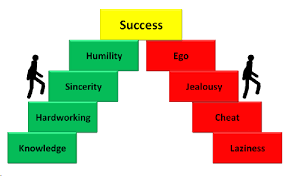 Image credits
Remember that the great men made it when their companions were asleep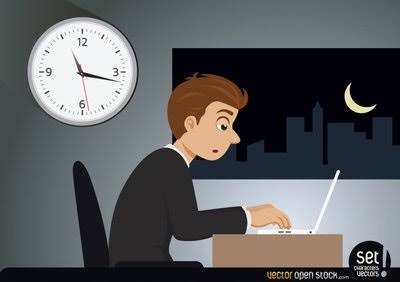 Image credits
You know quite well that practice makes perfect and you are consistent in doing the right thing then surely the right reward will come your way.
If you have friends that have good steempowers to upvote you, that should'nt make you relent your effort from working harder to make quality post. That your friend must have worked very hard to get his own steem power so why not work hard to get yours too. Yes a good friend should be able to upvote you from time to time but yet will their upvote give you what desire to get? You shouldn't stop working hard because hard work pays!
USING THE CORRECT TAGS AND TOPICS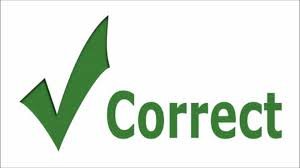 Image credits
When you make a post. If you do not hit the decline button it mean you actually want some reward from your post and using the right tags in what ever you publish can give you a boost/chance in getting your article or vlogs upvoted from readers of that topic with steempower. You cannot use a science tag on an article which is about movies that may not get you the upvotes you desired.
HAVE A PLAN AND SCHEDULE FOR YOUR POST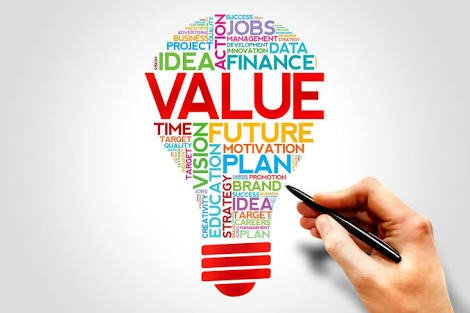 Image credits
Always have a good plan
Make good research on whatever you really want to be posting, it should be what you are good at or it can be what you can give good information about. Plan the number of post you want to make in a day or in a week or in a month. That could aid you to improve.
BE DISCIPLINED AND DO NOT GIVE UP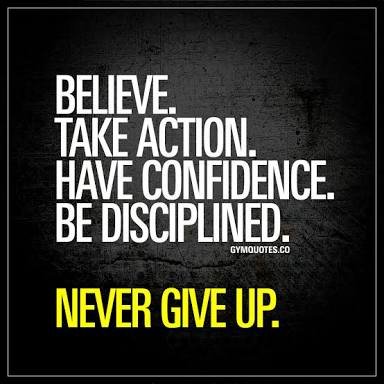 Image credits
If you look at steemit beyond a place to make money then you can always make the money. Look it steemit at another angle and let your mindset be at a better dimension. See steemit as a tool for improving yourself. Trust me, when you keep making quality post good readers will find you and may decide to go through your old posts and if they find it valuable that could open ways for you to always get an upvote from them because they know already that your quality post is adding value to the steem blockchain and they(readers with steem power) may not hesitate to reward you with an upvote on future/current posts, except otherwise.
MUTUAL BENEFITS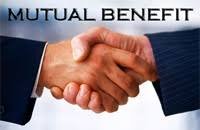 Image credits
Helping your friends out is a good way and that is why you should make good friends on steemit. Steemit gives us a chance to make suvh freinds, friends that can help you and friends that you can learn good things from and if you always give them an upvote no matter how little your upvote is or support them with your comments that can get you a reward as a return from a good friend for your support.
INVESTING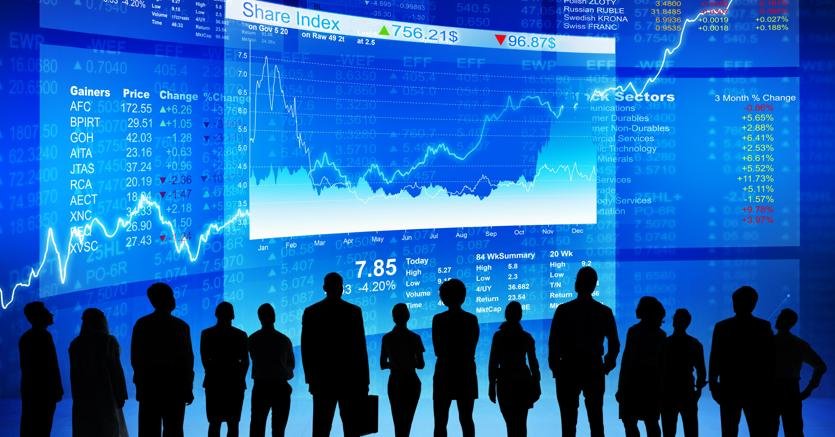 Image credits
This option may not be suitable to everyone but it should be encouraged. Yeah some people are not financially endowed to invest but yes even the ones who has invested to add value to the blockchain are also here for the money just like anyone else and they have also contributed in building the platform by adding value.
Invest in your steempower by buying more steem to power up no matter how little it might be, because it is one way to contribute in adding value.
We have over a million account on steemit today but I'm very sure that it is a lower percentage of these accounts that has steempower worth over 100steem.
Think about a situation whereby a greater percentage has over 1,000sp; for sure a good value will be added to steem but then if you are not ready to invest then you should be ready to add value in others ways that can get you a good reward.
PROMOTING STEEM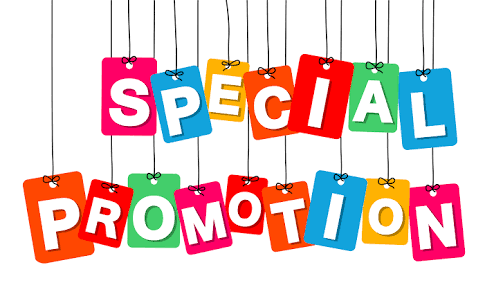 Image credits
Yes promoting steem can add value to steem.
Adding more value cannot only be achieved by investing but could be acheived by the numbers in of steemians in participation and this will create a demand for steem. We hope that SMTs brings on something cool



The communityof which I belong called @steemjet is a community of friends who uses their talents and skills to promote steem and to add value. We have got steempower funded by @dimimp who usually call us superstars becaude he believe in our ability to promote steem and add value.
Most of the steemjetter promote steem using their skills and some of them uses their talents to sing about steem, some do write, some act, some advertise, some create arts or photography, some design, some manage and lead etc.
We are trying our best to do what we can and not what is beyond our abilities. I heard that our delegated steempowers are now permanent as a reward for offering to promote steem in our own way. Thanks to the human behind @dimimp
In conclusion, This may not be all the factors concerning the tittle of my post, if you have one you can drop it on the comment for the readers. It MAY be upvoted for visibilty but not withstanding, these ones I have been able to explain above should also be considered. If you have a good related question you can ask.
Thank you!