Hey guys, its @maduprecious and its been 5 months since i dropped something on my blog. I want to sincerely apologies for my inconsistencies,instead of dwelling in the past, i am set to improve. Also, all thanks go to @bait002 for the encouragement to come back on board.
Today, am going to be talking about the power of responsibility because it is one tool that leads to success, peace of mind and self creation.
Have you ever blamed something or someone for a particular occurrence that happened in your life that you seriously hate?
Well, it is one inevitable act we humans are caught in but guess what, there is a solution to this very character of pushing responsibilities and faults to people or something and this solution is self discipline.
It only takes someone who is self disciplined to take responsibility of his/her failure even if it was caused by someone else. Naturally, a condition is supposed to be blamed, but what makes such person not to push the gravity on another is self discipline with self responsibility.
Do you know what pushing blames does to you? it actually never going to make you better, you are still bonded in making that same mistake because you are convinced the fault is not directly coming from you. It makes you go round circles with the compensation that it wasn't your fault. Have you ever gotten better ever since you started pushing blames? definitely, that should be a No!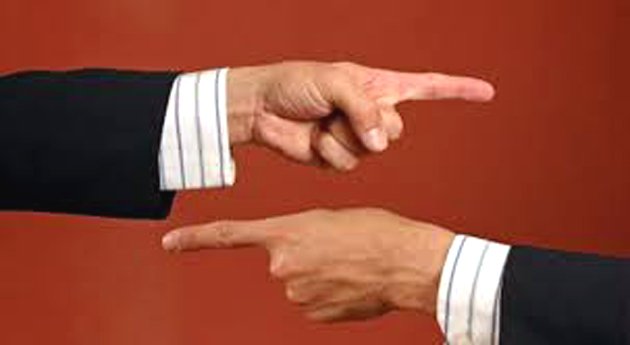 source
The only way forward is you accepting your wrongs or another person wrongs concerning you, with that, our minds are opened in accepting new lessons and tools to becoming a better person. You tend not to make mistakes twice because you don't want to blame yourself. Do not mistake self responsibility to self guilt. Your conscience will set you free.
Design today to become responsible over your job, family, failures and life in general.
Am @maduprecious and am happy am back