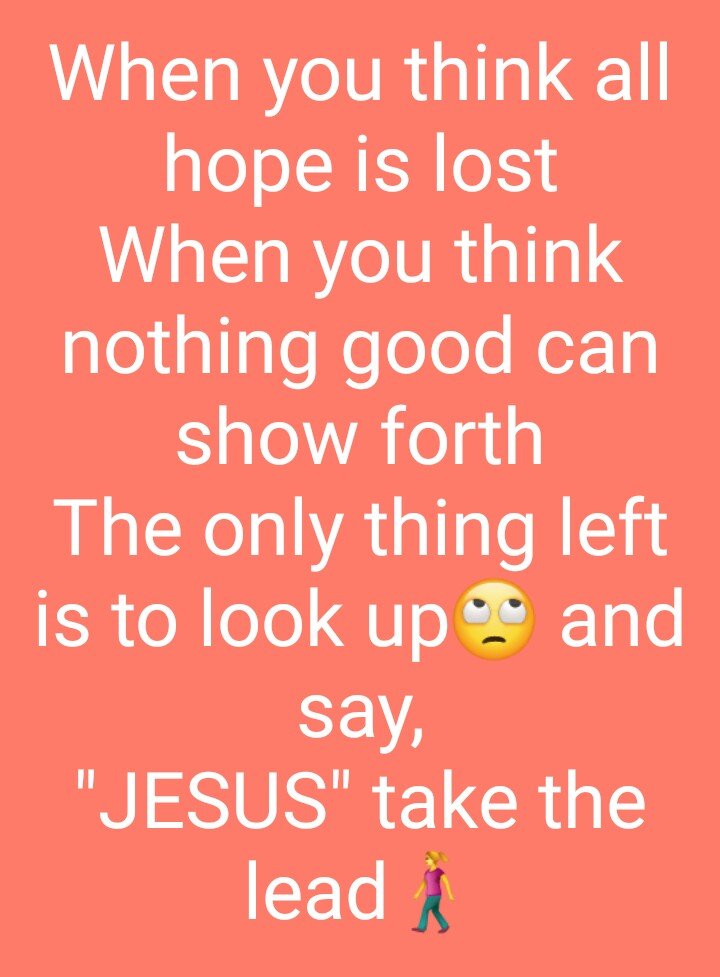 Good day everyone, it's been a while here and it is due to my academics. I have been busy with school activities and I must say, no time for myself too.
A saying goes thus, when there is life, there is still hope
This saying is very true because as long as we are still living, there is a chance for us to be a better version of ourselves. Problems will surely arise, but it is the persistence in us to fight and overcome them that really matters. Someone has been into that problems of yours and scale through, you can also come out of it as long as you decide to. Keep your eyes unto Heaven and trust in God.
One more thing, "heaven helps those that help themselves". You can't only be praying without taking actions, go out and help yourself, then in like manner, pray to God to crown all with success.
GOD BLESS YOU, WE SHALL ALL SUCCEED IN JESUS NAME