Challenge Yourself.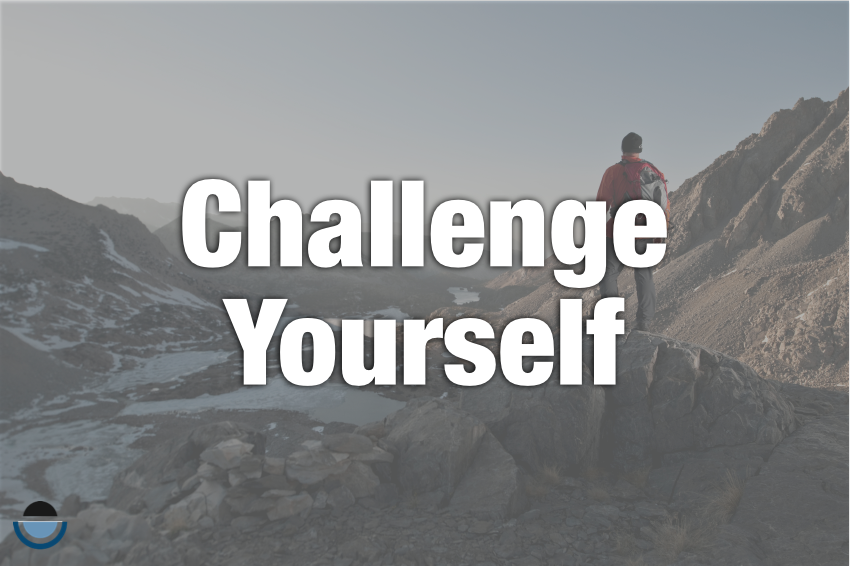 You always have to Challenge Your self with something you know you could not do, and what you will find is that you can overcome anything. Because You believe , attempting something really
difficult and outside of Your comfort zone, You will discover how strong You really are You are not too old to pursue Your dreams. All Your dreams can come true– if You have the courage to pursue them. You can have anything if You are brave enough to go after it. The best way to predict the future is to invent it.
Your life is not decided by fate; You must create the future You want by taking the right actions now.
If you don't try, you will never succeed. Don't wait for things to come to you; take your fate into your own hands.
The past is a ghost, the future is a dream. All we ever have is now. Life is what happens to you while you're busy making other plans. We become what we think about. Twenty years from now you will be more disappointed by the things that you didn't do than by the ones you did do, so throw off the bowlines, sail away from safe harbor, catch the trade winds in your sails. Explore, Dream, Discover. don't be afraid to stand for what You believe in, even if that means standing alone.
Stay Angry Stay Foolish ..
Challenge Your Self !