Do You Need Motorcycles In Your Portfolio?
All The Cool Kids Had Them
Do you really need a motorcycle or two in your portfolio? Is there such a thing as a portfolio grade motorcycle? Maybe and yes.
You may not have noticed, but collectible motorcycles are a definite thing. January sees several motorcycle auctions in Las Vegas and the prices might amaze you. A 1911 Harley Davidson Twin sold for $154,000 to top the board at Meecham's Auction. In fact, four motorcycles sold for over $100,000 at the two day event.
Those four are destined for private collections or museums. At this price point motorcycles are provinenced with the same care as Sotheby's would give a Monet. These bikes carry with them the same tax advantages for loaning to a non profit museum that the Monet would. This four motorcycle set stands a significant chance of appreciating at a rate above normal interest.
There are literally thousands of models of motorcycles. Some are common and priced that way, some are less common, and there are a few that fit in the 'Holy Grail' category. Almost all are available somewhere in various stages of shape and running condition.
Is financial gain the best reason for collecting motorcycles? Probably not. You could probably do much better by sticking the money in T-Bills for the next 20 years. But T-Bills clearly lack the 'cool factor' given to motorcycles.
Three Reasons to Collect Motorcycles
The only real legitimate reason to collect motorcycles is because you love them.
In my case I have an irrational need for a 1953 Indian Chieftan Roadmaster. My very first ride was on a '50s Chief when a friend of my father came home from Korea on one. It was, without question, the coolest thing ever created by man.
Lust. Lust is a legitimate reason to collect motorcycles. I have, on my wall where I can see it right now, a Honda Press Release photo for the 1978 CBX. The photo is pretty tattered, but the feeling I get looking at it isn't. I have often dreamed of sitting atop one of those 6 cylinder monsters.
Cool factor. Norton motorcycles are cool. Ducati singles are very cool. Steve McQueen owned and rode multiple Triumphs. McQueen was the king of cool. Cool is utterly subjective and personal, but there is no denying the cool factor in collectible motorcycles.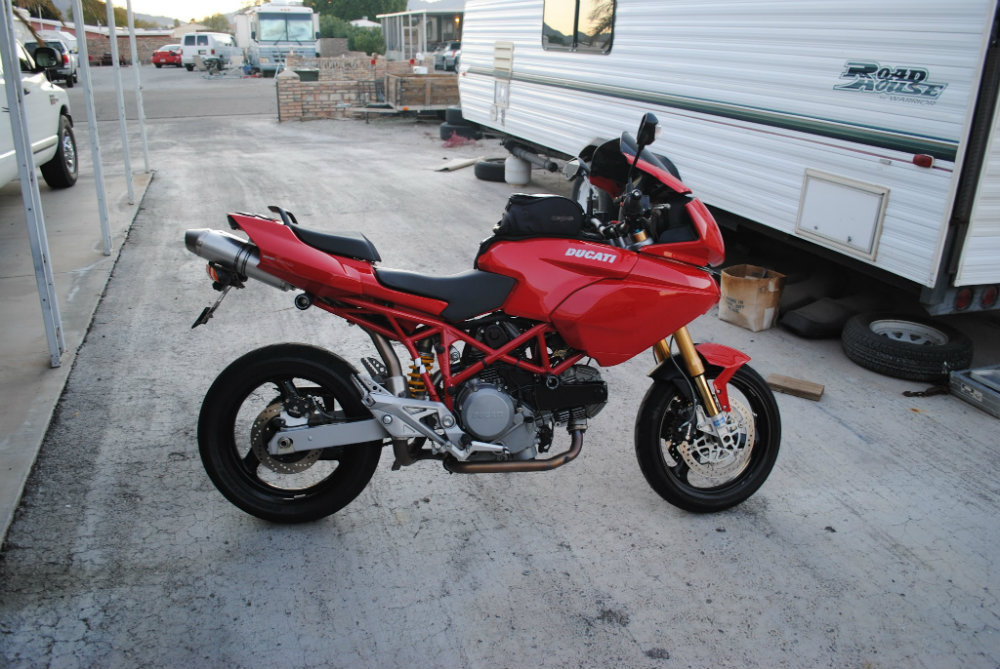 photo courtesy Tom Wacker
How to Start Your Motorcycle Collection
Your first decision is what category collector you are. Portfolio grade? Cool factor? Deep seated lust?
For portfolio grade motorcycles you will probably want to stick with big name auctions at least to start. Make a list of what you want and peruse the auction lists from Bonham or Meecham. They each have an auction in Las Vegas each January and a couple of others throughout the year. Of particular note is the Quail Hollow auction from Meecham. Quail Hollow is held at Pebble Beach Golf Course and features one marquee per year. It is a concours judging event, and the most outstanding examples from the marquee are found here. It's a champagne and flannel type event and the prices tend to be very high. Bikes at these auctions are well provinenced and you can be assured that you are getting what you pay for.
There are no doubt there are a lot of Cool motorcycles at the big auctions. The list is always pretty deep and you stand a pretty good chance at getting an ordinary cool motorcycle at a relatively reasonable price. There are also numerous motorcycle sites around the internet that deal in rare, unusual or popular motorcycles. Due diligence is the key here. Make sure you know exactly what you want and what it's worth when dealing with private dealers.
Military motorcycles constitute a specific niche in collectible motorcycles. These are no doubt the hardest to prove the linage for. It can be incredibly complex, so be careful. There are forums and publications that can help enormously in your search for military correctness.
Riders. Collectible motorcycles that you can take to the local coffee shop. This tends to be my favorite category, I'll buy one, ride it a while and sell it. Hopefully for enough to cover the cost of my next 'ideal'. These can be found on Craig's List, Local Ads, Dealer sites. I've even bought a few with a "For Sale" sign on them.
Restorable. Be careful. You have to really love a motorcycle to finish a restoration job. I don't know of a single individual that has made money on a complete restoration. I have several friends that always have a bike in their shop that is a 'work in progress'. The cost is always 5x or more what you think it should be. They restore bikes because they love the work and love the bike. Failed restorations are a common occurance, occasionally even presenting the possibility of making some money after the owner gets just sick of looking at his project.
So Why Collect Motorcycles?
The obvious answer is because you love them. I have a friend in Las Vegas that has 2 Ducati singles in his living room. The fact that both of them have appreciated wildly in the last 10 years helps with his wife, no doubt. They are much the most valuable items in the whole house. In his case they were an extraordinary investment both from a financial and personal standpoint.
There is some money to be made, but I doubt that is reason enough to start this hobby. If you are in the collectible market like the commodity market you will probably end up disappointed.
Remember Fonzie? He rode a Triumph. Dirty Harry was on a Moto Guzzi. McQueen jumped that fence on a Triumph. Electra Glide in Blue was a Harley Davidson. Brando sat a Triumph. Peter Fonda on a Harley. Anthony Hopkins on an Indian. Che Guevara on a Norton. Tim Allen and Martin Lawrence on Harleys. You meet the nicest people on a Honda.
There are some of the reasons you collect motorcycles. Because you can.
Authored by: @bigtom13
Click on the coin to join our Discord Chat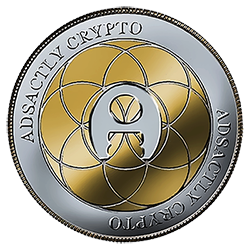 ---
Vote @adsactly-witness for Steem witness!
Witness proposal is here: https://steemit.com/witness-category/@adsactly-witness/adsactly-steemit-witness-proposal
First open: https://steemit.com/~witnesses
In the bottom of the page type: adsactly-witness and press vote.



Use small letters and no "@" sign. Or, click here to vote directly!
Thank you!

---