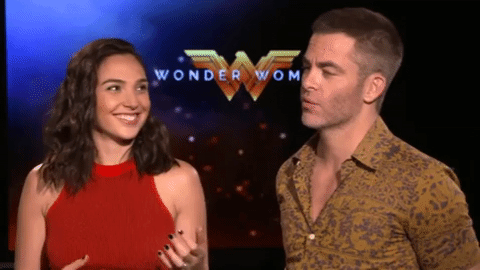 I enjoyed Wonder Woman but a few things about the movie left me scratching my head. First, which really wasn't the movie's fault, was all the hype about there finally being a strong female hero that girls can look up to. That's great and all but that's like going to a steak house and saying, "Oh man they finally have steak!"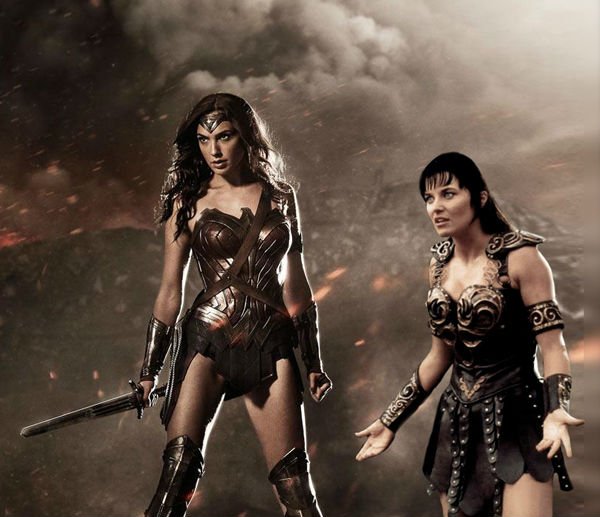 Da Fuq?
Sigourney Weaver has been kicking Alien ass since 1979. Gina Davis made Samuel L. Jackson look like a little bitch in The Long Kiss Goodnight. How badass is that? We'd all be living under the rule of Lord Voldemort if it hadn't been for Hermione Granger. Dorothy Gale saved the wonderful world of Oz from another strong Female. I wouldn't pick a fight with any girl in Westeros or Westworld. Got a terminator problem? Better call Sarah Connor. Oh hey, how about Lynda Carter as Wonder Woman in 1975?
Other notable strong female leads include Xena Warrior Princess, Buffy, Mulan, and Joan Crawford.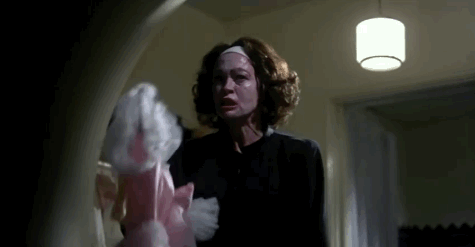 (Spoilers ahead)
The thing that really got me though, was the Amazons. So all the Gods got in a bar fight and got shanked by Aries. Before Zeus kicked the bucket, he created Wonder Woman as the ultimate weapon against Aries and imbued her with his power. Then Wonder Woman's "mom" refuses to train her to fight. Eventually she says ok, but reluctantly. That's Wonder Woman's one fucking job! She should have little swords dangling above her crib. Then Wonder Woman's mom shows her this sword which is supposed to be the only weapon that can kill Aries. We later find out Wonder Woman herself, is actually the secret weapon. WTF? That seems like some pretty important information for Wonder Woman to Know.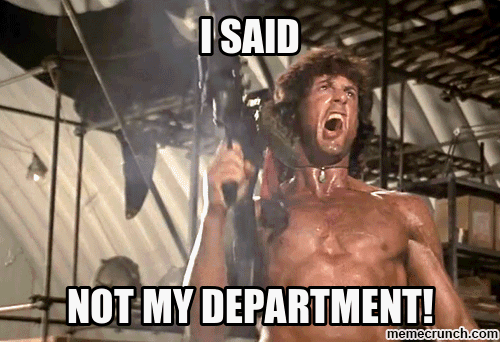 The Amazons go on about how it is their sworn duty to protect the world from evil and help the helpless. Meanwhile, they are all hiding out on some secret island doing anything but that since ancient Greece. To make matters worse, Chris Pines belly flops into their secret hideout and tells them the entire world is at war and the helpless are being slaughtered. It is obvious to these women that Aries is behind all this and Gal Gadot is the world's only hope. What is the Amazonian's reaction? "Not my problem." They straight up tell her not to go, then reluctantly agree. Do any of the other warriors go with her to help? Nope. They just let her run off to fight a god and a world war by herself and go back to sunbathing and riding horses.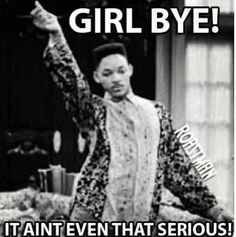 The rest of the movie was pretty much a paint by numbers, The Hero's Journey, movie plot. It was well directed. All the cast played their parts well, especially Gal Gadot. The cinematography was on point, as well as the music. Don't get me wrong. I enjoyed the movie but that whole Amazon thing was a plot-hole nightmare.
If there are any movies you'd like to see reviewed, leave a comment.