A chick flick with a strong message.
This isn't a film I would normally find myself watching, but I was forced to by my other half.
I wouldn't say it was the worst movie in the world, but again, no one I would normally watch.
Given all of that, it actually had a pretty strong message.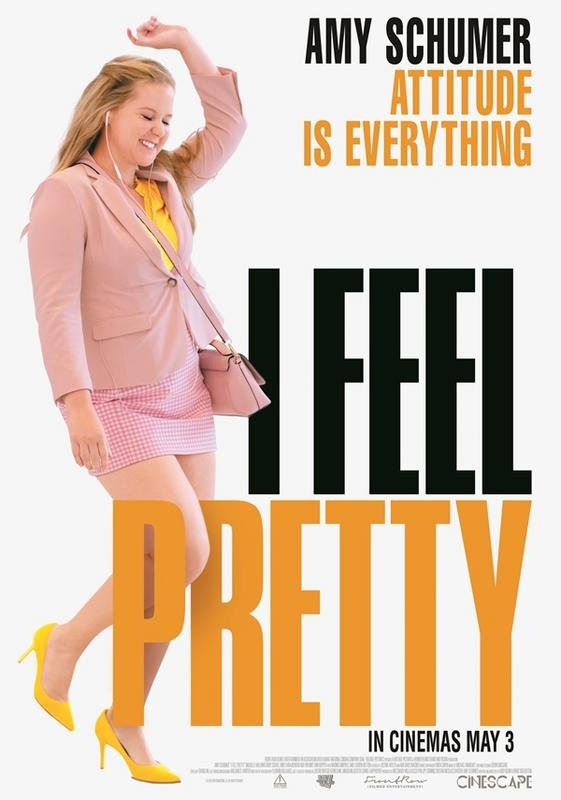 The Plot:
The film starts out with a lady not very happy with the way she looks.
It seems everywhere she looks there are girls prettier than her, at least in her mind.
No matter how hard she tries she never quite thinks she looks as good as everyone else.
That all changes when she makes a wish and slips and hits her head.
Her one wish was to be beautiful for once her life.
When she wakes up after hitting her head, she looks exactly the same, but in her eyes when she looks at herself she seems someone different.
She sees the most beauitful model in the world.
This self view of herself changes everything in her life even though her actual looks didn't change at all.
Message:
The message behind the movie is that everyone gets so caught up in thinking that they don't look good enough, they end up being terrible versions of themselves.
The underlying message is that you don't have to look like a runway model to have a really great life and get all the things you really want.
Too many people sit on the sidelines and think they aren't good enough and never really go for the things they actually want.
From that regard, the film was a massive success.
Apart from that, the film was average at best.
Overall, I rate the film 6/10.
Strong message but not an award winner.