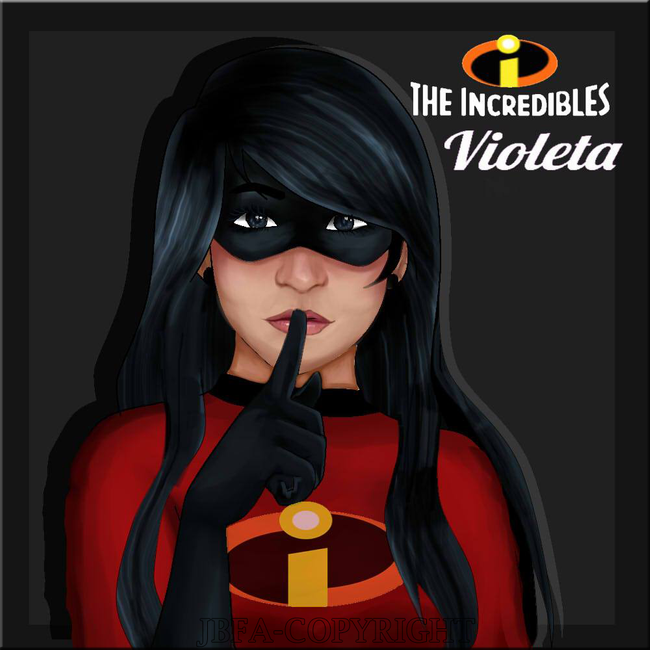 Violeta Parr, the ' only and different ' superheroine of The Incredible ones that to all we are charmed with And are that whenever we see ' The Incredible ones ' we return 2004, when we saw her for the first time, and in those days we were great more young women. I think that I am not the only one that does not get bored seeing it and being anxious for the sequel. It is an entertained movie at all time and well done as for animation and script, is one of the favorites of Pixar. But between his five principal prominent figures, the most interesting for my it is Violet. The daughter of Mrs and Mr Increíble is the alive representation of the adolescence and his things.
Violet is an interesting simple mind, with a black faded hair, big eyes, thin body and a taste for the clothes of opaque colors, stops to notice very much to simple sight that she is a melancholy, retiring and rather obstinate girl. But this her does not do a simple teen personage cliche. If we put to analyze, normally in the movies always there is a Gothic teenager who hates to everything and to all. So, Violet in spite of having a similar aspect, does not hate to everything and all, except to his minor brother Dash (until in any moment of the movie they join and the opposite is demonstrated), but say to me, who does not fight with his brothers?
Why ' The Only and Different '?
Since yes you are someone who is active constant in the social networks, it is probable that you know the term ' The Only and Different ' very used in memes to say to the critique of those teenagers that they love the dark clothes and always they are depressive listening to music of alternative alone kind for following a mode, among other things. This they are typical very similar to those of Violet, but we go, Violet is a shy girl, that they do not import the modes for him and wants to be as normal as possible in spite of not being so sociable and does not have a normal family, which makes her adorable, let's say that it is a representation of the real essence of what they were The Only and Different from that one at the time.
Let's remember that, the movie of The Incredible ones, in spite of being of 2004 is set several years before this one. Then, it is possible to say that Violet it is a girl Emo or Darks of this epoch.
Superpower that go as ring to the finger
what girl has not said ever " I Want To disappear " in his worse or any more shameful moments? So since I it have said previously, Violet is a shy and retiring girl who tries himself to hide behind his lock of hair when it has one of the power, which to me to seem, is of better that it is, since it is the Invisibility. In agreement to his personality I think that they reconcile perfectly both things. Since it is shy there can disappear in the moment that he wishes, which is very cool. }
How in a scene of the movie in which nearly his crush almost sees her but this one it disappears a long before it could happen. What is not cool is that his clothes do not eliminate, which does that it seemed that this one was floating Violet when it becomes invisible and can betray her until this one undresses, but it would be to come very far. This small problemita was solved when the superheroine discovered the suit designed by Edna Moda, which adapts to his power and certainly, it becomes invisible as she.
Pero Violeta not only becomes invisible, also it has the aptitude to form a very powerful field of force which is almost indestructible and can be formed about her or where she wishes it. When she is inside this one it is possible levitar and move where him plazca, which does it furthermore cool. His power are one of the best and it is because of it that Violet is one of my favorites of The Incredible ones.
Let's hope that in the sequel we could see going to an appointment with his crush, (boy, which she this one in love) the boy that he liked in the first movie.
You count if they like this personage also or which more they please The Incredible ones.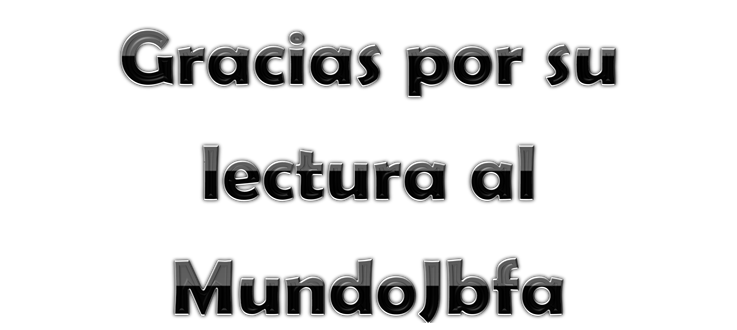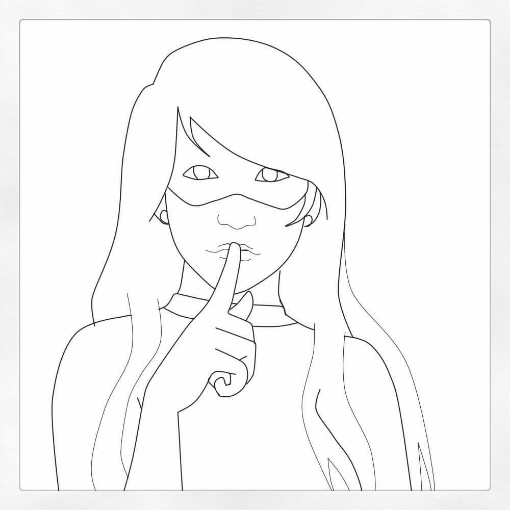 As always I say.
The major obstacle for your growth is the capacity that you have to limit your dreams.
The major satisfaction for the human being is materialized his goals and raised ideas.
All the images and texts published in this publication are my original work created for my. I encourage all to realize his original works, both texts and his realized works Be you itself and remain you itself. This one is a suitable way of constructing steemit.com. In addition, the bloggers really If they matter!
© 2018 jbfa / All rights reserved.