When a puerile nun at a cloistered abbey in Romania takes her own life, a priest with a haunted past and a novitiate on the threshold of her final vows are sent by the Vatican to investigate. Together they unearth the order's unholy secret. Jeopardizing not only their lives but their faith and their very souls, they confront a malevolent force in the form of the same demonic nun that first terrorized audiences in "The Conjuring 2," as the abbey becomes a horrific battleground between the living and the damned.
Directed by Corin Hardy
Starring Demián Bichir, Taissa Farmiga, Jonas Bloquet, Charlotte Hope, Ingrid Bisu, Sandra Teles, and Bonnie Aarons.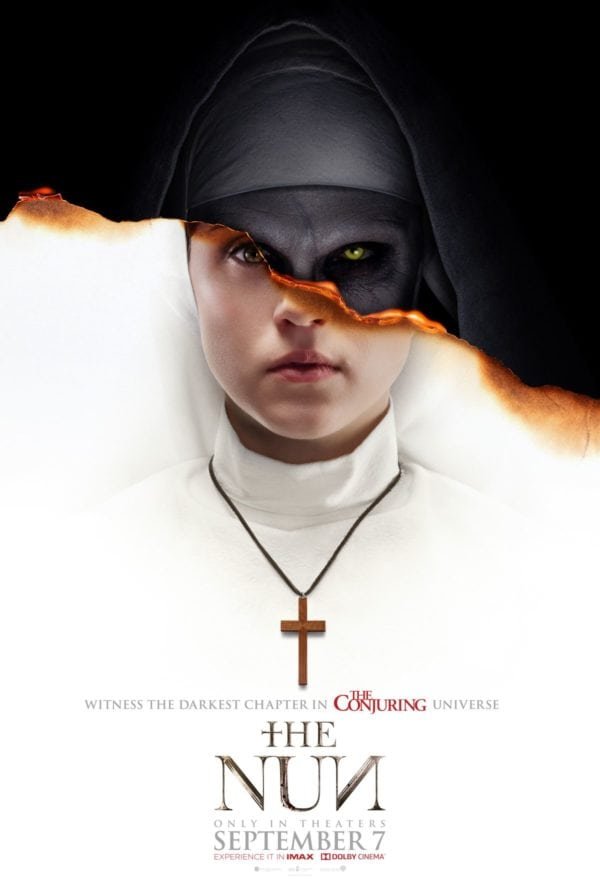 This film is CONSPICUOUSLY missing the James Wan touch that we doted in the conjuring macrocosm films. Even when Wan used jump scares , it worked bc the atmosphere was tense and creepy . In "The Nun" they're exorbitantly planted everywhere in the movie to compensate for the fact that the director couldn't keep the audience captivated any other way.
The plot is rudimental to verbally express the least, it's virtually like they just threw it together in 5 minutes to make up a back story for The Nun. The film had so much potential to give the audience a intriguing creepy back story to one of the conjuring's iconic reprobates. Instead we're saturated with filler for the 1st and 2nd act , and DETERMINATELY get something going on the final act . Up until then it's nothing but jump scare city . So if that's up your alley for horror movies then you'll dote this . I personally cerebrate the brief duration The Nun was in the Conjuring 2 was 100000x better than this full length film.
They withal endeavored to go with this incipient trend of integrating some comedy into a horror film and it's just deplorably placed and inelegant . The acting is okay . Taissa Farmiga & Demien Bichir are the main characters and give pretty good performances.
Anyway, Overall this movie could've gone straight to DVD or Netflix . Don't cerebrate it deserved to hit the sizably voluminous screen if it wasn't going to be directed by Wan . There's some creepy/frighteningly eerie relishable moments but overall it's very cliche and stark boring at times. Watch when you're at home on a pluvial day with nothing do. Don't waste ur mazuma like i did