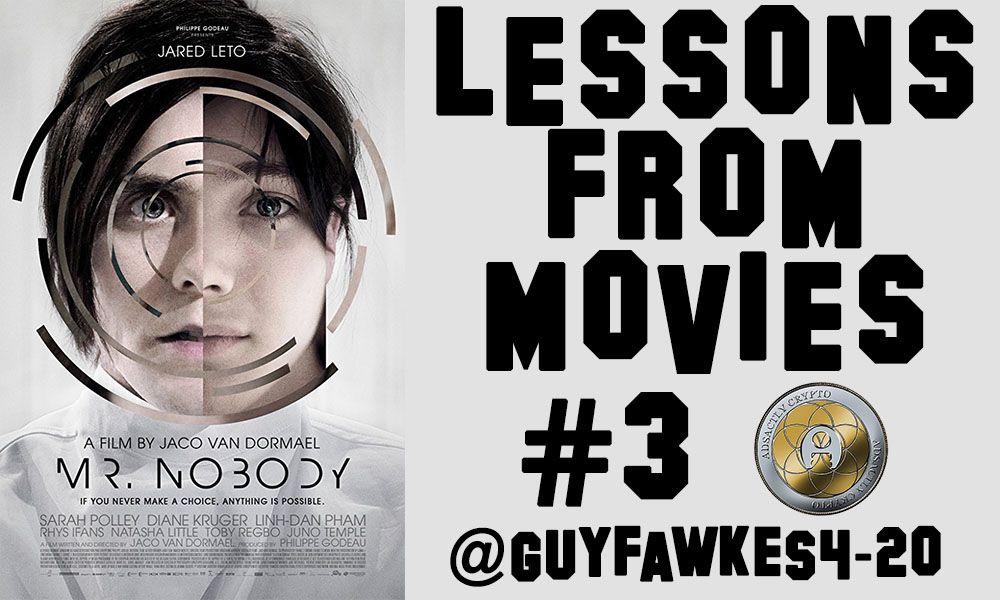 Mr. Nobody
Mr Nobody is not an ordinary movie, it will twist your mind, and if you don't stay aware enough, you will miss its whole meaning because you will get lost in all the plots that are happening at the same time.
Because I will give out some spoilers and Mr. Nobody is a movie worth to be seen without knowing anything about it, so to experience this film wholeheartedly I urge you to give it a watch and eventually come back here.
Disclaimer: I have to note that these are my opinions, what I took from the movie, but I advise you to watch it yourself, maybe you will feel differently or pick up on something I missed.
Choices
The whole movie is built around the idea of choice and its consequences because after all, it's so hard to choose, in this life the possibilities are endless, anything can happen, and one single right or wrong choice can dictate the way your life develops and who you become.
Choices are irreversible, and even if you can change something and get in a similar situation, you cannot go back to where you were before. Even the idea of not choosing is, in fact, a choice on itself because then, you let life decide for yourself.
The butterfly effect is a concept met through the whole movie quite a lot of times, and it accentuates the idea of choice because sometimes even the smallest decisions can have more significant impacts on your environment. One leaf can make someone meet his life's love, but it can also get someone else in a coma.
The real choice Nemo, the main character, has to confront is when he has to choose between living with his father or his mother after they break up and from there, the possibilities are countless, and the whole movie gets real complicated quick.
Multiple Realities
It's never easy to make the so-called right choice but since we are the one choosing every decision is correct, because we are the ones, more or less in control no matter how our lives developed it is the right one.
We are one choice away from becoming millionaires or homeless people, and I know that it does sound hard to believe so, but you can see the truth only if you zoom out and look at the big picture.
It's never easy to see the big picture, but your actions can somehow predict your future. For example, if you're eating fast food and sitting on the couch watching TV for the whole day, you will eventually get fatter. If you're reading and learning about business, investments, cryptocurrency and new technologies, you will ultimately get richer.
It's never easy to see all the possibilities but the mind of this nine years old Nemo that has to face a difficult choice can think about most possibilities and his options, some looking better than others but in the end, every one of them is the right choice because it's his.
Daredevil
Sometimes when all choices seem impossible and life gets boring, going with the flow and letting life chose for yourself may seem like a great option. For the simple fact that we are alive, as humans, we are luckier than most beings on this planet and considering that the universe may be empty, we might be the most fortunate beings on the whole world.
To have such a gift as life and waste it on tedious things that don't have any higher meaning seems like a shame.
There comes a time in life when everything seems narrow. Choices have been made I can only continue on. I know myself like the back of my hand. I can predict my every reaction. Everything is predictable. My life has been cast in cement with airbags and seatbelts. I've controlled everything. I've done everything to reach this point, and now that I'm here, I'm fucking bored.
Life is this amazing thing that we all should take full advantage off because as far as we know, we probably only live once. Probably that's why Nemo, in one of the possible realities, after a life of false security and normality, decides to go on an adventure leaving his perfect life behind while diving deep into the unknown and wonders of this world.
Lessons Learned
There is no wrong choice because the definition itself of right and wrong doesn't exist and because you are the one choosing, you can become and create anything you want.
Life is a playground. Or nothing.
This is the biggest lessons I have learned from this amazing movie. No matter what choice you have to face, make sure to choose what you want even if all the other people say you're wrong. It's great to be rational and take into consideration all the possible choices, but in the end, it doesn't matter because all of them is the right choice as Nemo said, so make sure to choose with your heart and do something that you love.
It's your life so you're the one in control, even if it gets tougher every day you can always choose to do something else and change your reality that way. After all, the movie is still hard to comprehend but its lessons are simple, and anyone can implement them in their lives.
Anything might have been anything else and had as much meaning to it. - Tennessee Williams
Make sure to tell me down below what movie you would like to see featured in here because I am always checking out the comments.
Click on the coin to join our Discord Chat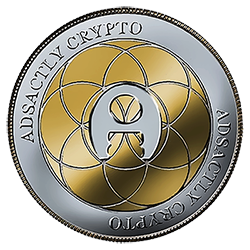 ---
Vote @adsactly-witness for Steem witness!
Witness proposal is here: https://steemit.com/witness-category/@adsactly-witness/adsactly-steemit-witness-proposal
First open: https://steemit.com/~witnesses
In the bottom of the page type: adsactly-witness and press vote.



Use small letters and no "@" sign. Or, click here to vote directly!
Thank you!

---