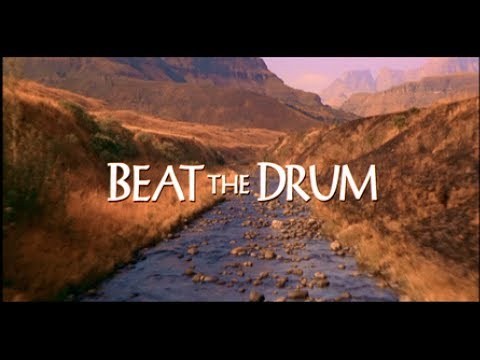 Death and Aids. How do you take tough subject matter and create a warm enchanting drama? Writer David McBrayer tackles that challenge by framing the topic in the viewpoint of a young boy who has recently lost both parents to the disease. His journey of self-discovery casts light into dark places, exposing taboos and demonstrating incredible courage without fear of violating societies unspoken rules.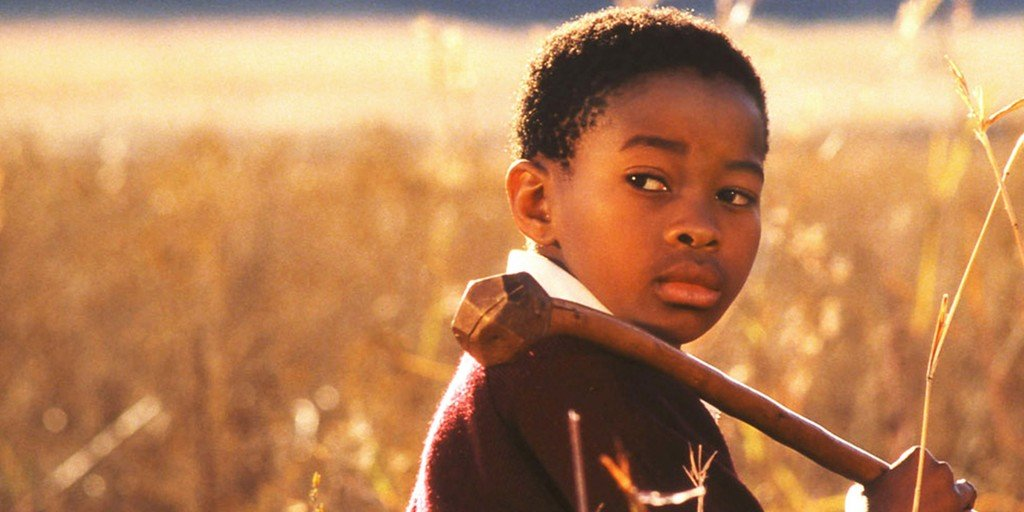 We meet young Musa (Junior Singo) at the edge of a fresh grave. There appear to be too many freshly dug graves for such a small village. Musa lives in KwaZulu Natal in South Africa. We learn that his mother recently died from a mysterious affliction that has decimated his small community. His father is dying, as well. His grandmother consults the village elders and healer, only to learn that the deaths are retribution for villagers who have stopped respecting their ancestors. The price for this sin is a sacrificial cow. Musa's cow. Musa's confidante.
As Musa's father prepares to die, his challenges the young man (who is barely ten) to become the man of the family. He presents Musa with a small hand-made drum, which Musa carries throughout the story. Because the elders have blamed the death of Musa's family on supernatural causes, Musa becomes an outcast among the other boys, leaving him very little connection to his home village beyond some freshly dug dirt mounds. Musa's grandmother no longer has a cow and has many mouths to feed. To help the family, Musa decides to travel hundreds of miles to Johannesburg to try and find his Uncle, get a job, and earn some money to buy his grandmother a new cow.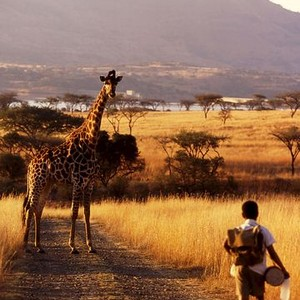 Along his journey, Musa meets up with a truck driver named Nobe (Owen Sejake) who reluctantly takes the boy under his wing. He takes the boy to Johannesburg and intends to try and help him find work, but the boy is run off by Nobe's boss, who views him as just another of the street thugs creating problems for his business. Musa must adapt to the streets quickly and is befriended by a girl named Thandi (Dinco Nchebeleng). Musa's path continually crosses with the various characters he has met, slowly learning the truth about AIDS and the death that has visited his village. Musa feels the answer to the disease is truth, but finds an audience deaf to his message. Yet the message itself lies within the story, as we witness the difficulty in changing attitudes about a deadly disease. My title is a quote from French writer Charles Baudelaire, who also wrote "Nothing can be done except little by little." It is a simple quote, but says a lot with just a few words.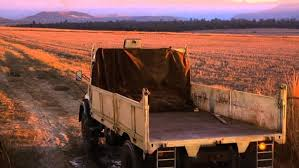 David McBrayer does not have a lot of writing credits to his name. That surprises me. McBrayer created an excellent set of characters that were interesting and engaging. While they may not have been fully developed, they were certainly credible and enjoyable. What I liked most about the writing was the way McBrayer weaved the story together with interesting characters and managed to bring out many truths about AIDS in Africa without depressing the audience. There is a delicate balance which McBrayer seems to have found. While the story felt a bit like an after-school special at times, it was still very rewarding. I also liked that McBrayer did not try and make everything a happy ending, using reality to help tell the story even when that meant leaving some unresolved issues.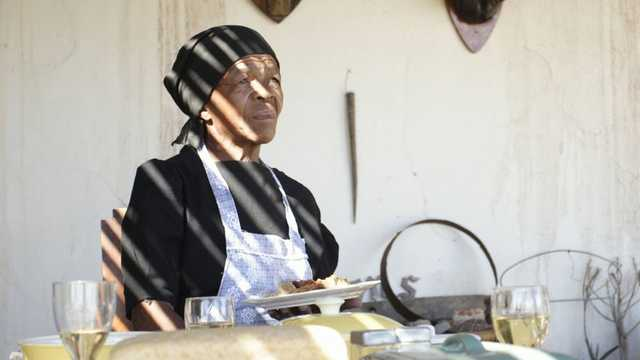 Beat the Drum relies on a credible performance from the male lead, who happens to be an adolescent. While the choice of telling this story through a child's eyes was a brilliant way to present the material, it was also risky when translating it to film. Junior Slingo met that challenge with apparent ease. The young actor infused integrity into his role with an eerie maturity. The young man (who also speaks good English in the film) has done some later films, but doesn't appear to have met his potential. His performance was augmented with a decent cast of characters, with a notable performance from Sejake. The two had great chemistry. I could almost picture them hanging out off the set...drinking an orange soda (as in the film). Great casting made this film work for me.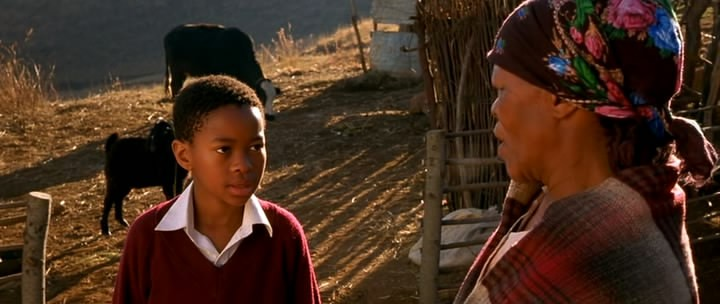 When I watched the African blockbuster Tsotsi, I noted that many of the scenes had a stage aura. It felt, at times, like I was watching a production on Broadway. Maybe it is a throwback to cinema spectaculars like Oklahoma! or The Music Man. I had that same feeling with Beat the Drum. While the cinematic quality was rich and colorful and captured the essence of the African landscape at times, the individual scenes felt very confined at times. It had a very "set-like" flavor that made me feel I would see curtains if the camera panned left or right. That is not a negative quality, it is simply an observation that added to the after-school special feel of the film.
Beat the Drum is an excellent drama about self-discovery set against the backdrop of an Africa riddled with Aids and unwilling to talk about it. I am sure much has changed since this film was created in 2003 (and not all of it for the better). At the time this film was created, there were twelve million AIDS orphans in Africa. Let that figure set in for a minute. That number has grown to nearly eighteen million, in spite of vigorous campaigns and treatment. This film gently touches on the social stigmas and attitudes that have to change to stop the spread of AIDS in Africa without feeling preachy. Framing the issue from the viewpoint of an AIDS orphan was an excellent way to present the material. The acting was brilliant, the characters were engaging and the story enjoyable. The film felt a little simplistic at times and the characters not fully developed, but those were minor issues for me. 7.5/10.
Trailer and images subject to copyright.