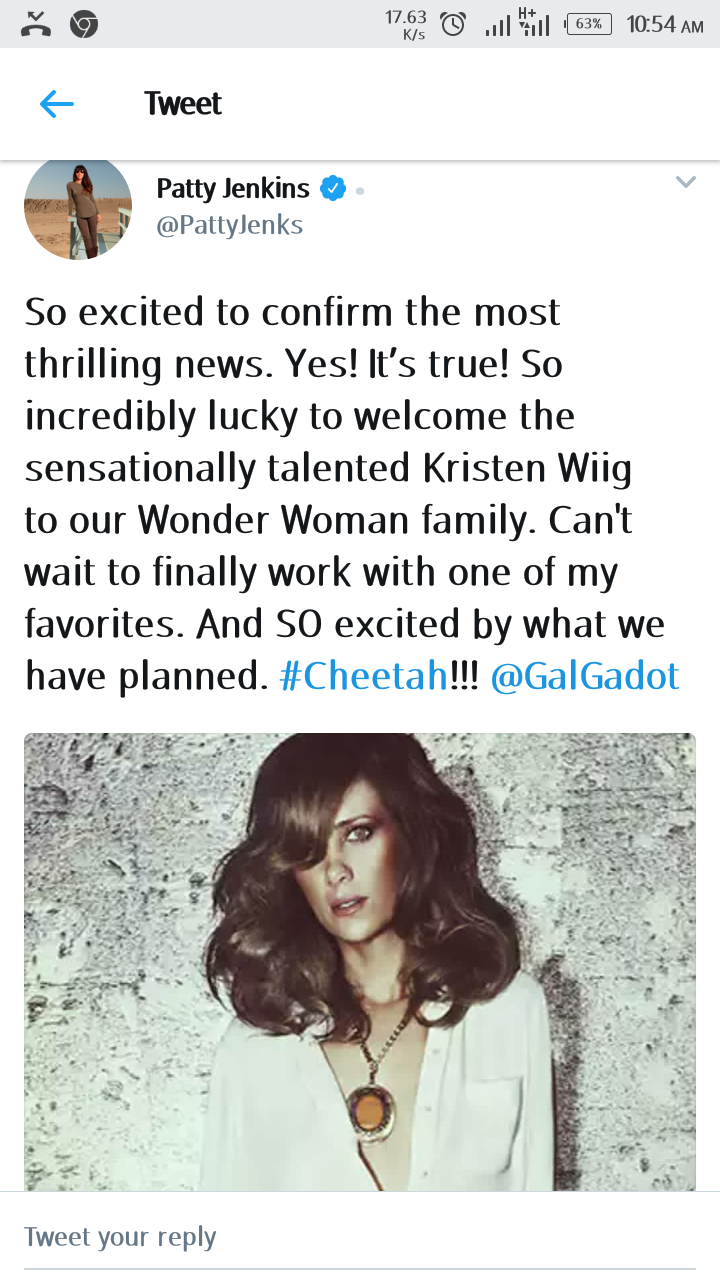 Wonder woman director patty jenkins announced on twitter the casting of the sequel's main antagonist, cheetah in saturday night live's kristen wiig.
Kristen wiig is a writer, actress,producer,comedian who has appeared in movies such as the martian, braidmaids and the highly critically panned ghostbusters reboot.
The wonder woman sequel is well under pre production process with the filming rumoured to begin as early as may
The cast choice have so far not been received well amongst DC faithfuls, but literally no lead cast news have ever been well received by fans...
Gal gadot is a very good example, there were huge fan complaints when she was cast citing her accent and skinny stature as draw backs but she went to blow everyone away with her performance.
So, i think we judge wiig's cast choice after we see her play the character, not before
What do you think about the cast choice?, Leave your thoughts in the comment section below!