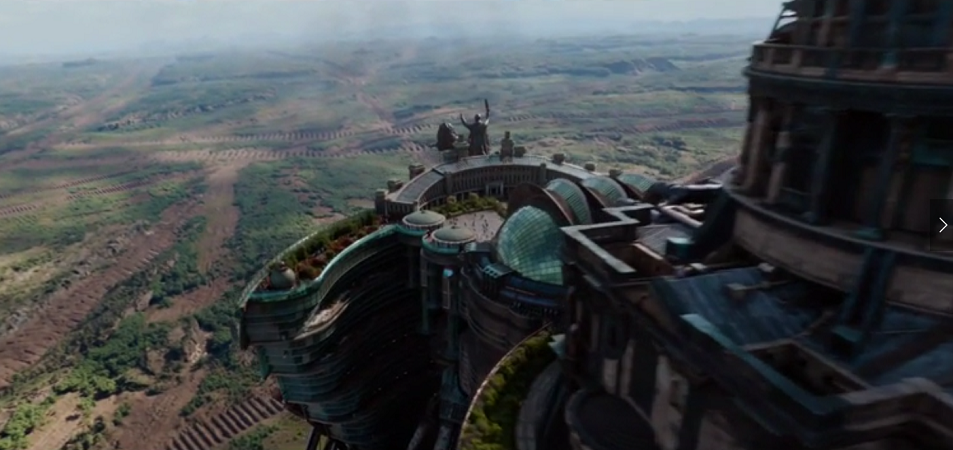 A Fun Popcorn Movie
I do believe strongly in evaluating any movie within its genre, and within the genre of popcorn movies, the kind where you can turn off your critical thinking and just relax to watch the big explosions, this is a real winner. I will mention that it is extremely G-rated, with nary a hint of a boobie to be seen anywhere, and not one single use of the F-word, (or any of the other traditional Anglo-Saxon vulgarities), that I noticed.
The Basics
It's a thousand years in the future, apparently 3100 and something, long after some world-ending apocalypse. Our protagonist lives in London, which is now only that central portion known as "The City", and travels the scorched earth on giant caterpillar treads. Yeah, the city moves, and at speed. London survives and fuels itself by chasing down and eating smaller cities. Yes, really. We get to see a very dramatic example of this in the very early part of the movie. Munch munch, chomp chomp, with great roaring cascades of sparks worthy of Michael Bay or James Cameron. No, no, don't ask questions, just have some more popcorn and enjoy. Wine helps.
The Cast
Hugo Weaving and Frankie Adams, (everyone's favorite Martian Marine from The Expanse), were the only two cast members I recognised, though younger viewers might perhaps know some of the others. None the less, the film was competently acted. Yes, it has the usual "hamming it up" moments, but those are an accepted part of the genre, and never overdone in this film.
The Technicals
The cinematography is solidly competent, workmanlike, and satisfying, with no artsy-fartsy foolishness. The movie is filmed for the amusement of the audience, not to show off, and I appreciate that enormously. The sound mixing is perfect, and the music is excellently done - enhancing the tension of the moment without ever intruding into the foreground of the viewer's attention. The lighting is good, designed to support the story, but never eclipsing the story.
Cute Stuff
There is one amusing bit that stood out in my mind - a thousand year old Twinkie, still edible in its original wrapper, oddly reminiscent of the ancient Volkswagen Beetle in Woody Allen's "Sleeper".
There is a chaste teen romance of sorts, between the male and female leads, but nothing than a simple, fumbling kiss as expression thereof, though lots of soulful looks and deep sighs.
Saint Paul's Cathedral features in the story, in a very amusing way, but I cannot say more without spoiling the moment.
Conclusion
A good movie, within the context of its genre. I can find nothing at all to criticize in this film, and I do recommend it unreservedly, if you like popcorn films.
(The picture at the top is a screenshot from one of the trailers to be found at www.imdb.com)