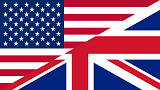 Hard to say which is the most awaited series of 2019 or better. Some, like The Mandalorian, The Witcher and His dark Materials, have yet to come out on the small screen, others have betrayed expectations, others have confirmed them. But perhaps there is a title that more than anyone has attracted curiosity and a spasmodic expectation on the part of enthusiasts and non-enthusiasts for over a year. That title is
Watchmen
and finally, for about a week, has it become reality? If we were to summarize in 3 reasons why we could list so much waiting:
1. The series is taken from the one that is unanimously considered one of the most important graphic novels ever, the one of the same name by Alan Moore
2. HBO never misses a beat and if he has put such a complicated and risky series in the pipeline, he did it knowing he can't fail
3. At the helm of the series one of the most famous names on the serial scene, as well as one of the most controversial: Damon Lindelof
Put together these 3 points the potential is very high, devastating.
And one episode was enough to make the wait turn into joy, wonder, trust in the future, ecstasy.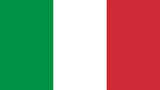 Difficile dire quale sia o meglio sia stata la serie più attesa del 2019. Alcune, come The Mandalorian, The Witcher e His dark Materials, devono ancora uscire sul piccolo schermo, altre hanno tradito le attese, altre le hanno confermate. Ma forse c'è un titolo che più di tutti ha attirato da oltre un anno la curiosità e una spasmodica attesa da parte di appassionati e non. Quel titolo è
Watchmen
e finalmente, da circa una settimana, è divenuto realtà? Se dovessimo riassumere in 3 motivi il perchè di tanta attesa potremmo cosi elencare:
1. La serie è tratta da quella che unanimente è considerata una delle graphic novel più importanti di sempre, quella omonima di Alan Moore
2. HBO non sbaglia mai un colpo e se ha messo in cantiere una serie cosi complicata e rischiosa lo ha fatto sapendo di non poter fallire
3. Al timone della serie uno dei nomi più altisonanti del panorama seriale, nonchè uno dei più controversi: Damon Lindelof
Messi insieme questi 3 punti il potenziale risulta altissimo, devastante.
Ed è bastato un solo episodio per far si che l'attesa si tramutasse in gioia, meraviglia, fiducia nel futuro, estasi.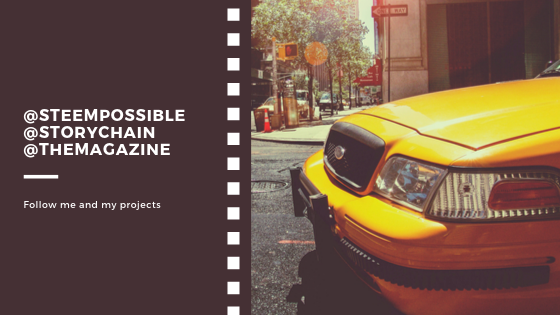 But can a single episode really generate so many certainties and so much enthusiasm? Usually 60 minutes would not be enough to breathe a sigh of relief, but in this case yes, definitely yes. The reason lies in the fact that those 3 points listed above were really a guarantee first and foremost. What was even more important was knowing the approach that Lindelof decided to adopt. Alan Moore, creator of the graphic novel, had immediately dissociated himself, distancing himself from the series. He did it without looking at a single frame and without reading a single script. He did it, therefore, to keep faith with his particular nature, of character above the lines that for years stands to be superior and unassailable. We had no clues as to whether Lindelof would simply have adapted the comic, if he had wanted to make a sequel, a prequel or a revisitation. After an episode it is still not clear where the series is going to place with respect to the comic at the chronological level but we have a clear idea of ​​what the approach Lindelof has used, and here perhaps lies the origin of the great success of the first episode and of the boundless confidence we should have in the HBO series. Lindelof took Watchmen's material and adapted it by throwing it into contemporaneity. No longer a cold war climate, which permeated the comic strip but a propulsive push towards the racial problem, which is more and more current at the global level. For the rest it draws on the mythology of the comic, expanding it. Touch the themes of the comic, adding others. Do not forget the characters of the comic, building others. The series on Watchmen fully embodies the graphic novel but uses it to tell even more and tell it well, divinely. The Watchmen pilot is the best a pilot can offer. While not fully revealing what the horizontal plot will be and what the key characters will be, it still manages to give us a clear picture of the forces on the field. This allows us to understand but also to keep the curiosity very high for what will happen. The action is very well managed, just as the tension and the mysteries are mixed with less mysterious but often cryptic points as Lindelof had accustomed us in Lost and The Leftovers. An episode that condenses but gives us the perception of having so much more to tell. The horizon is far but at the same time clearly visible. The hand at the wheel is firm and gives the impression of being able to take the car at crazy speeds but at the same time to be able to enjoy the view decelerating when needed. Perfect episode. Hype satisfied but at the same time even higher now that we know that Watchmen, the series, is a product that could remain etched in memory, forever.
Ma può davvero un singolo episodio generare cosi tante certezze e cosi tanto entusiasmo? Solitamente non basterebbero 60 minuti per tirare un sospiro di sollievo, ma in questo caso si, decisamente si. Il motivo risiede nel fatto che quei 3 punti prima elencati si sono rivelati davvero una garanzia innanzitutto. Cosa ancora più importante è stata conoscere l'approccio che Lindelof ha deciso di adottare. Alan Moore, creatore della graphic novel, si era da subito dissociato, prendendo le distanze dalla serie. Lo aveva fatto senza guardare un singolo fotogramma e senza leggere un singolo script. Lo ha fatto, dunque, per tenere fede alla sua indole particolare, di personaggio sopra le righe che da anni si erge ad essere superiore ed inattaccabile. Non avevamo indizi su se Lindelof avrebbe semplicemente adattato il fumetto, se ne avesse voluto fare un sequel, un prequel o una rivisitazione. Dopo un episodio ancora non è chiarissimo dove la serie si vada a collocare rispetto al fumetto a livello cronologico ma abbiamo una chiara idea di quale sia l'approccio che Lindelof abbia usato, e qui sta forse l'origine del grande successo del primo episodio e della fiducia smisurata che dovremmo avere nei confronti della serie di HBO. Lindelof ha preso il materiale di Watchmen e lo ha riadattato gettandolo nella contemporaneità. Non più un clima da guerra fredda, che permeava il fumetto ma una spinta propulsiva verso il problema razziale, sempre più attuale a livello globale. Per il resto attinge alla mitologia del fumetto, ampliandola. Tocca i temi del fumetto, aggiungendone altri. Non dimentica i personaggi del fumetto, costruendone di altri. La serie su Watchmen incarna pienamente la graphic novel ma la usa per raccontare anche altro e raccontarlo bene, divinamente. Il pilot di Watchmen è il meglio che un pilot possa offrire. Pur non svelando totalmente quale sarà la trama orizzontale e quali saranno i personaggi chiave, riesce comunque a darci con chiarezza un quadro delle forze in campo. Questo ci permette di capire ma anche di tenere altissima la curiosità per quello che accadrà. L'azione è gestita benissimo, cosi come la tensione ed i misteri si mescolano a punti meno misteriosi ma comunque spesso criptici cosi come Lindelof ci aveva abituati in Lost e The Leftovers. Episodio che condensa ma che ci da la percezione di avere tanto ancora da raccontare. L'orizzonte è lontano ma al tempo stesso ben visibile. La mano al volante è salda e da l'impressione di poter portare l'automobile a velocità folli ma al tempo stesso di poter godere il panorama decellerando quando serve. Episodio perfetto. Hype soddisfatto ma al tempo stesso ancora più alto ora che sappiamo che Watchmen, la serie, è un prodotto che potrebbe restare impresso nella memoria, per sempre.

Movie URL: https://www.themoviedb.org/tv/79788-watchmen?language=it-IT
Rate: AAA