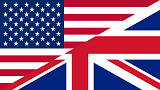 A few days ago I spoke to you in general about El Camino, the film event sequel to Breaking Bad. A huge fan of the mother series and an admirer of the Better Call Saul spinoff, I had the chance to fully appreciate all the references and details to the mother series. This allowed me not only to appreciate but also to analyze the film on Jesse Pinkman well. I think a particular scene blew everyone from the chair. SPOILER. I'm obviously talking about the flashback that brought together Walter White and Jesse in the same frame, literally at the same table. It is a very beautiful and powerful scene that I do not think everyone has fully enjoyed. As always Gilligan was very good at guiding us inside the scene, managing to deceive us initially. The scene begins, in fact, with Jesse, with a hat similar to the one donated by Skinny Pete at the beginning of his escape, which wanders in an unidentified corridor of a hotel. Our mind makes us think that those are scenes of the present, told in the film. A few moments and we see Walter White standing next to Jesse and heading to a table with him. Boom. Pure poetry for Breaking Bad fans.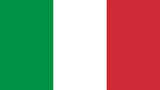 Qualche giorno fa vi ho parlato in linea generale di El Camino, il film evento sequel di Breaking Bad. Da fan sfegatato della serie madre e da ammiratore dello spinoff Better Call Saul ho avuto la possibilità di apprezzare pienamente tutti i riferimenti ed i dettagli alla serie madre. Questo mi ha permesso non solo di apprezzare ma anche di analizzare bene il film su Jesse Pinkman. Una scena in particolare credo abbia fatto saltare tutti dalla sedia. SPOILER. Sto parlando ovviamente del flashback che ha riunito nella stessa inquadratura, letteralmente allo stesso tavolo Walter White e Jesse. E' una scena bellissima e potentissima che non credo tutti abbiano gustato appieno. Come sempre Gilligan è stato bravissimo a guidarci dentro la scena, riuscendo ad ingannarci inizialmente. La scena inizia, infatti, con Jesse, con in dosso cappellino simile a quello donato da Skinny Pete all'inizio della sua fuga, che si aggira in un non identificato corridoio di un hotel. La nostra mente ci fa pensare che quelle siano scene del presente, raccontato nel film. Pochi istanti e vediamo Walter White affiancare Jesse e dirigersi ad un tavolo con lui. Boom. Pura poesia per i fan di Breaking Bad.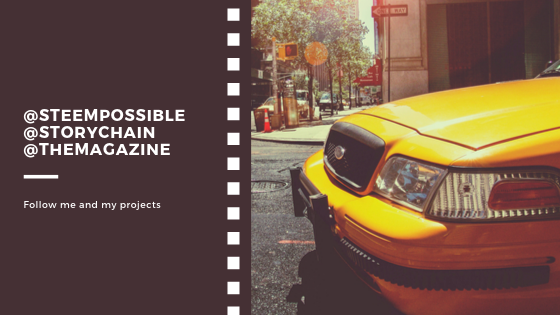 And to say that, in spite of the rumors, by now hopes were lost with respect to Bryan Cranston's participation in the film. Gilligan commented on the cameo, thanking Cranston for the great devotion shown at the show. Apparently the actor despite a busy schedule and 6 days out of 7 shows on Broadway, would have asked the production to cut out 36 hours to shoot that scene. A very short time in which everything was shot. Cranston wanted to be there and succeeded, with great sacrifice and enthusiasm. It was taken at the airport and in utmost secrecy carried on an armored set in Albuquerque. A restaurant inside a shopping center that has been closed to the public for the time needed to shoot the scene. Some believe that that sequence did not add much and is of little use. The scene has an enormous meaning. Not only does he play on the nostalgia effect but he takes us to the beginning of everything, when WW wanted to cook to earn a precise sum for his children when he disappeared and Jesse just wanted to be someone with a purpose and money in his pocket. At that table the 2 talk about the future. Walter doesn't have one in front. The disease is too advanced. Jesse has a life ahead and WW urges him to consider less dangerous roads to live a happy and peaceful life when it is all over. That pure relationship between the two is what made us love Breaking Bad from the beginning. It went as we all know but the drama of the story was so strong precisely because both had built a deep bond and were one step closer to achieving their every dream. Heisenberg's greed for power, the ingenuity and the torment of Jesse led both to lose their course and pay a terrible price. That flashback brought us back to when everything was pretty quiet and the only goal was to sell around $ 1 million in methamphetamine. It would have had to finish them all and instead from them a thousand streets that have led to the greatest masterpiece of the history of TV and to all his children, of which El Camino is the last immense joy represented.
E dire che, nonostante i rumours, si erano oramai perse le speranze rispetto ad una partecipazione di Bryan Cranston al film. Gilligan ha commentato il cameo, ringraziando Cranston per la grandissima devozione dimostrata allo show. A quanto pare l'attore nonostante un'agenda fitta di impegni e 6 giorni su 7 di spettacoli a Broadway, avrebbe chiesto alla produzione di ritagliare 36 ore per girare quella scena. Un tempo brevissimo entro il quale è stato girato tutto. Cranston voleva esserci e ci è riuscito, con grande sacrificio ed entusiasmo. E' stato prelevato in aereoporto ed in massima segretezza portato su un set blindato ad Albuquerque. Un ristorante all'interno di un centro commerciale che è stato chiuso al pubblico per il tempo necessario a girare la scena. Alcuni credono che quella sequenza non abbia aggiunto molto e sia servita a poco. La scena ha invece un significato enorme. Non solo gioca sull'effetto nostalgia ma ci porta all'inizio di tutto, quando WW voleva cucinare per guadagnare una somma precisa da destinare ai suoi figli quando sarebbe scomparso e Jesse voleva solo essere qualcuno con uno scopo e soldi in tasca. A quel tavolo i 2 parlano di futuro. Walter non ne ha uno davanti. La malattia è in stadio troppo avanzato. Jesse ha una vita davanti e WW lo esorta a prendere in considerazione strade meno pericolose per vivere una vita felice e tranquilla quando tutto sarà finito. Quel rapporto cosi puro fra i 2 è quello che ci ha fatto amare Breaking Bad fin dall'inizio. E' andata come tutti sappiamo ma la drammaticità della storia è stata cosi forte proprio perchè entrambi avevano costruito un legame profondo ed erano ad un passo dal realizzare ogni loro sogno. L'avidità di potere di Heisenberg, l'ingenuità e il tormento di Jesse hanno portato entrambi a perdere la rotta e pagare un prezzo atroce. Quel flashback ci ha riportato a quando tutto era abbastanza tranquillo e l'unico obiettivo era vendere circa 1 milione di dollari in metanfetamina. Sarebbe dovuto finire tutto li e invece da li son partite mille strade che hanno condotto al massimo capolavoro della storia della tv e a tutti i suoi figli, di cui El Camino è l'ultima immensa gioia rappresentata.

Movie URL: https://www.themoviedb.org/movie/559969-el-camino-a-breaking-bad-movie?language=it-IT
Rate: AAA