after tracking all the donations we needed some gold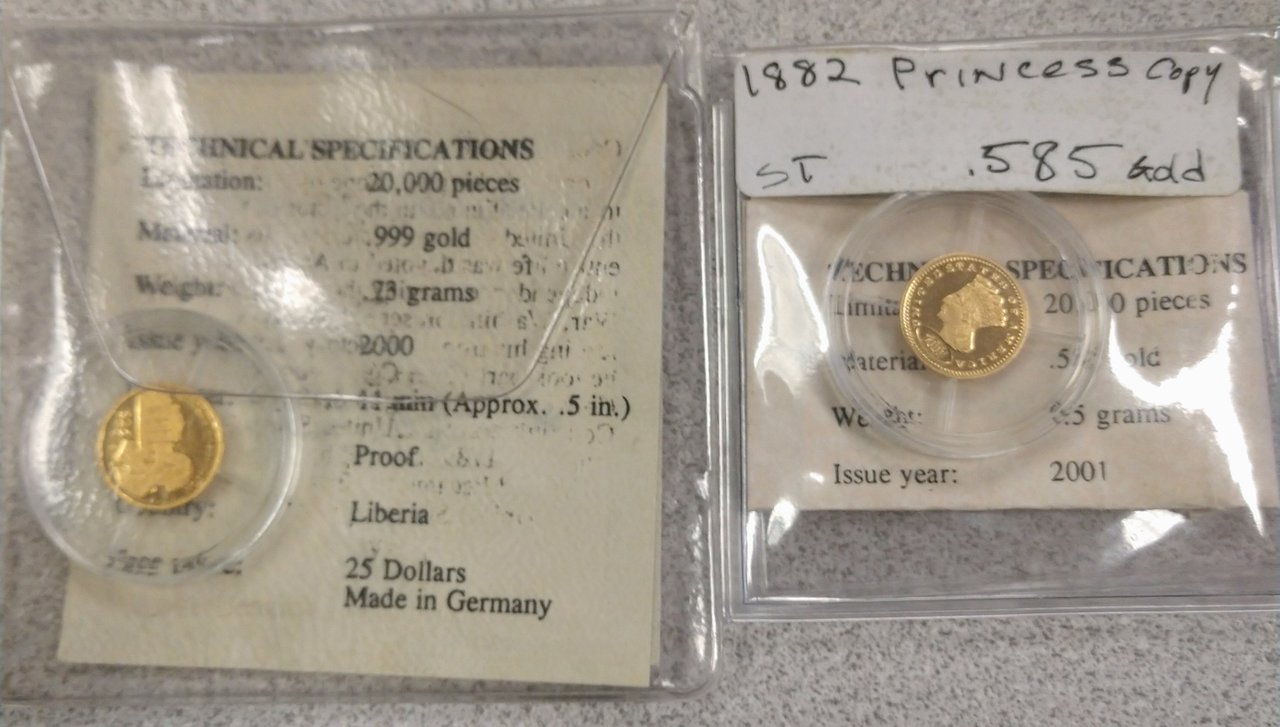 These are my two donations, they are two separate prices for mr4. If you recognize these it's because I just acquired them from @vgholdingsllc, and they should be in the mail this week, so there may be a slight delay on my shipping them out. I don't know much about them other than this pic!!!
Donation #1
25 Dollars George Washington
Republic of Liberia
Year 2000
Weight .73 grams .999 Gold
Mintage 20,000
Donation #2
2001 replica of a 1862 $1 coin???
Year 2001
Weight .5 grams
Mintage 20,000
There you go, two donations of gold - as long as all goes well with the good ol USPS. Time to go buy some tickets and abuse the generosity of @raybrockman who has offered to match some ticket buying!!
Stack on!! ~Senstless~

Follow me on Weku
Follow me on Steemit
Follow me on Whaleshares
Follow me on Trybe
Follow me on Narrative