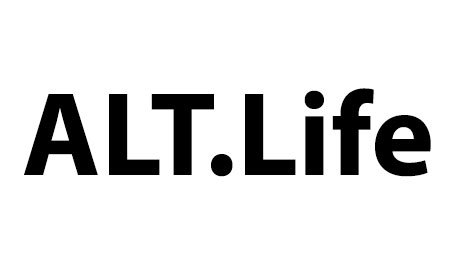 ALT.Life is back for its second week.

The Alternative Lifestyle Show revisited is this week featuring the Homesteaders Coo-op.

The show will also be hearing from @hauptmann about the forthcoming @dtube.forum.

ALT.Life will take place on the MSP Waves Discord channel between 10pm and 11pm UTC.


---
---
ALT.Life - Thursday 14 March - Guest List



The show this week will be featuring another fast emerging community on Steem - Homesteaders Co-op.
This 'ethical etsy' platform was launched about 4 months ago and is leading the way in steem-based ecommerce.
The website homesteaderscoop.com was established last November by @sagescrub and now has nearly 30 vendors from around the world selling over 250 products for STEEM, SBD or USD.
A thriving Discord community of vendors and supporters has grown up around the site.
Joining @sagescrub to talk about the @homesteaderscoop community will be @nateonsteemit and @wwf as well as @diggndeeper.com.
@diggndeeper.com will also be talking about some wider topics he has been blogging about recently including Open Source Journalism.
---
@hauptmann will also be popping on to give an update on the @dtube.forum event that is taking place 17 - 19 May in Barcelona.
---
---
The recording of last week's show with @bluntsmasha, @jonyoudyer and @prettynicevideo of @canna-curate is available in case you missed it...
---
---
In future weeks...


ALT.Life is lining up more great communities to come on the show...
@naturalmedicine, @vegansofsteemit, @informationwar and @fundition are already on the invite list.
If you would like to come on the show either individually or as part of a community put a comment below or contact Pennsif#9921 on Discord.
---
---
Three Show Thursdays...


Pennsif's three hour Thursday slot on MSP Waves is now split into three separate shows...
Three hours of great guests and great discussion - drop in to one show or all three.
---
---
Where to find ALT.Life & how to listen in


The show will air on MSP Waves Radio on Thursdays from 8pm to 9pm UTC.
If you need to convert UTC time to your local time visit World Time Buddy
You will be able to listen through the PAL Discord server, via mspwaves.com, Vimm.TV or on Twitch at twitch.tv/mspwaves.
To join in with the chat during the forums please join the PAL/MSP Discord server.
---
---

[ graphics from @pennsif / @homesteaderscoop / @teamhumble ]