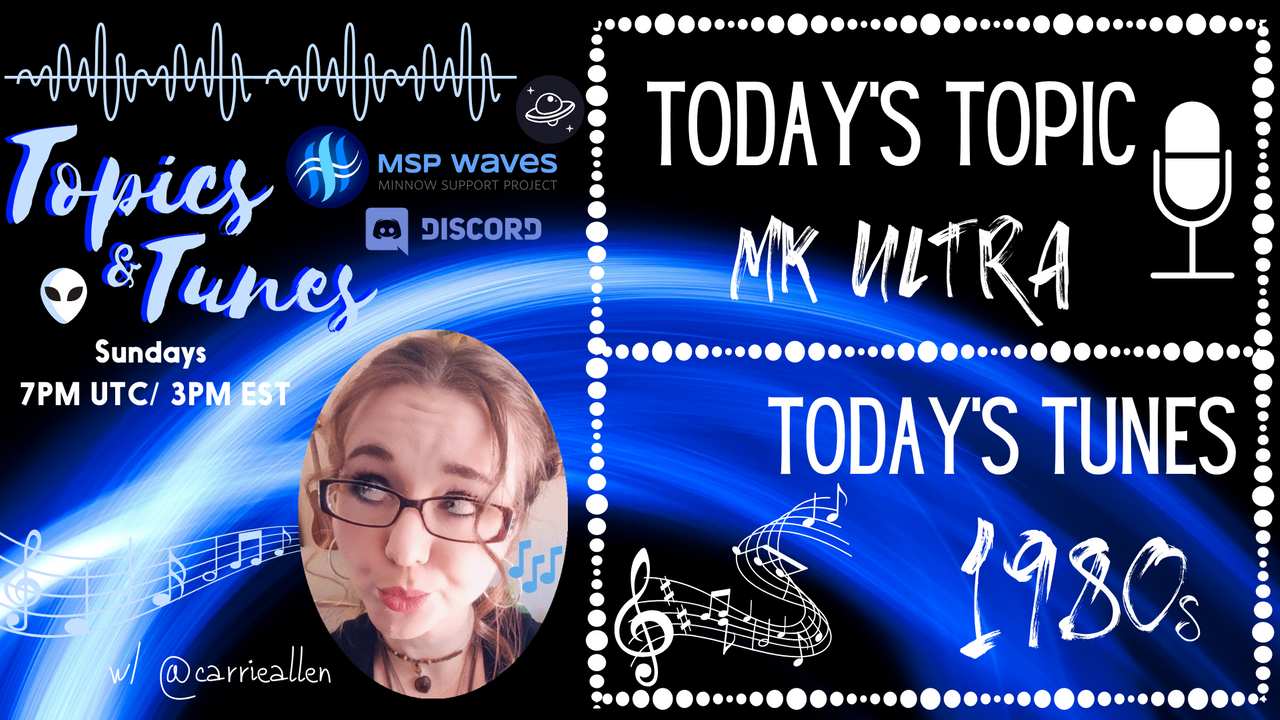 Greetings, Steemland!
🎶It is I! Your favorite Sunday DJ!🎶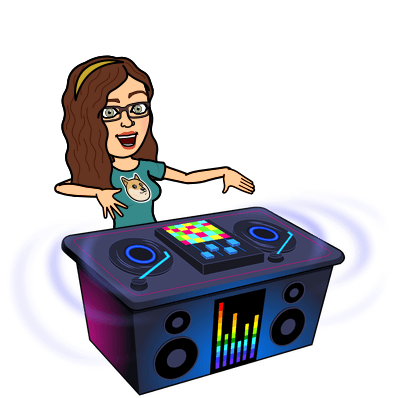 It's time to wow you with my wordy ways-
to dazzle you with tunes I play.
So jump online,
put yer headphones in,
Grab that bottle of wine-
It's Sunday, let's begin. 😎

Today's Topics:
🤯MK Ultra & the Akashic Records?🤯
We watched "American Ultra" last week... and I was gonna talk about it then, but stuff happens and here we are.
🎠Audience Choice!🎠
I'll talk about anything...probably...
🥇 🥈 🥉GAMES!🥇 🥈 🥉
We can play.😎
Disclaimer: I am NOT a journalist. I am a commentator, at best. I simply share my thoughts and opinions on topics. This has been your friendly neighborhood trigger warning. Have a great day!😍

Today's Tunes:
Carrieallen not to be held responsible in the event the 'plan' is thrown out the window and completely different topics and tunes are discussed/played.

Where to tune in: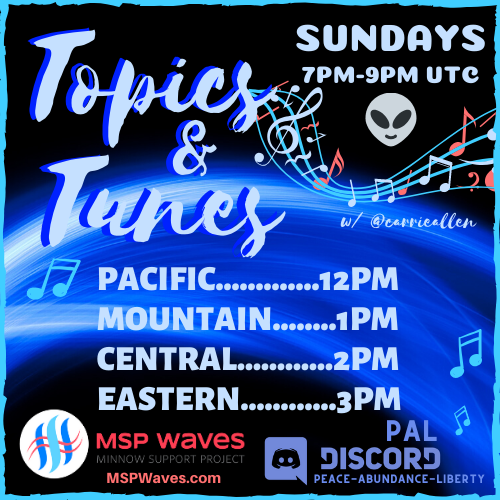 💛


I'm on the SPLINTERLANDS team! Click the pic below to check out our special LORE site... for all things nerdy! Yay!

www.SPLINTERLANDS.com

All images created by me, Bitmoji, are open-source by the Splinterlands/Steem Monster Team, or logos of projects I support.