Greetings, Steemland!
🎶It is I! Your favorite Sunday DJ!🎶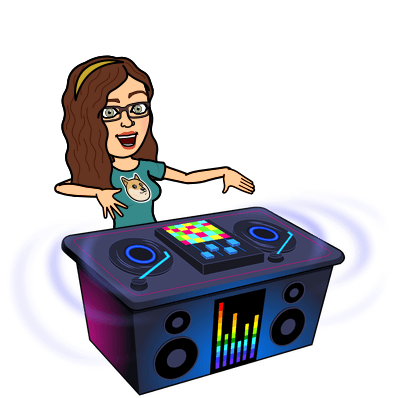 Today's Topics:
😲STUFF HAPPENS😲
There has been a LOT going on in the world, and under my house, and next door, and down the street...
Cancelled today. Here's why:
The Flood
On Friday at just after 5PM the main juncture for our water pipes gave up, quit life, and COMPLETELY BURST. I had noise-canceling headphones on and heard the swoooooooshing sound through them. It was THAT LOUD.😲
Chris noticed we had no water, so I called the Water Department assuming something was going on... but had a feeling it could be 'just us'. Lady on the phone said they 'knew about the problem' and 'would be fixing it soon' but she had no other info. I hang up and we still hear the swooshing... which doesn't make sense. Chris goes to look under the house...
It's a LEAK!
The crawl space under the house is generally about 4 feet, except right at the front of the entrance where it is dug out to about 8 or 9 feet. This is where you can walk upright to the plumbing juncture for maintenance.
I've dealt with things under the house on several occasions and knew where the shut-off valves were. So I was going in.
It was dark.
I didn't want to try to turn on the light because ... um... electricity and water are no bueno together. (Probably would have been okay as the light was on the ceiling and not wet.)
I had a small flashlight in my mouth, producing very little light.
I crawled into the left on what was basically a bank of a lake. The entire dugout area (where you could stand) was filled will very cold water and quickly rising up over the sides starting to fill the rest of the crawlspace.
I dove forward, seeing nothing but gallons of water spraying in all directions.
I reach for the first valve, I slip into the deep part of the water. BRRRR! I grab the valve... and ... it's not connected to anything! I pull the pipe spilling the water towards my face!
I'm now being hit directly in the face with freezing cold water at a pretty high speed. I'm unable to keep my balance and my breath (I think the cold did the worst), but I reach for the other valve...
No! Also disconnected! I've got no hope!
I turn and crawl out of the water onto the gravel/sand/muddy crawlspace and get out.
I can't shut it off from below. We'll need the Water Department.
Called for help again...
Right before all that, I had called the Water Department again... which was outsourcing to another state for after hour calls... so instead of me talking to a human I knew I had to explain all the things... She then sent a text to the after-hours guys... Someone called back, but was out of town.... 30 minutes away, but on the way.
I called all the people I could think of. 🤣 I was just trying to get someone to turn off the water!
Water Shut off...
Finally, water dude arrived and turned us off out at the street. We were able to go look under and see what had happened. An explosion. It looked like an explosion. But at least it wasn't still filling up.
New problems and no water
So... it's the weekend. And nothing can really be done until Monday.
The handyman who helps with stuff called Saturday morning on his way back into town to check on us. I had called him too, forgetting he was out of town, but hoping he could suggest another place to turn everything off. Anywho, he came over and looked at it and thinks he can get us going again on Monday! And because we live in a high mountain desert all the water had drained by morning. It's a little moist down there, but we are planning a fix for that.
Now it's kinda like we are camping in our house. Everything takes a lot longer. We have to heat water often for all the things.
Haul Water
We have to go a couple of times a day to fill YUGE containers. My arms hurt. 😏 But I'm much more aware of how much water we use on a daily basis. Not only do we drink and clean, but we flush toilets (this takes a LOT), and we often have animals and gardens or plants who also rely on us for water. We have all of those things. Just watering the plants (around 40) alone has been a task.
Thankful
I'm thankful we were home and able to catch it so quickly. I'm thankful that I live in a small community where many people tried to help. I'm thankful that the handyman came back (he's here now again! I hear him talking to Chris!). I'm thankful that my landlord (who I was on the phone with during all the things) is such a nice and approachable guy. He even thanked me for being an awesome human and tenant and always caring. 🥰 I'm thankful for so many more things... but first...
Splinterlands!
This is the other reason for canceling today. I need to work on the things! Currently, I'm trying to get a million (no, I don't ever exaggerate) tutorials ready to help newbies stick around AND I'm working on little commercials/ads to hopefully grab folks out there who don't know what they are missing. Now's the time! I will do all the things! And they will be amazing!
Okay! Bye! 🤣

Where to tune in normally: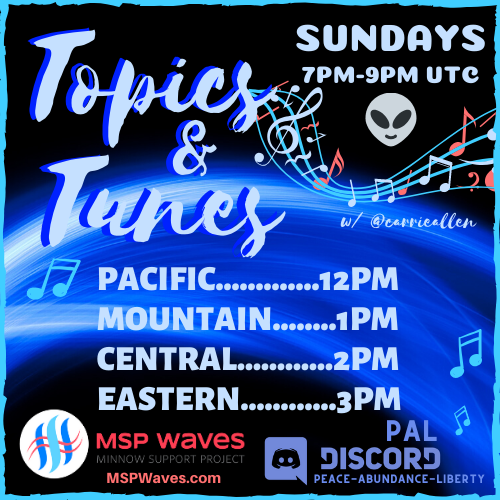 This is me.
💛


I'm on the SPLINTERLANDS team! Click the pic below for OFFICIAL Splinterlands lore!

www.SPLINTERLANDS.com

Spanish Version 👉 Tutorial de Markdown COMPLETO
All images created by me, Bitmoji, are open-source by the Splinterlands/Steem Monster Team, or logos of projects I support.