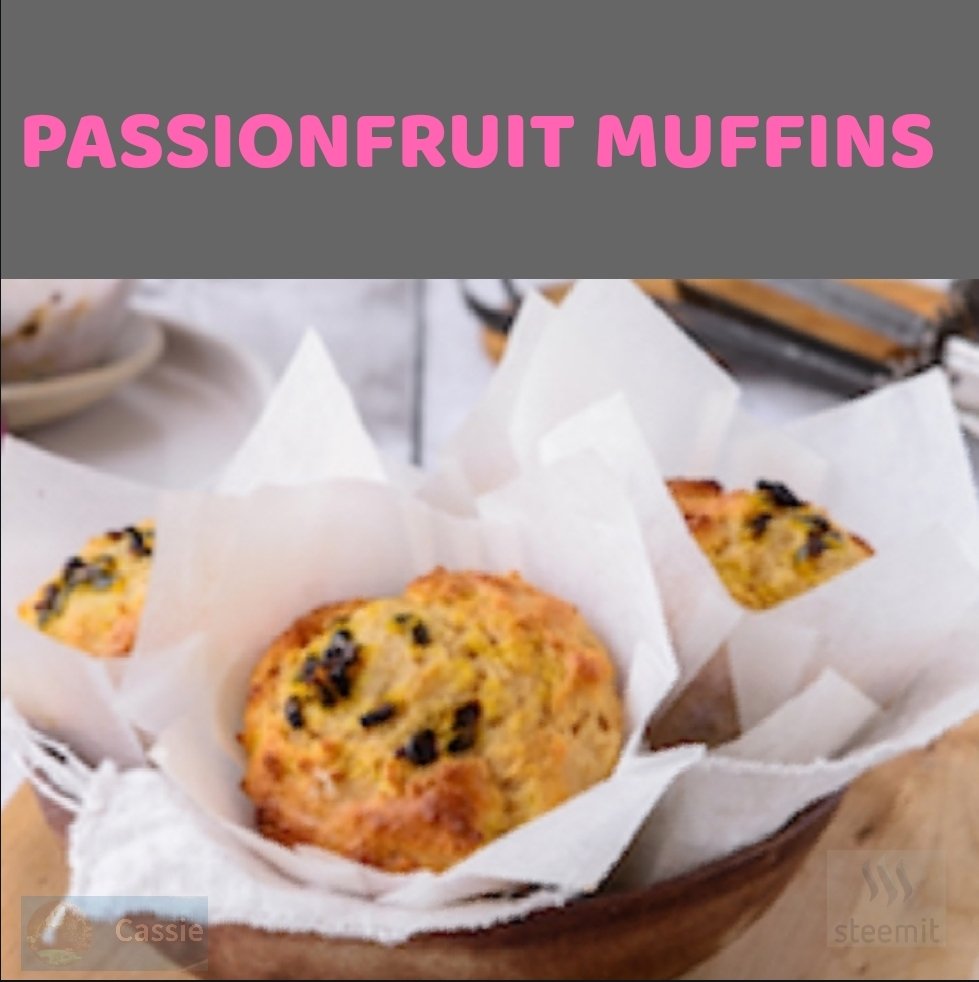 ➖1 free-range eggs
➖1/2 cup reduced-fat Greek natural yoghurt
➖2 tbsp passionfruit pulp
➖1/4 cup water
➖1 tbsp honey
➖1 & 1/4 cups wholemeal self-raising flour
➖1/4 tsp baking powder
Preheat oven to 180C and lightly spray 6 holes of a muffin tray with cooking oil or
line with cases.
In a large mixing bowl whisk together yoghurt, egg, water, honey and half the
passionfruit pulp.
Sift over flour and baking powder and gently fold through.
Divide batter between prepared muffin tin holes, top each with remaining
passionfruit pulp and bake for 18-20 minutes until a skewer comes out clean
when inserted into the centre of a muffin.
One muffin is one serve.
Store leftovers in an airtight container in the pantry for 2-3 days or freeze and defrost as required.