I had the pleasure of visiting an amazing place. It is the Dwarf Car Museum of Maricopa, Arizona
Ernie Adams is the builder and owner of the museum.
My dad really pushed hard for me to make the huge drive out to this place. I've never seen him do that before, so I felt that this must be something special. Boy, was it ever!
There is too much to look at in a single post, so I will dedicate individual cars/topics to individual posts.
These cars are 5/8 scale cars and with exception of the motor and transmission, every part of the car is hand built down to the instruments, headlight bezels, door handles, and trim. When I mean hand built, I mean that every part is painstakingly heated with a torch, welded, hammered, and polished into shape from raw material because there isn't a store to buy 5/8 scale vintage parts from. The motors and transmissions are the only exception. They are Toyota 4 cylinder engines. Ernie combines #1-2 and #3-4 cylinder exhaust together and then combines them together again. This simple trick makes the motors sound like V8 motors when they rev. While the car seems too small to fit in, there is actually sufficient room to fit inside as long you are sitting in the front seats. Not much will fit in the rear seat.
The Museum is free of charge. There is only a donation box. Ernie Adams (the builder-owner) also has a website https://www.dwarfcarpromotions.com/
This particular one is a 1949 Mercury. This one, Ernie takes on long road trips.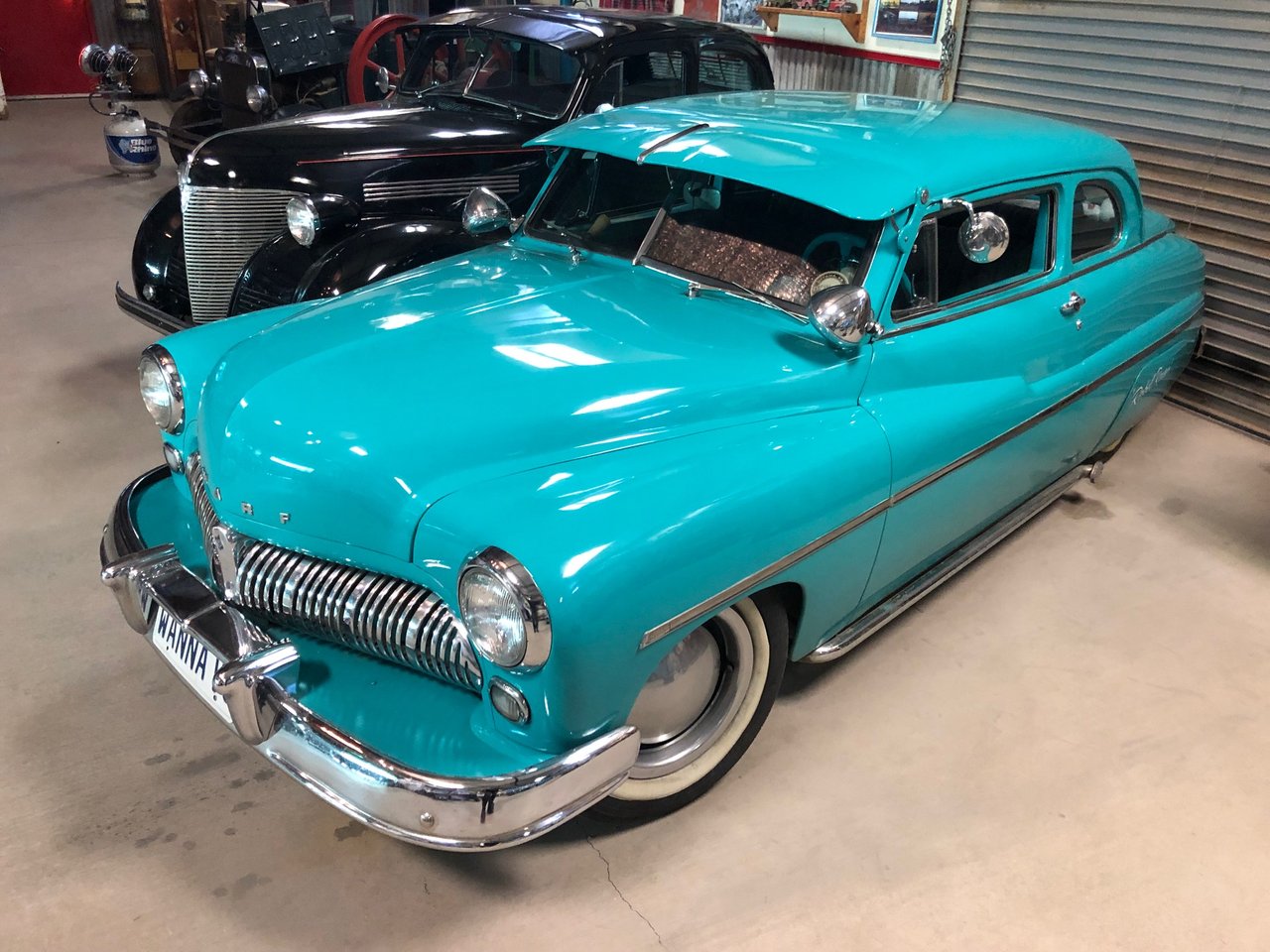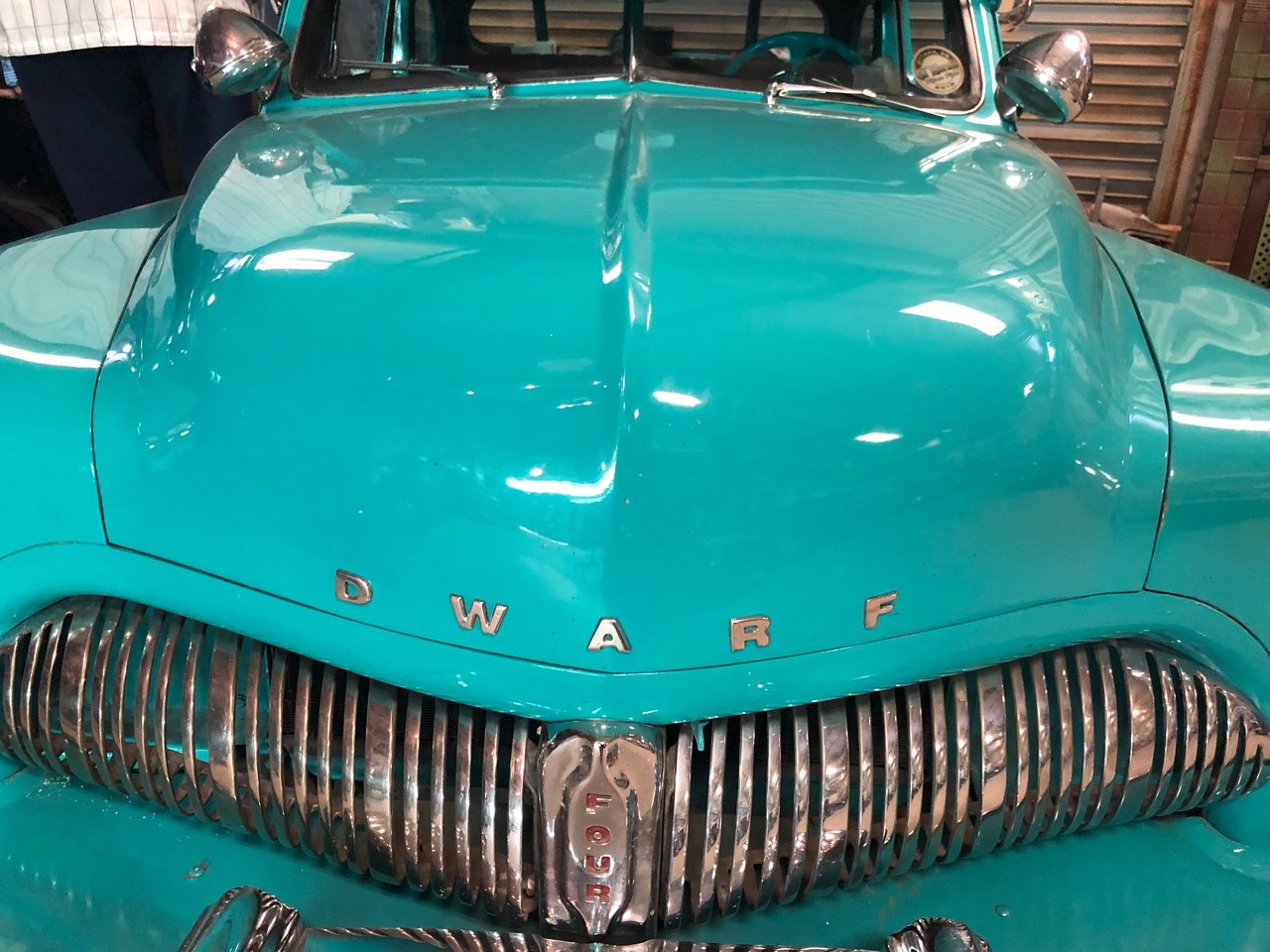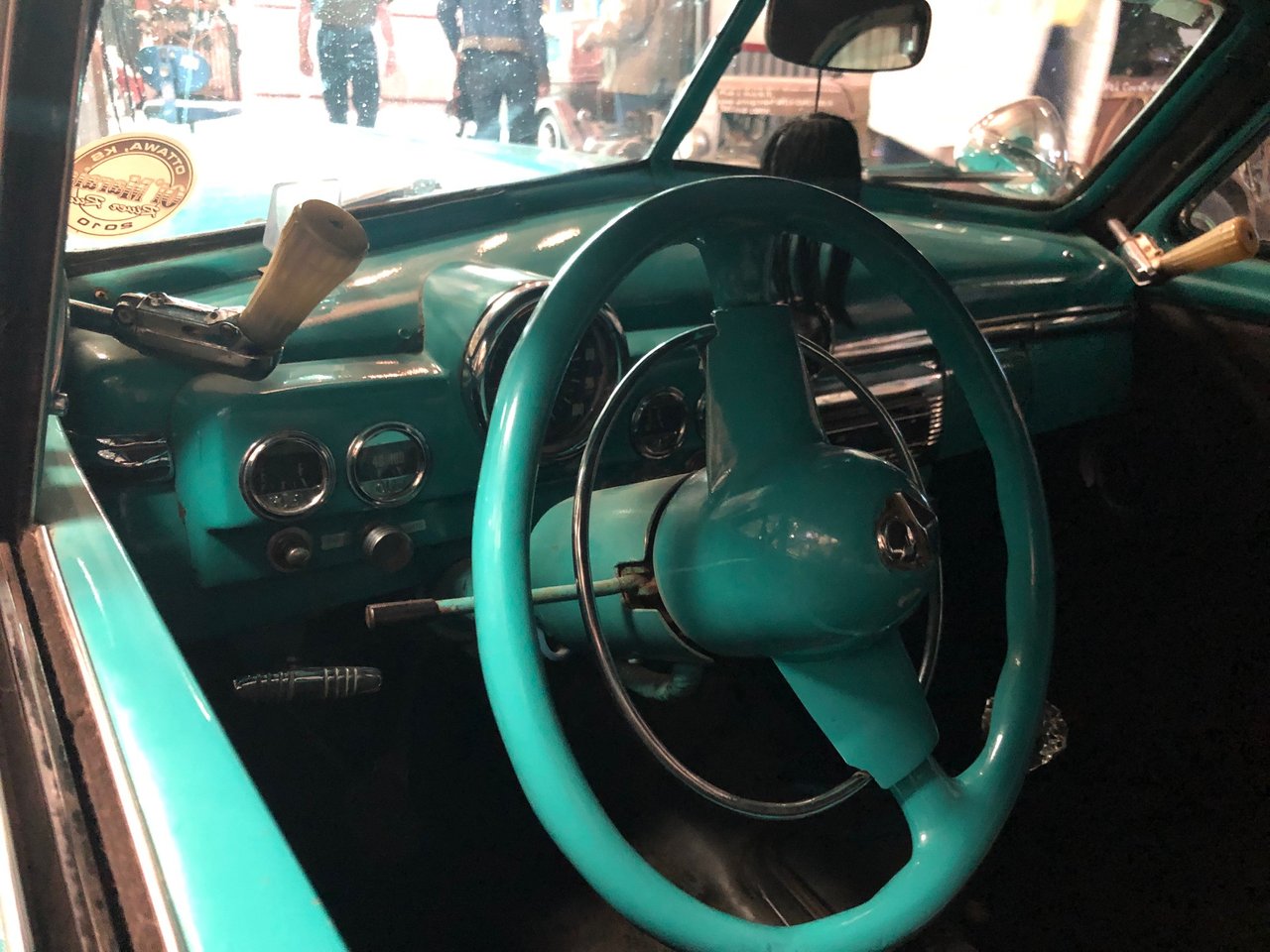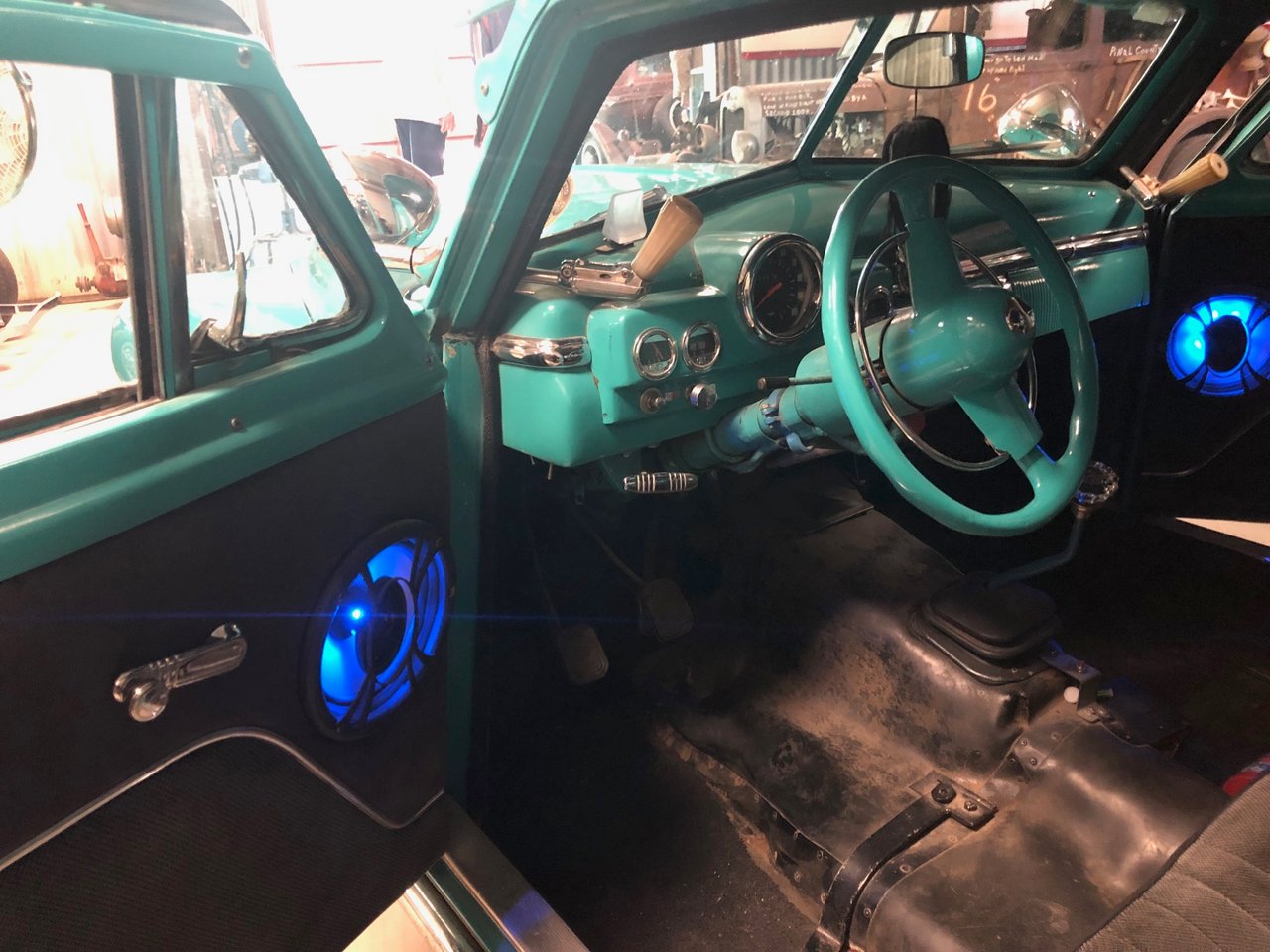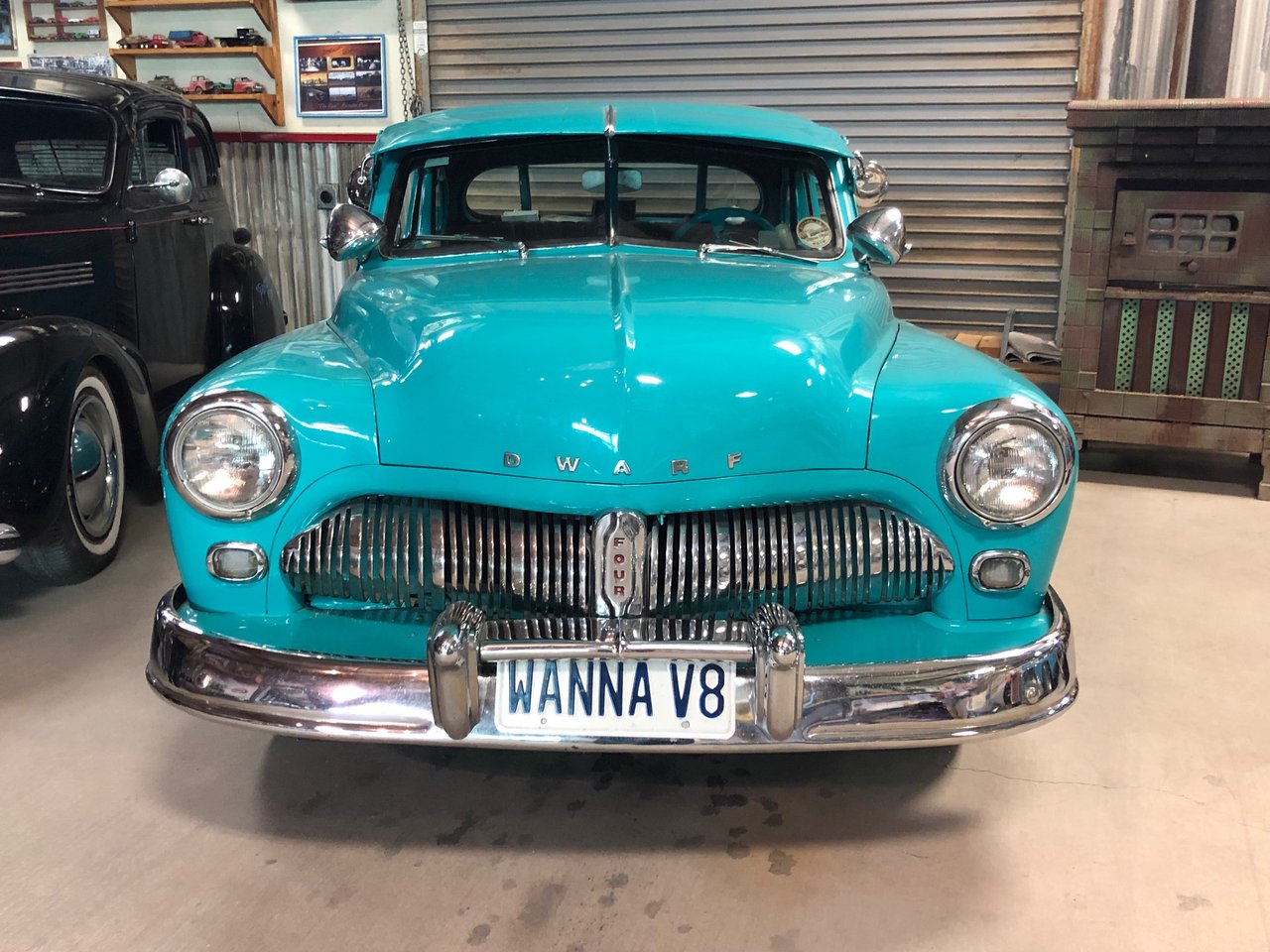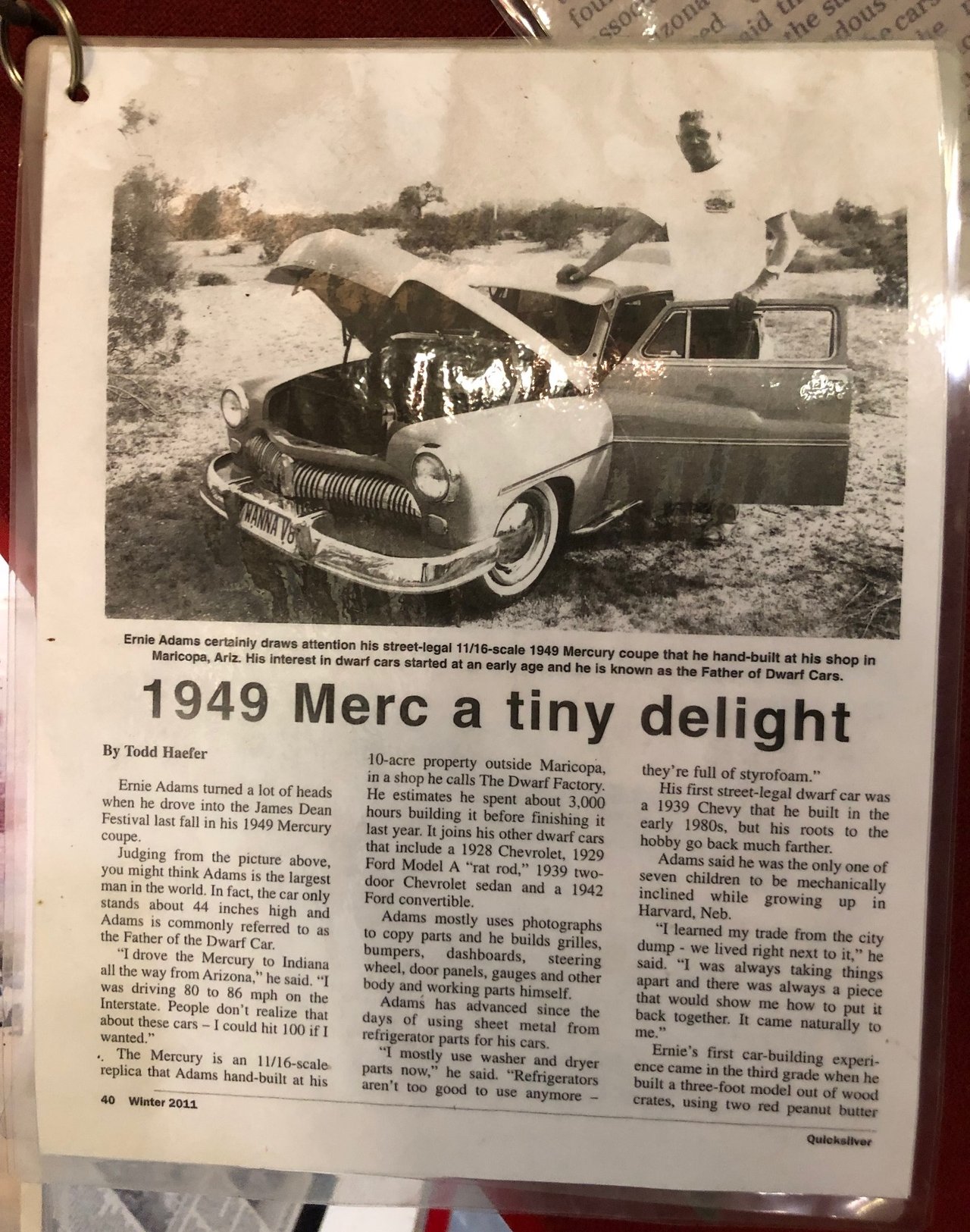 What is amazing is Ernie Adams will talk to you, answers questions, and explain in detail how he makes them. Then he does it all over again and again for each person.
Here are the links to the other Dwarf Car Museum posts
https://steemit.com/museum/@socky/visit-of-the-dwarf-car-museum-post-1
https://steemit.com/museum/@socky/visit-of-the-dwarf-car-museum-post-2
https://steemit.com/museum/@socky/visit-of-the-dwarf-car-museum-post-3
https://steemit.com/museum/@socky/visit-of-the-dwarf-car-museum-post-4
https://steemit.com/museum/@socky/visit-of-the-dwarf-car-museum-post-5
https://steemit.com/museum/@socky/visit-of-the-dwarf-car-museum-post-6
https://steemit.com/museum/@socky/visit-of-the-dwarf-car-museum-post-7
Please remember to VOTE and ReSteem
For a breakdown of how Steemit Rewards system works:
https://steemit.com/steemit/@socky/simple-steemit-rewards-breakdown-how-it-works-since-hf20
For a breakdown of Steemit Keys:
https://steemit.com/life/@socky/do-you-understand-your-steemit-keys
For a breakdown of why Steem Power is Important:
https://steemit.com/steemit/@socky/why-is-steem-power-important-beginners-read
How to improve STEEM payment system:
https://steemit.com/steemit/@socky/introducing-the-hand-shake-and-how-it-can-revolutionize-steem-blockchain