Galauti Kebabs, as most characterised as Melt in Mouth kebabs, are a famous Awadh (Mughlai) recipe coming back from the days of nawabs. Mostly these are a non-veg recipe made with mutton or chicken. But today, I'm bring for you a vegetarian version of these kebas made with Mushrooms.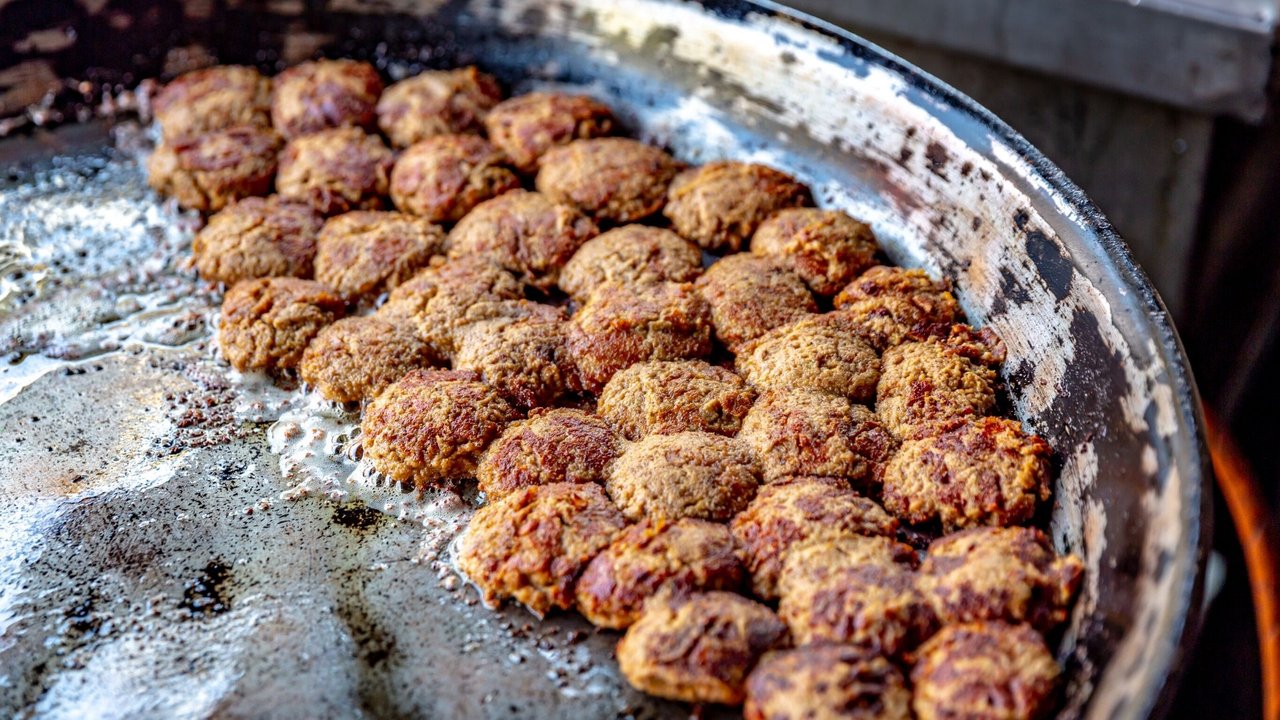 Cooking Time
30 minutes
Kitchen Standing Time
30 minutes
Servings
2 people
Ingredients:
• 10-12 Mushrooms
• 1 Onion, Finely Chopped
• Garlic Ginger paste
• 1 Chopped Chilly
• 3 TBSP Besan
• 2 Boiled potatoes
• ½ TBSP Red Chilli Powder
• ½ TBSP Coriander Powder
• ½ TBSP Garam Masala
• 1 TBSP MDH Meat Masala
• Salt as per taste
• Oil for Frying
Step 1: Boil the potatoes in a cooker. Peel and mash them. Keep aside.
Step 2: Boil the button mushrooms after taking out the stem. Cool them.
Step 3: Make a fine paste of the mushrooms in a mixer. Keep aside.
Step 4: Heat oil in a pan. Add onion, ginger garlic paste and green chillies. Saute them.
Step 5: Now add all the spices and mix well.
Step 6: Add the mashed potatoes and minced Mushroom mixture. Mix and cook well for 5 minutes.
Step 7: Let the mixture cool. Once cooled, take a small amount of mixture and make a round pattie with it. Use the entire mixture to make patties.
Step 8: Serve hot with Mint Chutney and Onion slices.
Enjoy!!!!