During the last days i got struck by a few song ideas, that are not in my usual Finger style way, but using a pick (Plek). This is the first time in four years now that i play, using a pick.
Three songs are in rehearsing and pre-production, and at least a fourth tune will add up too.
The Title for the EP is "Hand picked in the Night". Release will be by the end of the year, or begin next year.
This is a sketch for the Cover Art. The picture is me, taken while doing a late rehearsal in my Home Studio, and kind of in my pyjamas :D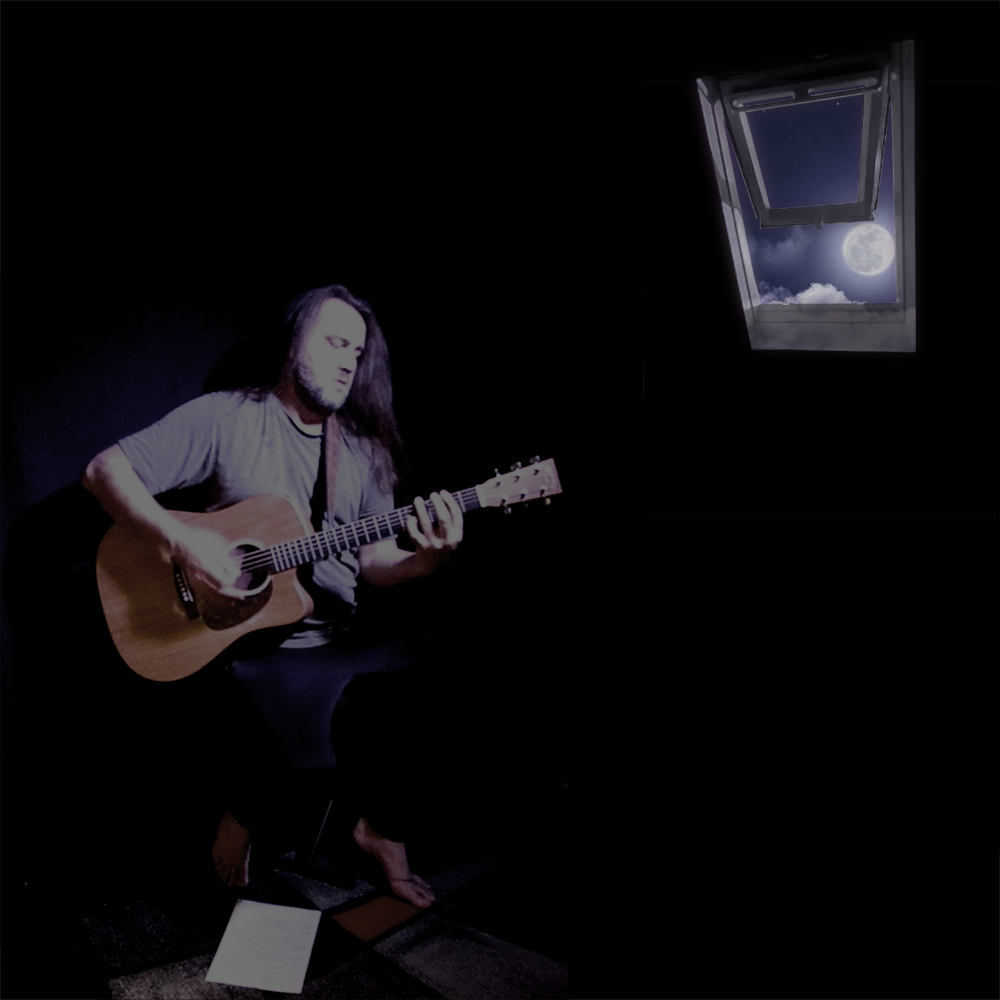 Have some wonderful nights Peepz!