Hello dear friends,
Hallo liebe Freunde,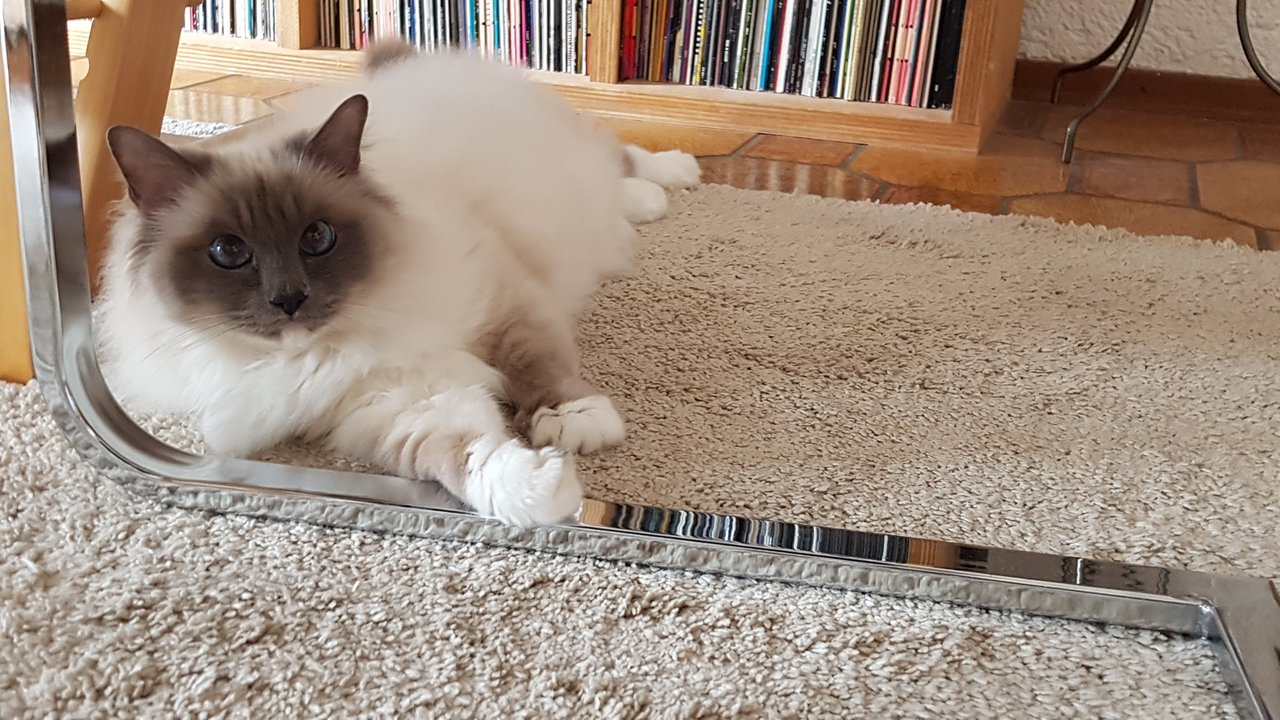 In 1994 I bought my first synthesizer. It was the all-in-one solution of the company Korg, the so-called Korg X3 Music Workstation. With it you can compose, screw sounds, and even a rudimentary sequencer for arranging a song is on board.
My cat Wilson also belongs to the "analog" studio inventory" ;-)
🔊 🔊 🔊
Im Jahre 1994 habe ich mir meinen ersten Synthesizer gekauft. Es war die All-In-One Lösung der Firma Korg, die sogenannte Korg X3 Music Workstation. Mit ihr kann man komponieren, Sounds schrauben, und sogar ein rudimentärer Sequencer zum arrangieren eines Songs ist mit an Bord.
Mein Kater Wilson gehört auch zum "analogen" Studioinventar". ;-)
---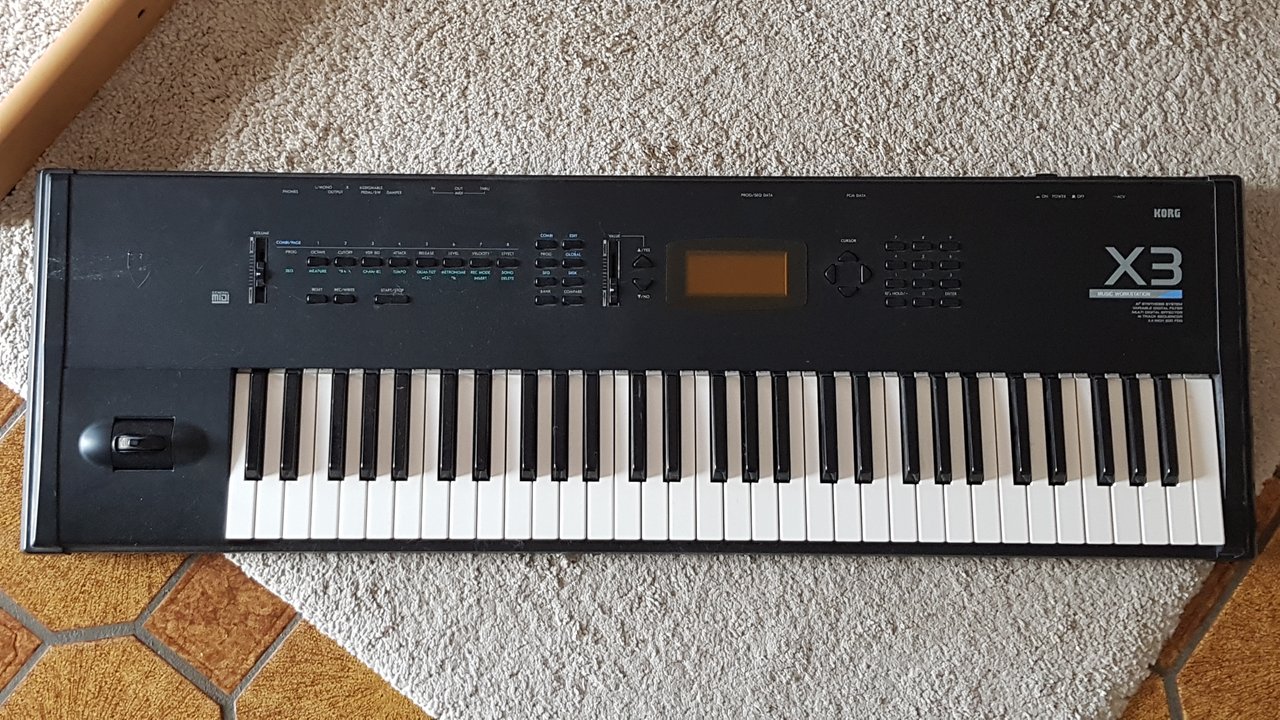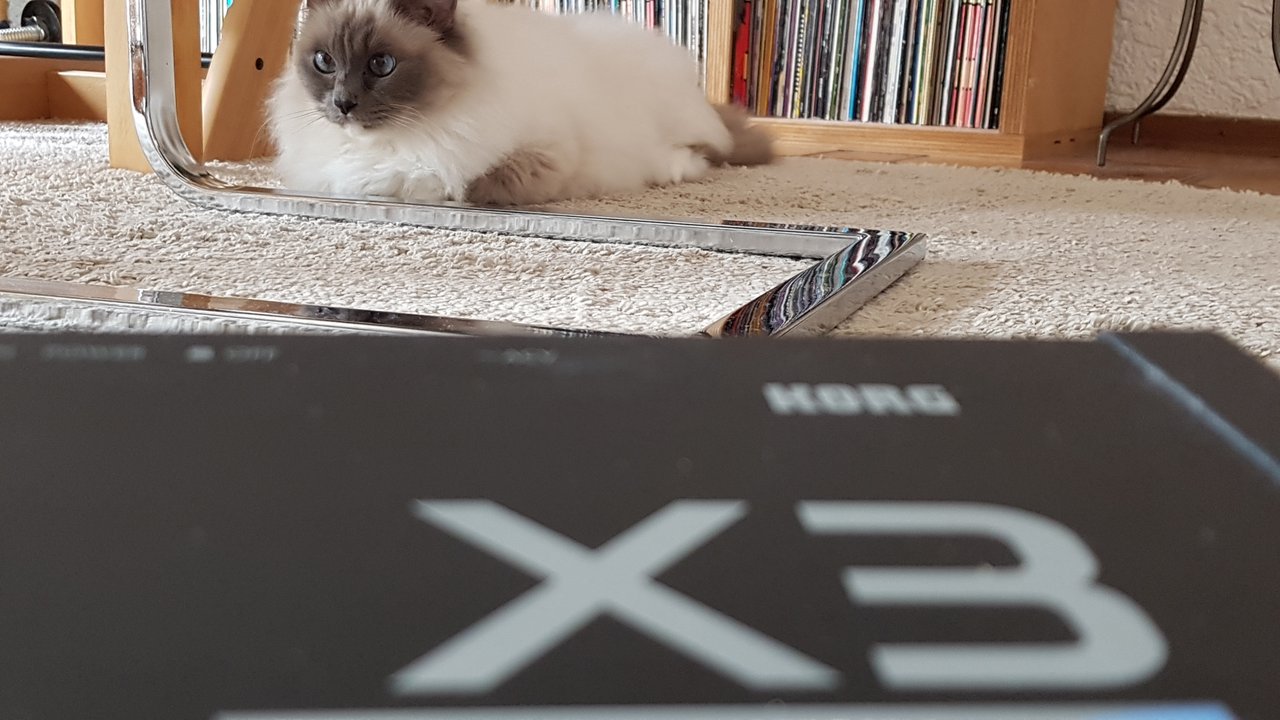 Unfortunately, the old synths have some weak points. The display no longer lights up after some time. The rubber strap of the floppy drive becomes porous and thus makes the drive unusable. With that you also lose the possibility to access the stored sounds and songs. And when the internal battery for the RAM gives up the ghost, the super disaster is almost perfect.
🔊 🔊 🔊
Leider haben die alten "Gurken" einige Schwachstellen. Das Display leuchtet nach einiger Zeit nicht mehr. Der Gummiriemen des Diskettenlaufwerks wird porös und macht das Laufwerk somit unbrauchbar. Damit verliert man auch die Möglichkeit, auf die gespeicherten Sounds und Songs zuzugreifen. Und wenn dann noch die interne Batterie für das RAM den Geist aufgiebt, ist der Supergau nahezu perfekt.
---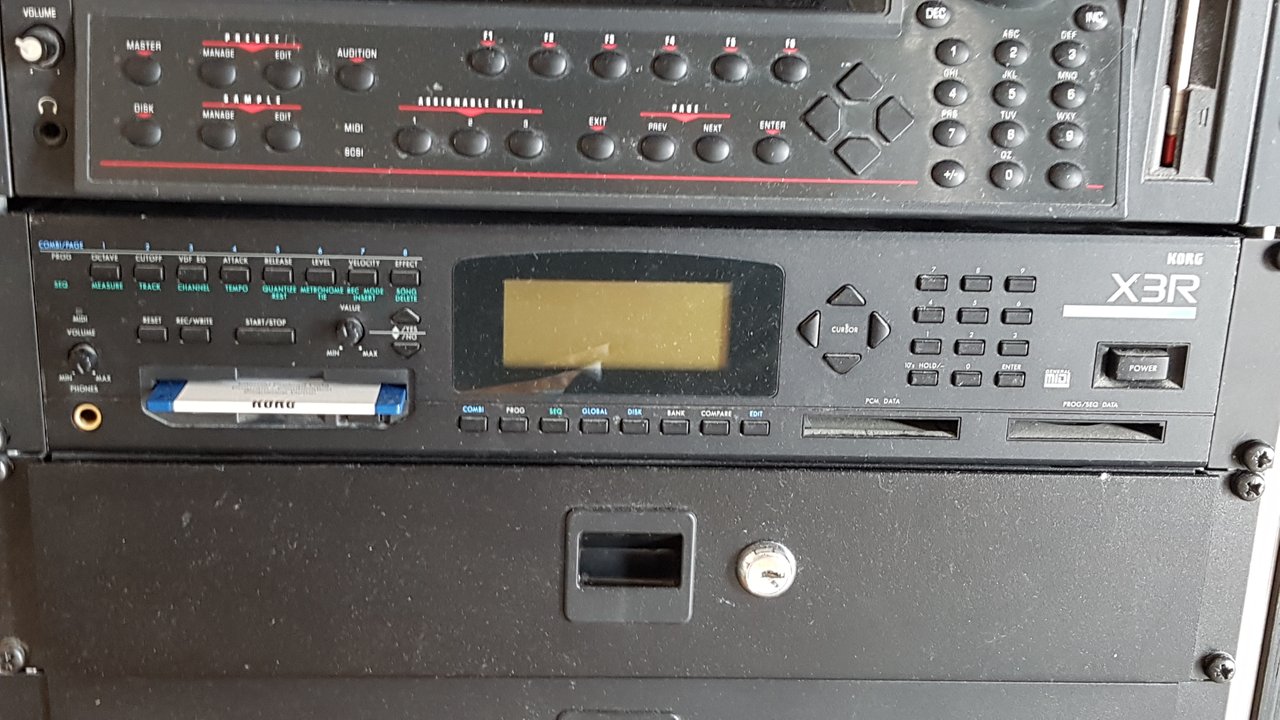 This is exactly what happened to me. Namely with the rack model Korg X3R, which I had bought specially, because my original keyboard version had all the described Mängle, and also even has a defect on the left output channel.
So now I have two more or less defective devices standing around. I don't really need them for new tracks. But it's nice to always be able to fall back on the old sounds. Working in - the - box, only in the PC, has real advantages.
More about that in another article.
🔊 🔊 🔊
Genau das ist bei mir passiert. Und zwar bei dem Rack Model Korg X3R, das ich mir extra gekauft hatte, weil meine Original Keyboard Version alle beschriebenen Mängle aufwies, und zudem sogar noch einen Defekt auf dem linken Ausgangskanal hat.
Jetzt habe ich also zwei mehr oder weniger defekte Geräte hier herumstehen. Die brauche ich zwar für neue Tracks nicht wirklich. Aber es ist schön, immer auf die alten Sounds zurückgreifen zu können. Das Arbeiten in - the - box, nur im PC, hat da echt Vorteile.
Dazu in einem anderen Artikel mehr.
---