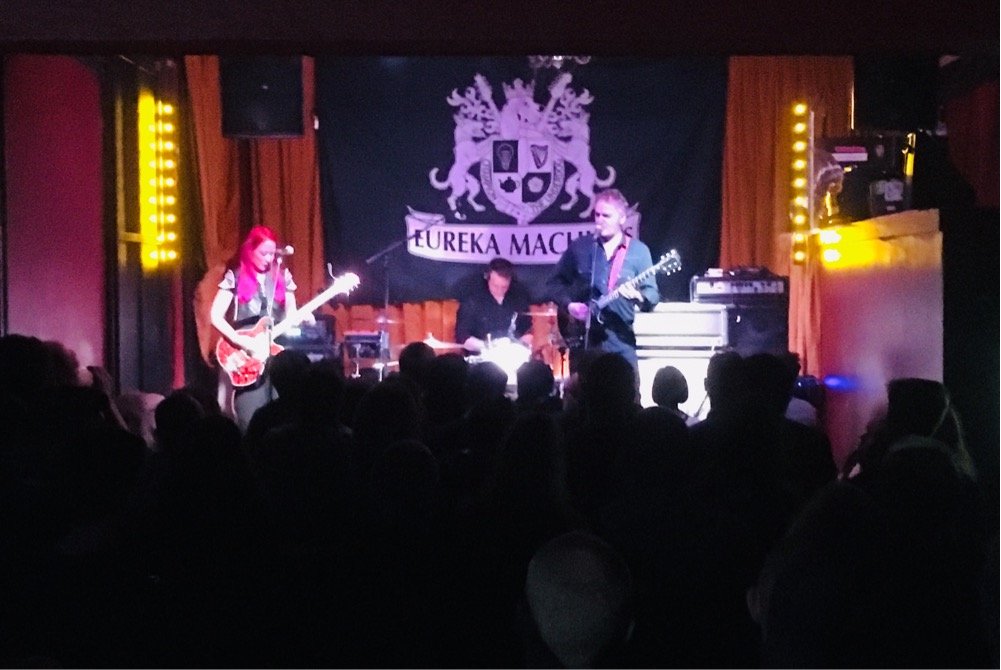 Tonight's entertainment was courtesy of The Scaramanga Six ("The band from Yorkshire who torture")
The upstairs venue at Gullivers bar in Manchester was heaving and it was humid as hell.
The Six we playing as main support on a tour by other local lads Eureka Machines.
The Scaramanga Six's live presence is always unreal and even more so on these run of shows, because they're usually a four piece live (not six as the name might suggest) but now they're a three piece with the 'bass in a box' upon the absence of Steve - the bass player.
On this show they were playing to backing tracks and they were absolutely nailing it.
I've been fortunate enough to work with the band on a video for their last double album called Chronica which can be heard for FREE here on Bandcamp
The video in question is this one for 'Stabby Fork'

It's visually a daft play upon the macabre performance vs spontaneous forced fun.
Here's another video I made years ago for them which I still really enjoy watching back. It's for The Cardinal.
Anyway, tonight was fantastic and my ears are now ringing like a bastard.
My next post will probably be about the headline band of tonight's rock extravaganza
Posted using Partiko iOS