Recently I stumbled upon Choon here on Steemit. Choon is another decentralized music streaming service, but is interesting in many aspects as it solves a lot of problems that many others haven't addressed yet. Lets take a closer look on what differentiates Choon from it's competitors.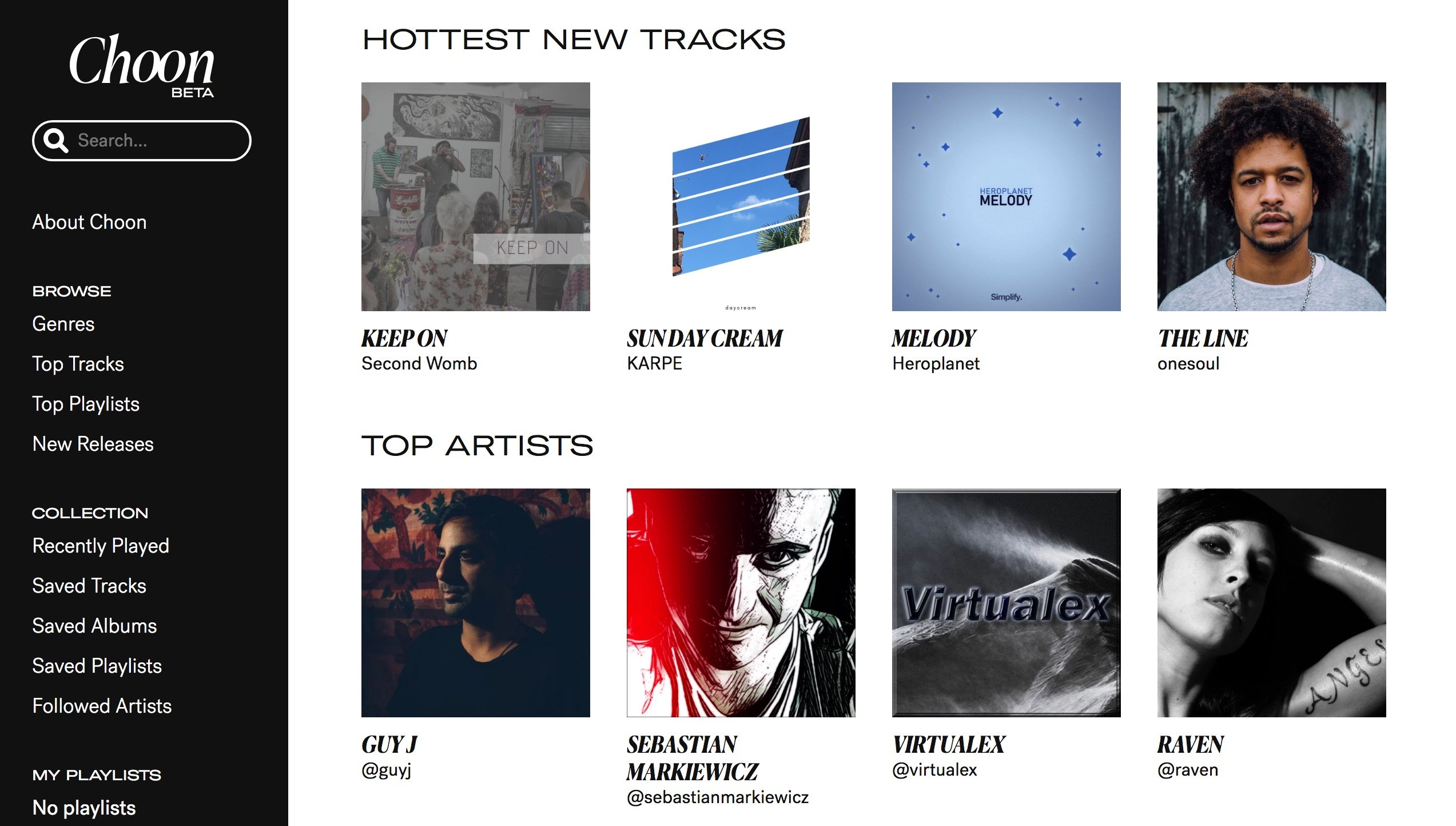 ---
1. Reward pool
Choon has a daily reward pool of 375,000 $NOTES that is distributed among the tracks that has been streamed that day. That is, if 375 different tracks are streamed once on the same day they'll each receive 1,000 $NOTES.
This is different from Musicoin where tracks are paid on a per stream basis. (1 stream = 1 $MUSIC).
Pros
This token distribution model rewards a continuing use and interaction with the platform as there's only so many tokens one artist can earn even though it's a more established artist directing fans to the service.
Cons
The fixed daily reward pool has the side effect (or benefit some would say) of a huge first mover advantage, because few tracks compete for the rewards. This will seem natural to crypto entusiasts who always have been rewarded for being first movers in the mining process, but the artists they want to attract could see this as an unfair advantage. Actually the reward pool will stay static for five years before shrinking over a 4 year period. I would probably have chosen a model with a slight increase in the reward pool instead.
2. Playlist curation awards
This is something I've suggested and requested of some of the other platforms like Musicoin. The thing is that while, sure a decentralized platform is attractive for musicians and producers the platforms lack a consumer incentive. They get none of the benefits of the traditional platforms like Spotify or Soundcloud in terms of catalogue or curation. Now with playlist curation users get a percentage every time a track is played off their playlist. The artist freely sets their chosen percentage (5% is suggested, but can be lower or higher to give the users more reason to add).
I'm lacking a little clarification here. All my favorite music in Spotify is categorized into playlists - on Choon would that earn me $NOTES if I'm the only one listening?
In terms of traditional streaming services there's a lot of payola in playlist curation. I've heard of many instances here in Scandinavia where ordinary listeners are being paid by major labels to put songs on their playlists if they have followers enough. Playlist curation will not eliminate this, but it will sure make it easier for playlist curators to pick the music they like the best.
3. GUI and speed
Let me start by saying that this is a huge step up from Musicoin, which is plain ugly. The site is pretty clean with a neat amount of space. The player itself is also nice and it reacts fast and smooth, however a waveform or other visual cue of the music would be great. The stream counter also seems not to be in realtime, which is a shame.
Also: 3 fonts is one too many I feel, I could do without one of them. And my biggest issue: that unicorn logo what is that? It looks like 90s WordArt copy and pasted in. And what has an unicorn to do with music streaming anyway? It's all very puzzling.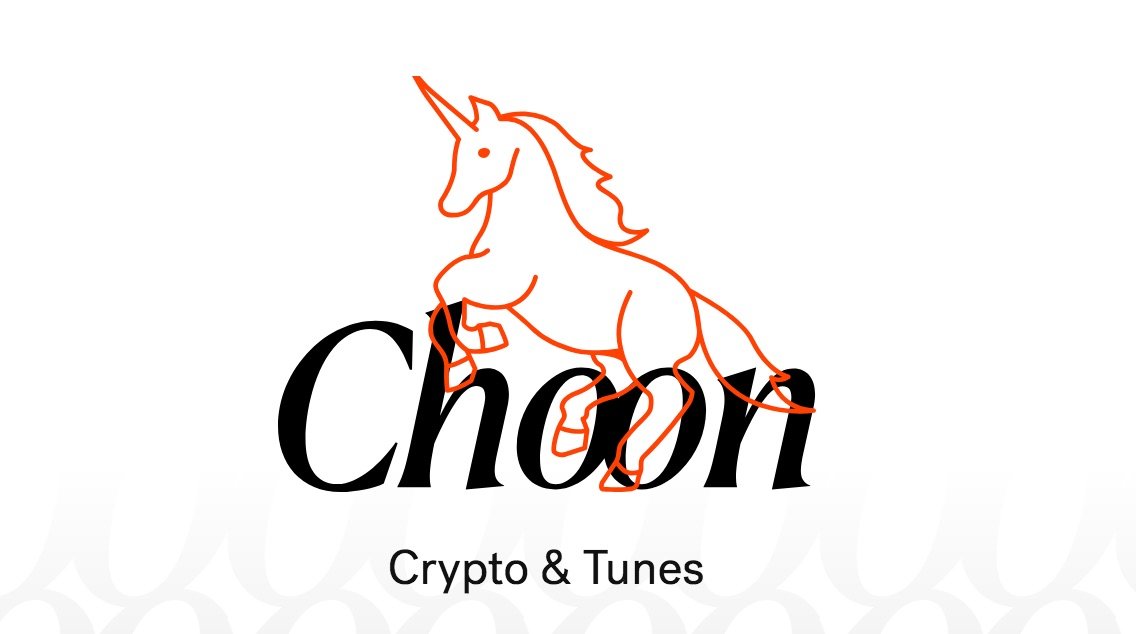 4. Suggestions
Playlist curation awards is a very big step forward for a music streaming dApp. What I'd like to see next is a embed button that gives you an embed code that you paste on your blog or website and that gives you the same curation split. In this way Choon would also have a strong appeal to music blogs who would earn $NOTES every time a song was played through their site.
5. Conclusion
I've only tried the platform for a day, and I haven't any $NOTES as of yet, but I mostly like design and feel of the site. It's very intuitive and it's easy to setup an artist page and upload tracks. I'll be looking more into the site the next few days and if anything goes well I'll receive my first $NOTES.
Check out Choon at http://choon.co
Read more about Choon in their White Paper
---
I've made a profile for our small danish indie label Antiphonics. If you want to try the platform then why not go listen to some of our artists here: Antiphonics on Choon