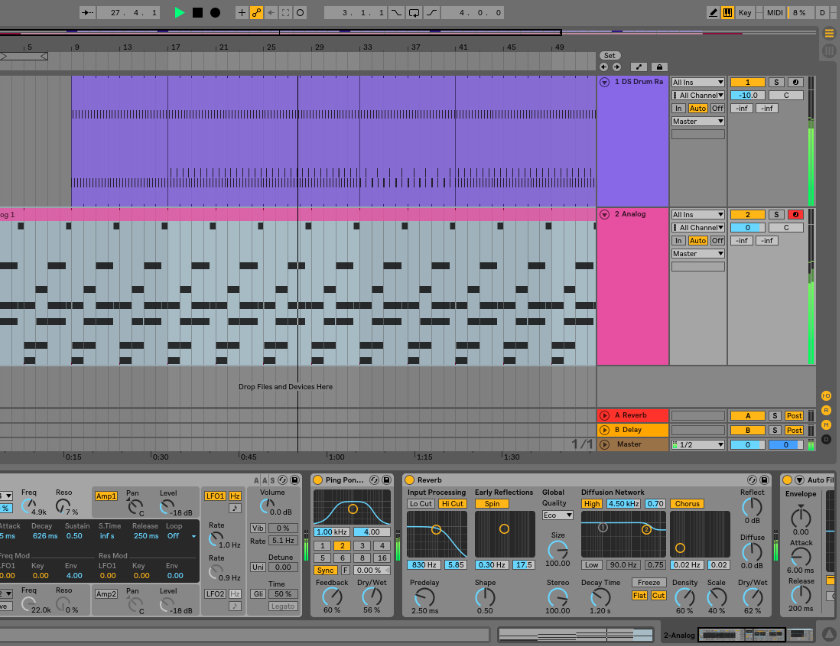 With the beautiful pad sound, you can bring a nice harmony and atmosphere to your song. There are few presets in Ableton Live software, but there is nothing better than creating an original one.
Pad Sound from Scratch
Below a recipe for a great pad sound:
Analog Instrument
Ping Pong Delay Effect
Reverb
Auto filter
Setup everything with your preferences. The most important settings you should make with Analog instrument to find your perfect sound.