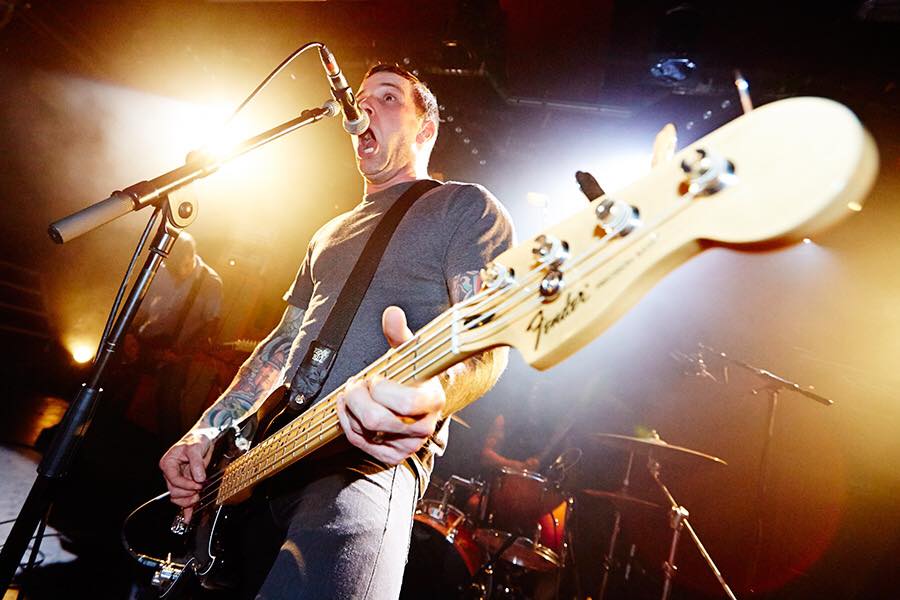 To support Caleb's surviving family, his wife Jen and two children, Sydney (7) and Desmond (10) with funeral expenses, visit the fundraiser created for the family linked here.
An outpouring of love, grief and mourning has shrouded the Heavy Metal community over the passing of Caleb Scofield, a musician whose contributions to groundbreaking extreme metal innovators Cave In will forever be a crowning jewel on a music legacy cut tragically short.
As it is impossible to put words to what Caleb's musical contributions have brought to my life, helping myself and countless others navigate difficult times in our lives, I will instead strive to put some words to why you should listen and/or re-listen to some of the most influential music to a very niche musical scene.
(Hydra Head Records - 2000)
Having missed their debut, '
Jupiter
' was where my Cave In journey began. I don't remember if I came in contact with this album when it was released, or when I stumbled across the cover in some CD Warehouse with some big sticker proclaiming it "METAL!!" and, thus, just what I was looking for.
Either way, there was no questioning that this record was colossal and exactly what I was looking for at the time. Perfectly bridging the alternative rock that dominated my friend groups and radio airwaves with a Post-Hardcore punch to the jaw that I didn't know I desperately needed till it hit me.
Tracks like 'Big Riff' and 'Decay of the Delay' felt both like some inside joke between the band and me as a listener, as they did masterpieces of some space odyssey dedicated to collecting Hard Rock!
Meanwhile, debut tracks 'Jupiter' and, even more so, 'In the Stream of Commerce' managed to simultaneously be bangers, and somehow also experimental to the point of sounding like everything and nothing I'd ever heard?
'Jupiter' was mind-blowing. Even today, it still is.
Amazon | Bandcamp | Spotify
---
(Hydra Head Records - 2005)
Upon the success and critical acclaim heaped upon 'Jupiter', Cave In was briefly signed by major label RCA who they released a similar spacey, progressive psychedelic metal rock (so many adjectives) with before the decided to go back to their metalcore roots.
This decision led to the demos for 'Perfect Pitch Black' which, upon hearing, RCA agreed to part with the band to let them explore this more abrasive sound.
One of the most notable changes sonically for this record is the vocal contribution from none other than Caleb Scofield whose later to become iconic hardcore vocal delivery added an edge, anger and confrontational sound that would resonate with many long-time fans and metalheads, like me!
Aside from my favorite track, the early pace-setting 'Trepanning' featured above, the 'Down the Drained' / 'Drowned' duo and sprawling 'The World is in Your Way' all signaled that Cave In continued to be a band content to be boxed into a sound and would continue to explore every avenue of uncharted space they could - that is, until their hiatus after touring 'Perfect Pitch Black'.
Amazon | Bandcamp | Spotify
---
(Profound Lore - 2014)
Caleb Scofield restlessly moved on from Cave In's hiatus to found one of the most anticipated super groups in Sludge Metal history in Old Man Gloom, comprising of Aaron Turner (Isis (band), Mamiffer, Sumac), Nate Newton (Converge) and drummer Santos Montano. It would be irresponsible to not mention the key role of recording wizard and legend Kurt Ballou also when speaking of just how special this group is/was.
While I would recommend every Old Man Gloom album to any fan of Neurosis, Isis, Converge, etc., especially their probable most critically acclaimed record, 'Christmas' - though, not as festive as one might think - it is their now final album with Caleb, 'The Ape of God', that I believe will stick with me the longest.
A double record record, to clarify, two album released at the same time with the same name and artwork with the second side being mostly atmospheric and, at times, some of the most unsettling and challenging music I've listened to, 'Burden', 'A Hideous Nightmare Lie Upon the World' and 'Arrows to Our Hearts' being my favorite tracks on either record, 'The Ape of God' was a strange record where a supergroup made a record none of them could ever make with their own respective projects they were known for.
'The Ape of God' is a sprawling, challenging, chaotic, crushing adventure through some experimental uses of noise and atmosphere to create a record that feels, no demands multiple listens and rewards listeners for each one.
First Record: Amazon | Bandcamp | Spotify
Second Record: Amazon | Bandcamp | Spotify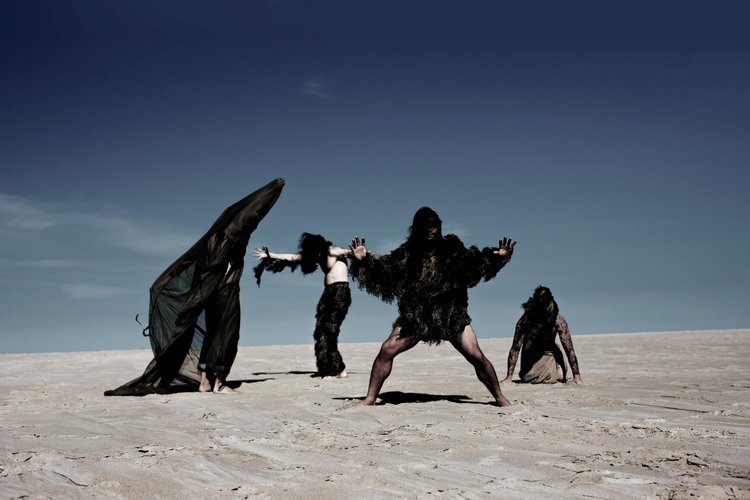 Old Man Gloom and Zozobra drummer, Santos Montano, expressed this and more about Caleb in a post to Old Man Gloom's social pages: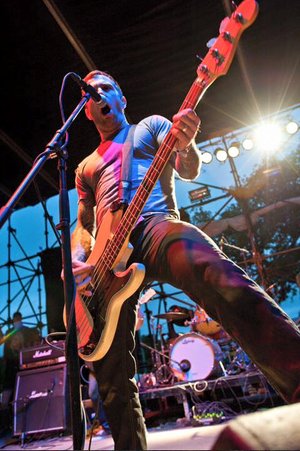 Now Old Man Gloom is a monument to Caleb. Not to his life, because his life is FAR more than Old Man Gloom or any band could ever express, but to our friendship. We're lucky enough to have a paper trail of our friendship, of places we've been, people he's touched, thousands of instances of him leveling us with a joke, late night conversations driving through god knows where, and of course, him devastating a room with his voice, and his bass from the stage.
I'll never take this for granted, and will forever feel lucky to have shared the time I have with Caleb, Nate, Aaron, and Luke, and the four of us who carry on will forever be grateful to the existence of Old Man Gloom for giving us an excuse, and the opportunity to be near our beautiful friend as much as we could.
Loud Love.
Again, to support Caleb's surviving family, his wife Jen and two children, Sydney (7) and Desmond (10) with funeral expenses, visit the fundraiser created for the family here.
Caleb Scofield, rest in power, rest in peace.
Cave In, Old Man Gloom, Zozobra
Hardcore, Post Hardcore, Alternative Metal, Sludge Metal
https://www.youcaring.com/jenscofield-1149130
all photos are promotional by the bands or fair use