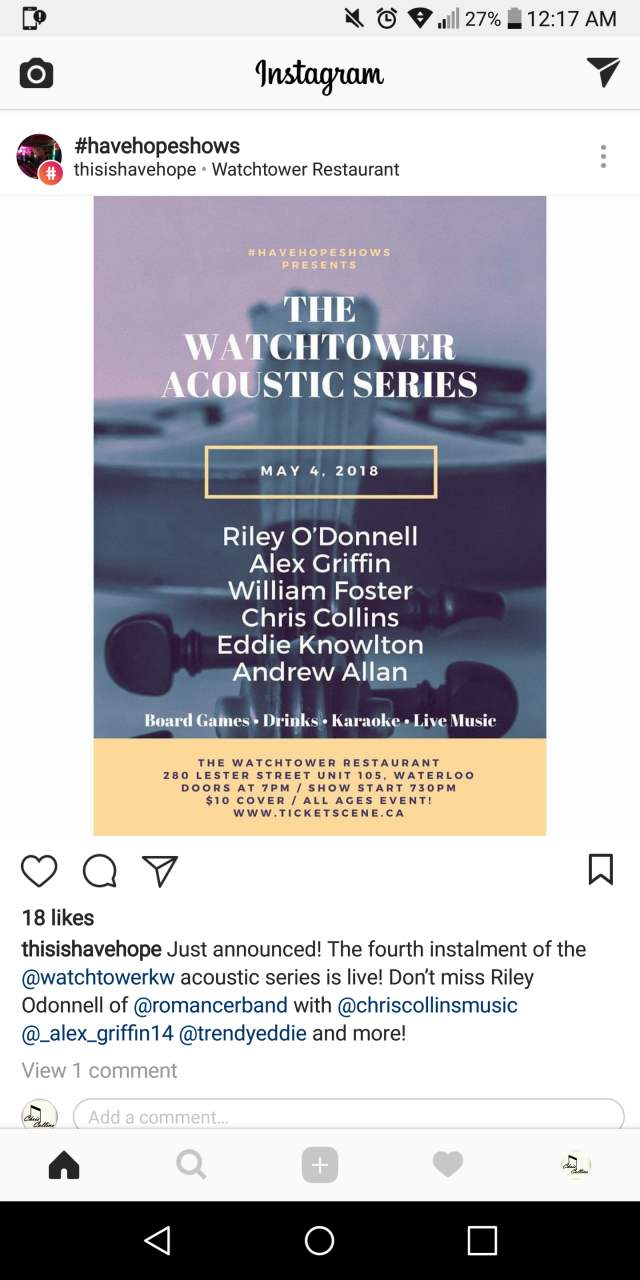 Here it is! Official proof that I am locked in to play my first show on May 4th!! :)
I can say without a doubt that I am not completely ready to perform, but I am working towards being fully prepared in the next month.
If you remember my older Post about saying yes and figuring out how later, this is the point of no return where it all becomes so real! You can touch it, see it.
Now other people can see my name on this poster and I am automatically held accountable for it.
As much as it scares me or makes me nervous, my subconscious is now at work helping me prepare for it.
Something changes when you make that decision and there is no turning back, because no matter whether it turns out to be a complete success or a trainwreck, one thing is for sure. It is going to happen!
Wish me luck with my first live gig and I am hoping to have a few friends do some Facebook live feeds and record video of me playing so I can make a post here for you all to experience it too!
Cheers,
Chris