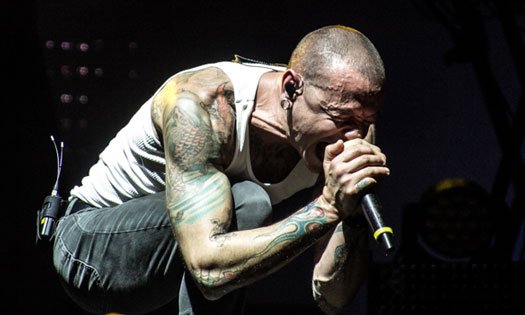 Talking to Myself's video became Chester Benninton's last song Band Link vocalist before he was found dead in his home. The snippet of this song uploaded a Youtube page only 1 hour before the event took place at one o'clock in the afternoon in the United States on July 21, 2017. In just a few hours, the Talking to Myself song has received a positive response of 9 million and this number continues to grow very fast every hour.
Mark Fiore, who directed the making of the video Talking to Myself, did not even expect the song to be the last tribute to vocalist Chester Bennington. Friends of Genesis, whether coincidence or not, the song lyrics in Talking to Myself as if describing the real life of Chester who was struggling against drug addiction, alcohol, drugs and even thoughts about suicide.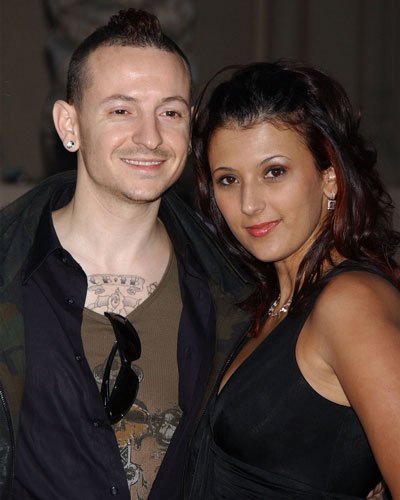 Photo of Chester Bennington's memory during his lifetime with his wife Talinda Bentley.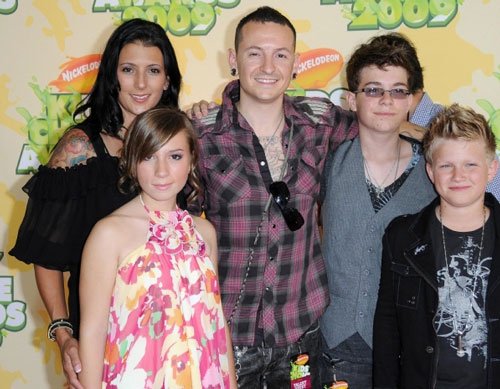 Chester's photo with his wife and children
And many netizens suspect the cause of the death of Chester Bennington who killed himself was still related to Chris Cornell Audioslave and Soundgarden vocalist. Yups it's no secret that the friendship of both metal and alternative rock is very romantic, where there is Chester there is Chris Cornell.
And it is no coincidence that they are both drug addicts who want to recover from the curse. But the first death to Chris Cornell made Chester discouraged and increasingly heavy despair, so he went deeper into the trap of drugs that slowly killed his career and life.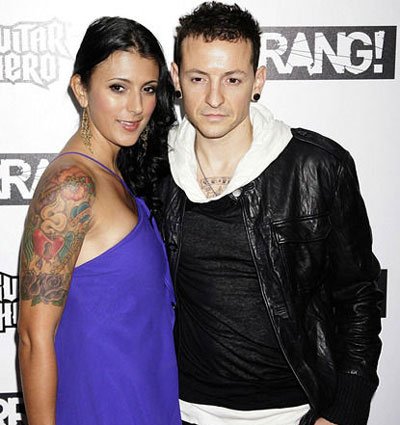 Chester Bennington died at the age of 41 years and left a wife and 6 children, five children from his first wife Samantha Olit (ex) and 1 child only puppet from his second wife Talinda Bentley. He was found dead hanging himself at his residence in Palos Verdes Estates, California, United States right on Chris Cornell's 53rd birthday.
With the death of Chester Bennington, Linkin Park's vocalist added to the list of famous celebrities from Hollywood actors to suicide band vocalists such as Chris Cornell, Robin Williams, Kurt Cobain and Michael Hutchence rock band lead singer INXS. They are all very legendary figures and we can make inspiration, but say NO to their personal lives who are ensnared with drugs, drugs, alcohol and the like.
Because the best solution to the problem is to deal with it instead of hiding behind drugs, let alone commit suicide, remember we are not alone in this world, everyone also has their own problems, we just want to break our hearts or keep it alone until we die. Ok like that, Goodbye Chester Bennington from us who lost a legendary figure like you.
Source