I buy a pre-signed Birdcloud poster and hold on to it through most of The Goddamn Gallows's set, except I drop it a couple of times and stomp on it a little and it gets whiskey spilled on it at some point.
I go up to Jasmin and Makenzie later at the merch table.
"I need you to sign my pre-signed poster, please," I say to Makenzie, holding out a Sharpie.
They look down and stab their index fingers on their respective names, first Makenzie, then Jasmin.
"I know, but now you're here," I say. They look at each other and then she snatches the Sharpie and writes Kenzie and draws a heart. Jasmin takes the marker and signs her name and draws a star and then goes to sit the marker in a pile of Sharpies on the table.
"That's actually mine," I say to her as I take it back. They stare at me for a second as I put it in my pocket. "I kept in my pocket all week long waiting for now."
They look at each other again and then both of them smile and Kenzie says, "I remember you from earlier." She reaches over the table with both arms and hugs me and then Jasmin is hugging me, too, while The Goddamn Gallows melt our faces off from fifty feet away.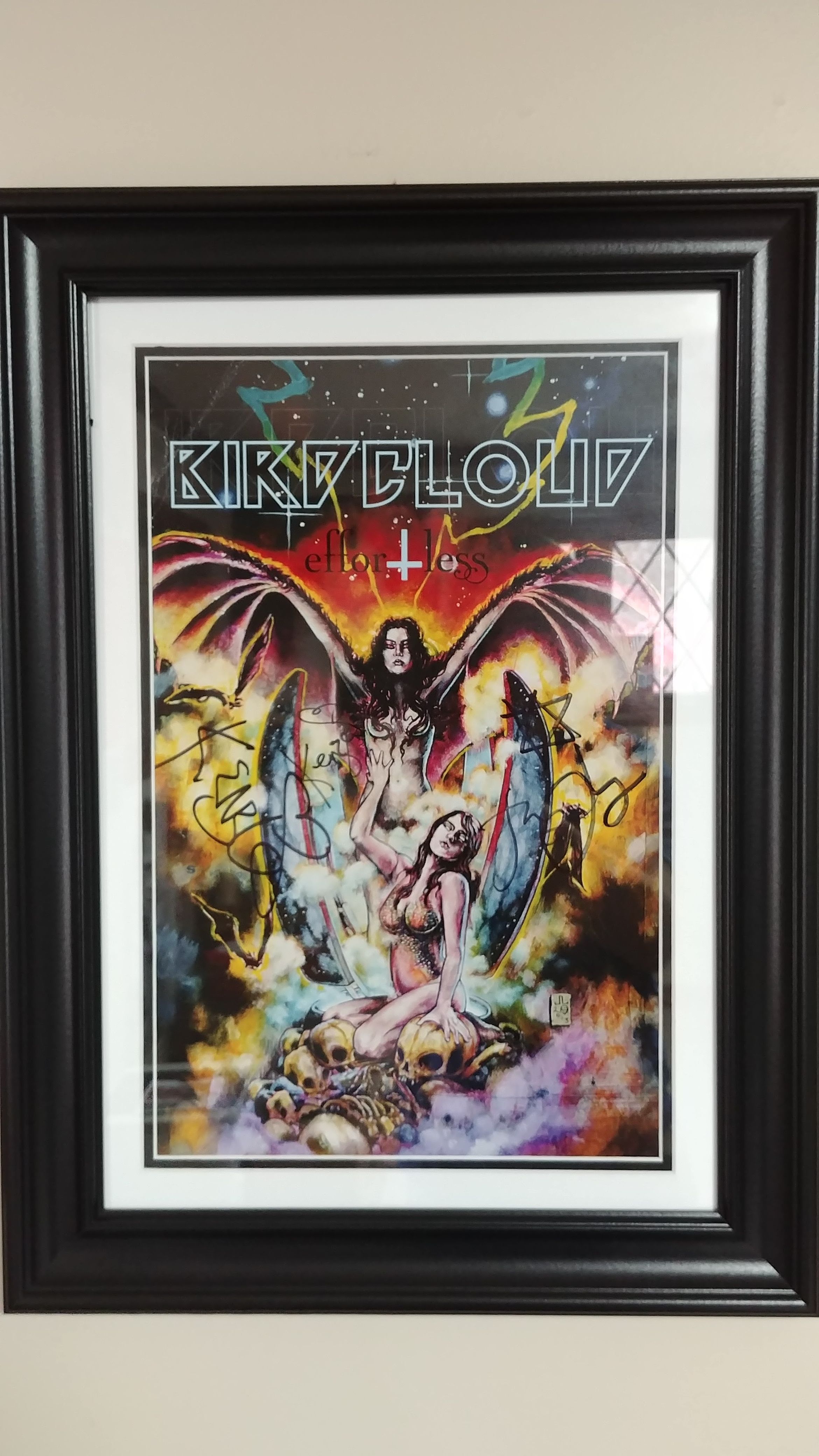 I'm a drinker, not a photographer, but I guess I took these.