This summer was the summer of yet another series of amazing experiences at some of the greatest festivals around. It was also the summer of discovering Roman Flügel!
Can you believe it? Roman is around for more than 2 decades, started at the famous Omen club in Frankfurt back in the days (mid 90s). While I fell in love with Techno about the same time, I only heard of him last Fusion festival. A good friend - DJ/producer - told me: "Roman Flügel you may like to check, he can be good!" So my friends and I did. He played the main stage: Turmbühne. But for some reason, his music didn't get to me, and within 15 minutes we left the stage to find something better.
...Fast Forward...
Garbicz festival; Mainstage; Nighttime... Another good friend said: "Stay, Please Stay: Roman Flügel will start playing soon and you MUST hear him!". Sceptical and all, we stayed, wondering if we would feel his music this time.
Oh Boy, What where we in for a Pleasant Surprise!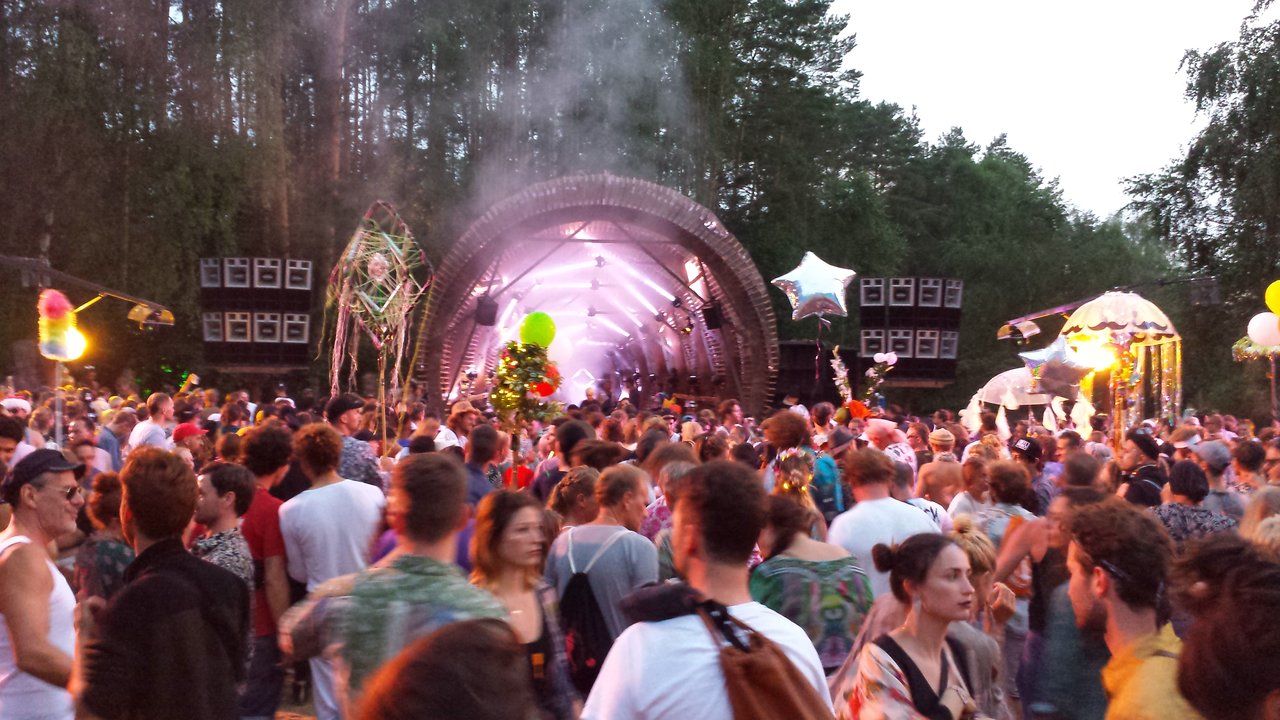 © Zeit Blatt (source)
Two hours of one of the finest techno sets I've heard this year. Such beautiful tracks, great mixing, and this constant driving beats like a train that doesn't stop, no breaks, nothing of that kind.
Unfortunately his Garbicz set is not online. Or? Maybe it is, but I wasn't able to find it. To give you a flavour, I think his most recent set recording on Soundcloud is appropriate; Parts of this one resembles what we've been exposed to in Poland; Listen for instance at 1hr40min till 2hr20min.
Roman will be playing in my little home city at coming Amsterdam Dance Event: Marktkantine (a back-2-back set) and Audio Obscura. I shall at least attend one of them; maybe both; Certainly already marked with CAPITAL LETTERS in my calendar! :) Will I see you there?
ps: I'll hit you with some more articles soon, about the mentioned festivals, but need to sort out my photographs first.
NJOY

Artist: Roman Flügel
Country: Germany
Set: TOYTOY Johannesburg South Africa
Year: 2019
source soundcloud
Roman Flügel Resources
Music | Spotify Beatport Bandcamp Soundcloud Mixcloud YouTube
Discography | Discogs
Upcoming Gigs | Resident Advisor
Artist | Website

qsounds music library with more than 300 entries | A...K | L...Z |
steem blockchain curator for @illuminati-inc and @qsounds; influencer at steemhunt