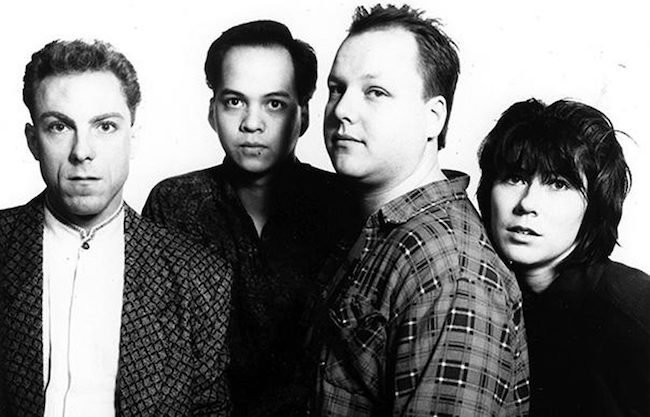 Pixies - Gouge Away
Pixies are one of the
all time greats in Rock history, and a band that I definitely obsessed over for a good long time. I suppose I still am, as I can never say no to a Pixies album. They were formed in 1986 in Boston, MA, with their classic line up consisting of Black Francis on rhythm guitar and lead vocals, Kim Deal on bass and vocals (sometimes lead, often backing), Joey Santiago on lead guitar, and David Lovering on drums. The band's songwriting is definitely inspired by earlier rock, but Francis' ability to think outside the box, harmonically and rhythmically, is what really makes them stand apart from any other group.
This is the closing track
on the band's 1989 masterpiece, Doolittle. While the basic progression is pretty straightforward (i, III, Vi, i, Vi), the whole thing takes place over 5 bars, one chord for each, which is a great little move to make it sound much more interesting. That extra Vi chord at the end really feels surprising, as we're so used to going back to the i in pop music generally. The song also features their 'signature' dynamic changes, starting soft, often with a palm-muted guitar, and slowly build into a big chorus.
Enjoy today's song! Thanks for checking out my blog, and Steem On!
---
---
---