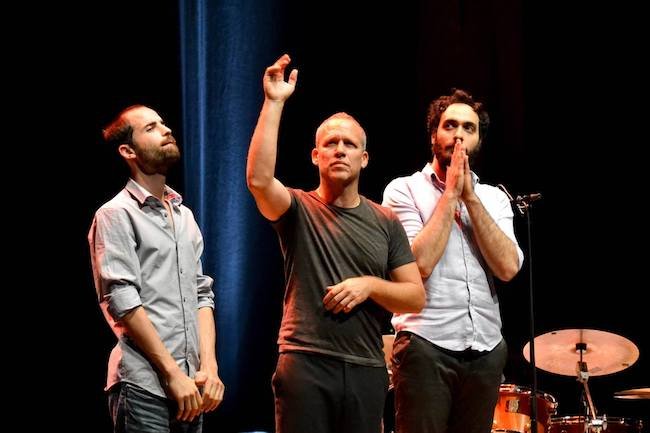 Avishai Cohen Trio - Chutzpan
Avishai Cohen is the one artist
I can truly credit with getting me into jazz music in a real way. Before I heard him (specifically his trio), I liked older modal jazz stuff (Coltrane, Brubeck in the '60s), but I had never really learned much about the contemporary jazz scene. Cohen's trio wrote songs that were jazzy, but also reminded me a lot of the math-rock artists I loved at the time, which opened the jazz floodgates. He writes for and plays a double-bass (upright bass), in addition to composing a wide variety of music for many instruments. A lot of his solo work is characterized by a Latin/Mediterranean influence, though his trio showcases his more modern compositions.
This song is from the
trio's album Gently Disturbed, released in 2008, which is the album that I was mentioning above that opened my ears to jazz. This song has a sort of Spanish/Flamenco vibe, rhythmically, and also harmonically at times, though the keychanges and chord extensions give it a much more modern jazzy sound. The players in the trio are all incredible, perfectly complimenting each other, and allowing one another to shine at various points throughout the song. I think this song is a great jazz introduction, as it has elements that are recognizable to someone inexperienced with genre, but also has complexities that will push their musical mind.
Enjoy today's song! Thanks for checking out my blog, and Steem On!
---
---
---