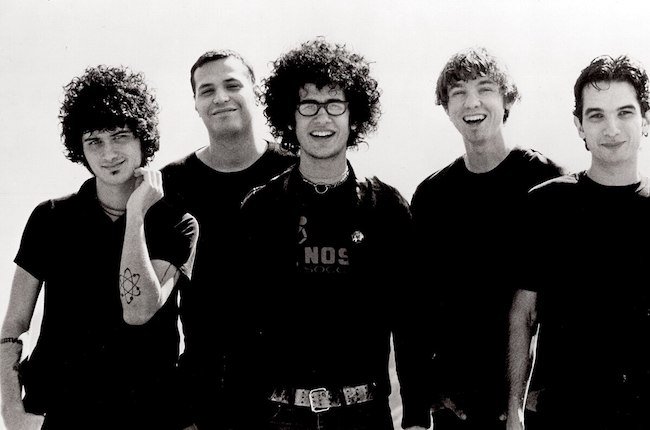 At the Drive-In - Pattern Against User
At the Drive-In is one of
my all time favorite bands, and were a seminal group in my younger days, helping to influence my guitar playing and musical tastes quite a bit. The band was formed in 1994 in El Paso, TX by Cedric Bixler-Zavala (vocals), Omar Rodriguez-Lopez (guitar), Keeley Davis (guitar), Paul Hinojos (bass) and Tony Hajjar (drums). Davis was eventually replaced by Jim Ward, which was the band's line up until their eventual break up. In recent years, they have reunited, though Ward is no longer performing or recording with the band. When ATDI broke-up, the members split off into two new groups, The Mars Volta and Sparta.
This song is from the band's
2000 release, Relationship of Command, which wound up being their last album before their breakup the next year. The band was receiving quite a bit of mainstream/major label attention, and performed the single One Armed Scissor on a number of late night shows, but unfortunately, the disagreements between the members were too great. You can actually see this in the video of their performance on Conan O'Brien; immediately after the song ends, Lopez and Zavala storm off stage, leaving the other three members alone with the applauding audience and O'Brien.
Enjoy today's song! Thanks for checking out my blog, and Steem On!
---
---
---