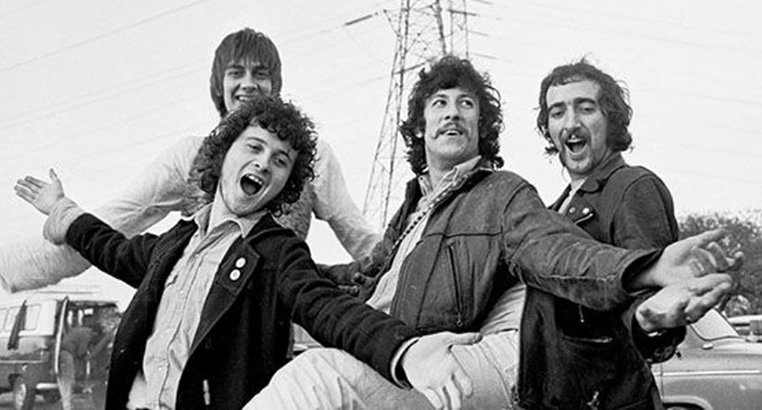 Fleetwood Mac - Like Crying
Fleetwood Mac are,
without a doubt, one of the biggest bands of the '70s, whose music is cited by countless musicians as a major influence. They were formed in 1967 in London, England, and have had so many members that there is an entire Wikipedia page for them all. The three founding members were Peter Green (guitar, left the group pretty early on, considering their long life), Mick Fleetwood (drums), and Jeremy Spencer (guitar). In the '70s, the band was joined by singer Stevie Nicks, who would become an iconic figure and define the band's sound in the mid to late '70s.
This song is from the
original incarnation of the group, with Green writing most of the music, released on the band's 1969 album Then Play On. The album has a really interesting track listing, alternating between heavy rock/blues influenced songs, and lighter/acoustic tracks for almost the entire thing. Green was an incredible guitarist, and his playing/writing was getting much more complex and mature by this album. Unfortunately, Green would suffer from mental health issues after spending time with a sort of cult in Germany (possibly from heavy psychedelics use exacerbating pre-existing issues), making him unable to continue working with the band.
Enjoy today's song! Thanks for checking out my blog, and Steem On!
---
---
---