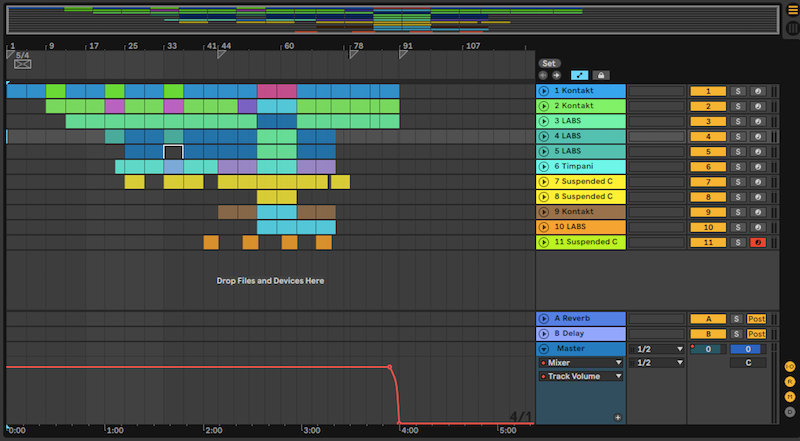 So this is the final version,
which is my submission for this week's contest, which you can check out here. I made a few little adjustments to the volume on certain instruments, and added a cymabl wash that helps crescendo us into certain sections (Track 11). It doesn't feel as fluid as I hoped, but alas, that's the only cymbal wash I have at the moment, and without it the songs felt a bit odd, so gotta roll with it.
If you didn't see the previous
posts, and want to check out how the song has evolved, you can view Part 1 here and Part 2 here. I think a few points towards the end (right after the break) get a little cluttered, but if I kept working on this, I felt that it wouldn't really get any better, and I'd reach my limit, haha. I've attached a screenshot below of the string part in Break, as I didn't include the chords yesterday, just mentioned them in the walkthrough.

Track 10, Break.
Again, check out the contest here and support the other contestants! Thanks for listening!
---
---
---