If you're new to my blog, [ER] is a series of posts I started when I first joined Steemit, dealing with music exploration; a large hobby of mine, and I love to share the things I find.
If you're not new to my blog, you know these [ER] posts usually deal with a specific artist, album or song in particular; usually one of the latter two as a means to promote the entirety of the artist's work.
This one is going to be different. This post is about a few artists who have brought up a lot of emotion in me over the past few months through their music. It's also a genre of music that I have never found myself interested in before; nor do I expect to share more of this sort of material in the future. That's not to say I don't like it nor to ANY means to downplay the significance of these artists; but more so to say that I get in phases, and this one is particularly meaningful to me.
disclaimer: this post is just as much a personal one as a music post, so sorry not sorry
Juice WRLD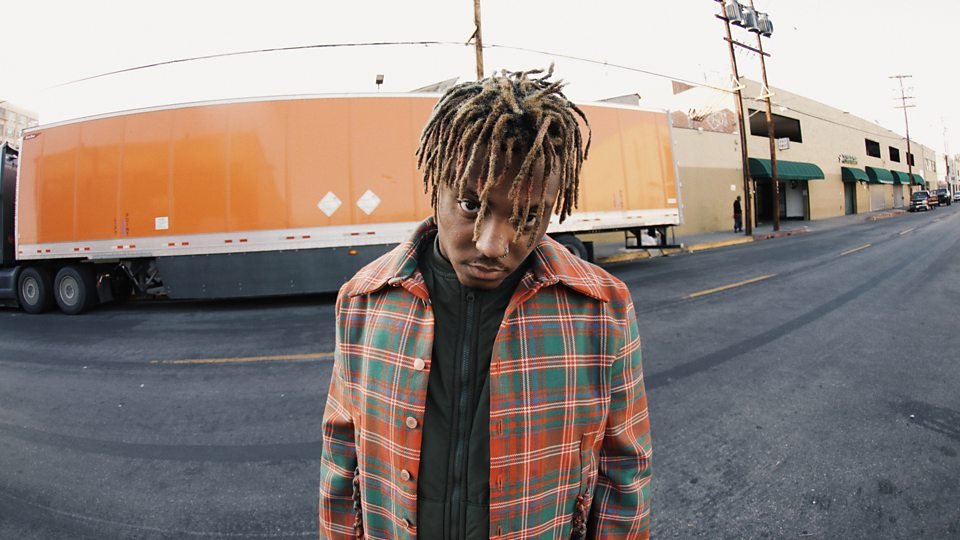 Source
This post is not about Juice WRLD. But, he is an essential part of the narrative. Actually, it is partly about Juice, because he makes great music and deserves as much promotion as he can get. Jared Higgins, AKA Juice WRLD, is a 19 year old kid from Illinois who has made tremendous strides with his music over the past year. It's hard to call him a "rapper", but I guess that is what he technically is these days.
I was going through a really hard time lately with my own mental health recently and that's when I found Juice. Like I said before, he's not your traditional rapper; so don't expect to hear 300 bars out of him(although he did recently do an hour+ long freestyle on Tim Westwood TV), but the kid makes his music with so much passion it's amazing. He mainly talks about issues like heartbreak, depression, substance abuse, loss of loved ones, etc., and how they all tie together. It's by no means a new topic, but as I was dealing with my own issues, there was something about his music I could so personally relate to. And, really, it really, really, helped me a lot.
Juice is blowing up. And I'm sure you'll hear his music at some point or another. The kid is doing really well for himself and it's been pretty cool to watch his rise to fame after randomly discovering a song of his on Instagram one day. During my time listening to him, I never really had any interest in listening to any of his peers. It just wasn't a genre I was fascinated with; I just felt like I had this weird make-believe personal connection with him. But, recently, a tragic event happened in the music world, and Juice really spiked my interest in it with a few songs he released immediately following.
XXXTentacion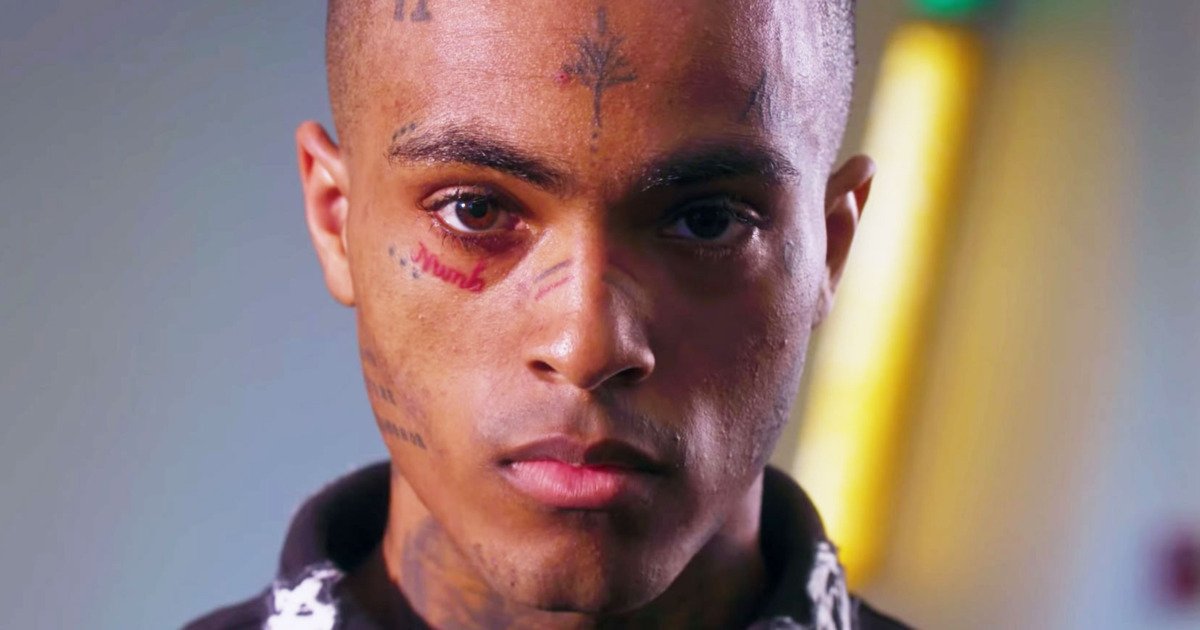 Source
On June 18th, 2018, Jahseh Onfroy, also known as XXXTentacion, or just X, was shot twice as he was being robbed leaving a motorcycle dealership in Deerfield Beach, Florida. The 20 year old died shortly after, and as so tragically and so commonly happens, it was his murder that finally brought the young artist the fame that was coming to him.
X's history is littered with controversy, speculation and questionable events. In fact, there was a specific accusation made against him quite awhile ago that was what originally disinterested me in his music. However, in the interest of respect, I think it's better off to skip all that and talk about his music.
Several days after X's death, Juice WRLD released two songs. Shortly before he released them, I heard them for the first time in a live Instagram video he posted; showing the process of him finalizing the songs as a few tears fall down his face. The two songs were made in tribute to X's murder, and also to the recent overdose of rapper Lil Peep, who I will also briefly touch upon later. Like I mentioned before, I felt I had an irrational connection with the artist at the time, and the songs really got to me because they really made me touch upon some people I've lost in my own life.
So thus, my interest in the two artists was sparked. And it didn't take me too long to find music of X's I could really fuck with. The kid had a lot of passion, and a lot of raw talent. Like his peers, he toyed around with genres, but did so in a very unique way that stands out from a lot of people in the industry. He has mixtapes that are all just fucking bars, and then he has albums such as 17, which I found to be my personal favorite. He starts off the 2017 album with the following statement
17 - My collection of nightmares, thoughts, and real life situations I've lived. 17 is the number tattooed on the right side of my head, my own personal number, soon to be explained in future interviews or instances. By listening to this album, you are literally, and I cannot stress this enough, literally entering my mind; and if you are not willing to accept my emotion and hear my words fully, do not listen. I do not value your money. I value your acceptance and loyalty. Here is my pain and thoughts put into words. I put my all into this, in the hopes that it will help cure or at least numb your depression. I love you. Thank you for listening. Enjoy
It's a simple yet very real message. The more I listened to his music, I realized how much passion was really behind his work. And he has a tremendous amount of musical talent in general. If you haven't heard X's music but are curious, I believe 17 is a pretty good place to start.
Lil Peep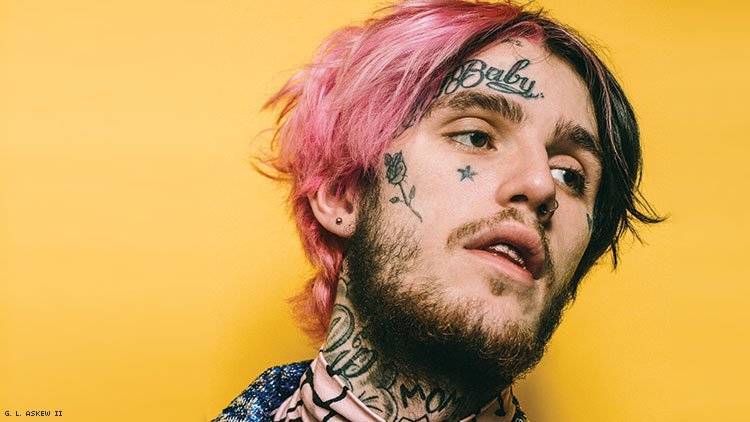 Source
Although X's sudden murder was clearly a large influence for the release of Juice's two memorial songs, he also expresses his deep condolences for Gustav Åhr, or Lil Peep, a rapper who died of a drug overdose in 2017. Lil Peep gained an enormous amount of popularity before his passing, and it was a tragedy which, like X's, strongly impacted a large amount of people. As X had set out to do, Peep's goal was to also help people with their depression and struggles through putting that pain into his music. And, he really touched a lot of people.
That was clear to me long before I had listened to his music, and also long before his death. People loved him. And, just like the other artists I have mentioned, I just wasn't that interested. I listen to some really depressing music, don't get me wrong, but I just didn't hear what I was looking for from the songs I had heard by him. Then, one day, driving to the skatepark in my friend's car, an EP Feelz of his came on, and I had a completely different take on the artist.
After listening to that EP a few times over, particularly the last song, Life, I became a Peep fan pretty immediately. It made me go back and listen to his other music with a new found respect. Peep, like the others, made music with an incredible amount of passion. His life was sadly cut short by a drug overdose in 2017 while on tour. It was a death he had somewhat predicted himself, although there are rumors/conspiracies about foul play being involved. But, again, that's not the point of this.
The point of this is to pay tribute to two incredibly talented and passionate young artists whose lives were cut short by misfortune long before they had reached their peak. And to promote another who I sincerely hope does not succumb to the same fate. Life is uncertain, and as Juice said, "the blessed ones have the most curses".
Tell your loved ones you love them.
Rest In Peace Gustav Elijah Åhr
Rest In Peace Jahseh Dwayne Ricardo Onfroy